Do you know how many reports an account must receive before it is blocked on Instagram? When you report an Instagram account for breaking the rules only to find that the account is still operational, it might be irritating.
Accounts are disabled as a result of several violation warnings; there is no set threshold of complaints that ensures account suspension. This article will teach you all you need to know about how reports and infractions can affect the status of your Instagram account, even though Instagram maintains its termination levels secret.
Can Instagram actually delete your account?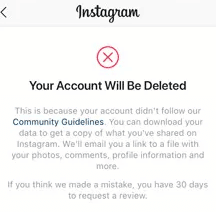 The answer to this query is not a precise figure. We actually don't know the answer because nobody but Instagram is aware of the precise workings of their algorithm. There are other variables that affect Instagram's decision to prohibit an account in addition to the amount of times the account has been reported.
But there will be one thing that unites us all. Instagram needs its users, so despite repeated attempts, it may continue to be somewhat unaffected by the topic. As a result, there have been instances where Instagram has ignored requests to block or remove an account. The kind of content that is being reported by other users affects how quickly an account is terminated.
Ways in which Instagram may delete your account:
1. The number of results does not determine the outcome
In fact, Instagram has the authority to delete an account solely on a single complaint if they judge it to be in violation of their rules! Although it's uncommon, an account might be promptly terminated if its content puts Instagram at risk or exposes it to legal liability. The key issue is that how frequently a user publishes content that is against Instagram's rules, not the number of complaints will determine whether or not an account is suspended.
2. The type of violation matters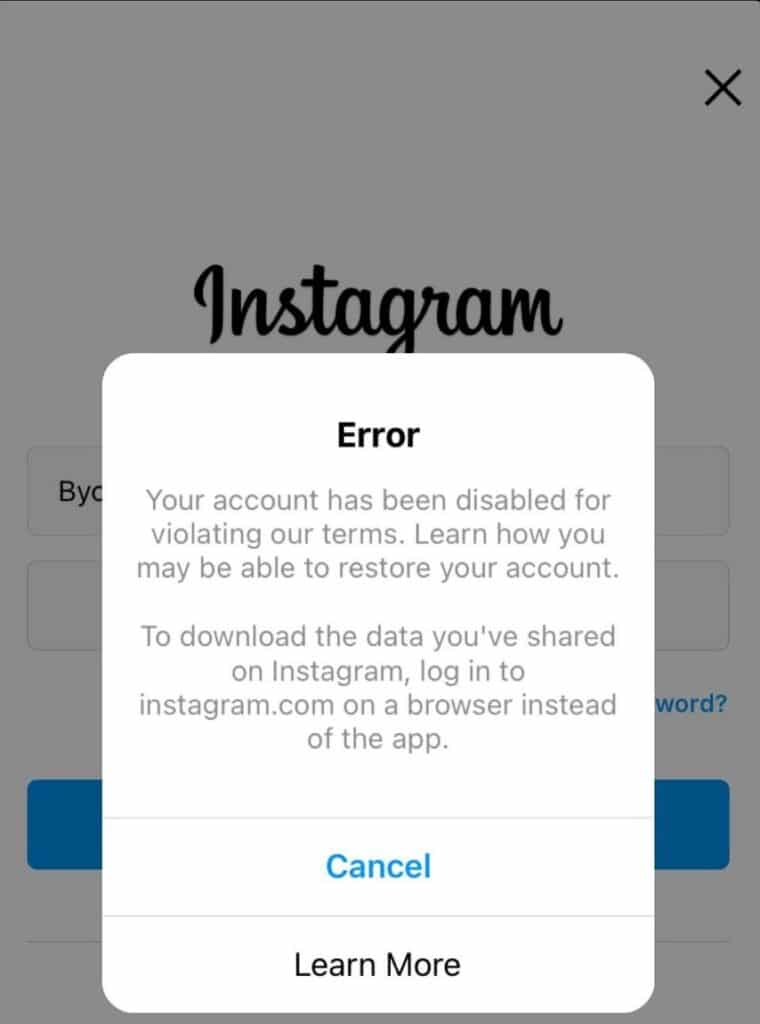 The likelihood of an account being canceled sooner than accounts that post content that might be considered to be more subjective is higher if the account is flagrantly breaking the rules, such as by uploading pornography or unlawful material. For instance, while accusations of harassment and bullying take longer for Instagram's support team to investigate, sexual content is simpler to spot at a glance.
3. Instagram issues warning before deletion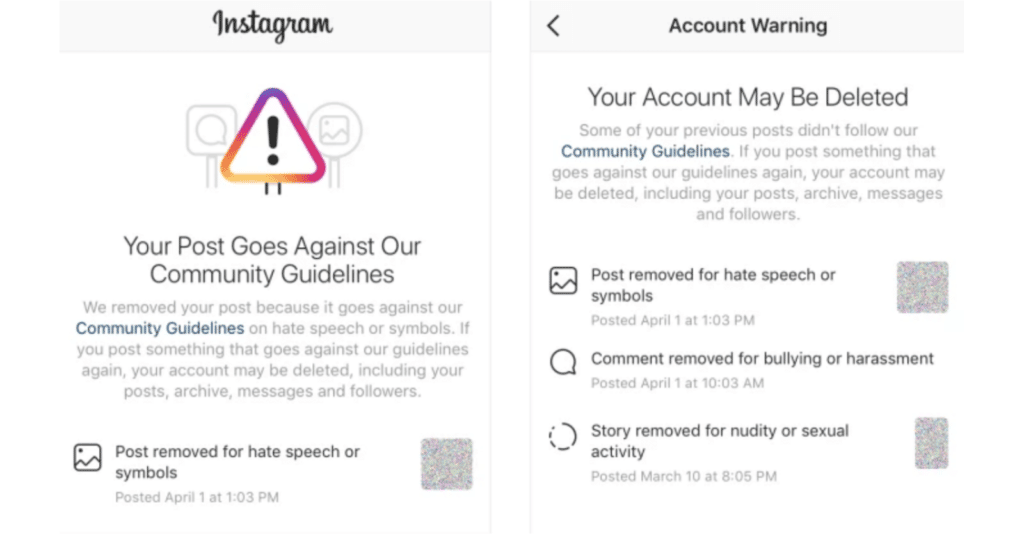 Instagram typically issues a warning to an account if it discovers that a post is against its rules. The problematic content will normally be removed from Instagram in addition to the warning. The account is not in danger as a result of this warning, but the account owner should exercise greater caution going forward when it comes to following rules.
4. Multiple reports can attract attention to your account
If specific accounts are frequently reported, the moderation team may pay closer attention to that user. While a large portion of abuse and violation reports are handled by Instagram's artificial intelligence, a post or account that receives a significant volume of complaints may be seen by a human moderator who can assess the situation and decide whether an account is too risky to retain on their platform. However, the account won't be closed if there are no violations.
5. Instagram disranks accounts that show misleading information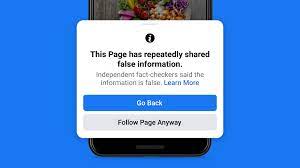 Accounts that post material that fact-checkers routinely refute may face sanctions. Instagram works to stop the spread of false information by de-ranking content posted by known offenders, which means fewer users will see these accounts' posts. Instagram used to merely devalue the guilty posts, but they've since devalued other posts from accounts that frequently spread incorrect information.
Major reasons why an Instagram account could be banned:
1. Abuse
Instagram absolutely prohibits abuse of any type, thus vulgarity, intimidation, and threats are not permissible in comments or even direct messages.
2. Spam
An account can be reported if it spams other accounts to gain sales or likes.
3. Sharing a third party's private content
A person's account might be reported if they publish private information or sensitive material that belongs to someone else.
4. Plagiarism
Plagiarized or copyrighted content may be the basis for reporting an account.
5. Violence
A post that encourages or praises violence against people or animals may result in the account being blocked.
6. Identity Fraud
It is possible to report accounts that are impersonating other people.
Conclusion
There is a system in place on Instagram where objectionable content can be reported. But if we're being really honest with you, there is no set amount of reports that an account must get before being banned. If something violates Instagram policies, reporting it is your best option. The Instagram team reviews every reported account, and they decide whether or not to delete it.
FAQs
How many strikes before Instagram may delete your account?

Once a person has three strikes against them, Instagram has the right to terminate their account.

Do report Instagram accounts get deleted?

An automated system that handles Instagram reports decides what to delete based on a number of criteria. Because reported accounts are a sign of spam, offensive content, or nudity, Instagram deletes them.

How long does it take for Instagram to review a report?

A report is reviewed by Instagram in about five business days.