When it comes to life insurance, there are a few things that everyone should know. One of the most important is that there is no one-size-fits-all policy. What might be the cheapest life insurance for one person might not be the best option for another. That's why it's important to do your research before you buy.
Another thing to consider when purchasing life insurance is how much coverage you need. This will depend on factors such as age, health, and income. It's also important to remember that you shouldn't buy more coverage than you need, as this can lead to higher premiums and less money saved in the event of your death.
Finally, when shopping for life insurance, you'll want to make sure you compare quotes from different providers. This will help you find the best deal possible on the policy that's right for you.
Who should get life insurance?
Life insurance aims to protect a person's loved ones if they die financially. If someone dies, the life insurance payout can help cover expenses like funeral costs and debts and replace lost income.
Several types of life insurance policies are available, but all share one common goal: providing financial security for loved ones in case of death. Term life insurance is the most basic and affordable type of policy; it provides coverage for a fixed period and pays out if the policyholder dies during that time. Permanent life insurance policies, such as whole or universal life, offer lifelong coverage and often have a cash value that builds up over time.
Whether someone needs life insurance depends on their circumstances. Generally speaking, people who have others depending on them financially should consider buying a policy. This includes stay-at-home parents, parents with young children, and anyone nearing retirement age with debt or other financial obligations.
Even if someone doesn't think they need life insurance, there are several reasons to consider buying a policy. For one thing, term life policies are relatively affordable, especially when compared to the cost of permanent policies.
Can I cancel my life insurance?
When you purchase life insurance coverage, you agree to make premium payments throughout the length of the policy. If you decide that you no longer want or need the policy, you can cancel it; however, there may be consequences.
Canceling a life insurance policy before the end of the term may result in surrender charges and loss of any premium payments already made. In addition, if you have a term life insurance policy and cancel it after the first five years but before the maturity date, your beneficiary will not receive any death benefit proceeds.
What happens to my life insurance coverage if I die?
If you die, your life insurance coverage will pay the death benefit to the person or persons you named as beneficiaries. The proceeds can be used to pay for funeral expenses, debts, estate taxes, and other costs associated with your death. If the policy is joint, the death benefit will be paid to the surviving spouse. If there is no surviving spouse, the death benefit will be paid to the designated beneficiary or beneficiaries.
How much does it cost to maintain a life insurance policy?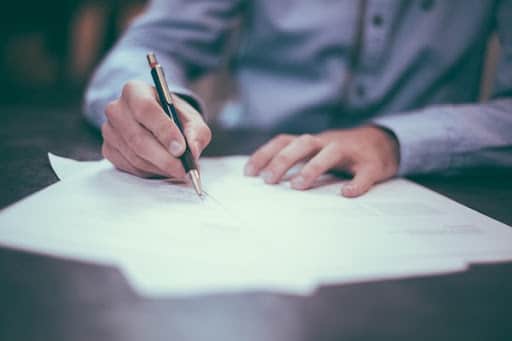 The cost of maintaining a life insurance policy will vary depending on the specific policy and the individual's circumstances. However, some factors that may affect the cost of maintaining a life insurance policy include the age and health of the policyholder, the type of life insurance policy, and how much coverage is purchased. However, most people will find that it costs 2-4 percent of their total coverage amount each year to maintain their life insurance policies.