Spline charts are an essential tool in data visualization. By smoothly joining points on a graph, a spline chart allows individuals to see trends over time, point interdependencies, and provide better clarity when presenting complex data. Whether you're working in finance, marketing, or business analytics, learning how to create, analyze, and interpret spline charts can be an invaluable skill. In this article, we'll explore everything you need to know about creating your own spline charts.
Understanding Spline Charts
The origin of the term "spline" goes back to shipbuilding where thin strips of wood were used to draw smooth curves, an idea that was later adopted in mathematics and computer science. In the context of data visualization, spline charts are line graphs that use curves instead of straight-line segments to connect data points. This feature becomes particularly important when rendering time series data or displaying trends that are naturally nonlinear. Due to the smoother lines, the interpretation becomes more natural as well, revealing subtle ins and outs in the trend that might have stayed unnoticed in a classical line graph.
Diving deeper into the mathematics behind the scenes, the curves are fitted using spline interpolation, which is a form of polynomial interpolation. This method generates sub-polynomial functions between each pair of points resulting in curves that are seamless across the whole graph. Due to the lower degree of the polynomials, they're less susceptible to overfitting and provide a more stable representation of the underlying data. Remember, understanding spline charts is the first step in creating your own.
The Importance of Spline Charts
Spline charts play an integral role in many industries. For instance, in finance, these charts can be used to track stock market trends and predict future changes. Alternatively, in medicine, spline charts can depict critical metrics such as patient heart rates or blood sugar levels, allowing doctors to monitor health conditions more effectively. The sophistication of spline charts also extends to research and academia, where they're used to graphically deliver complex statistics and interpretations.
Even sales and marketing teams benefit from the versatility of spline charts. As part of a business intelligence strategy, spline charts can provide a clear visual narrative of sales trends, seasonal patterns, and consumer behavior. These detailed and insightful visualizations can drive data-driven decisions that improve the operating efficiency of teams, instigate sales growth, and enhance customer satisfaction.
Their ability to depict trends over time, present a multitude of data in a concise manner, and provide a holistic organizational view, underscores the significance of spline charts. Undeniably, they've revolutionized the way we look into data and have paved a path to a deeper understanding of data visualization.
Creating Your Own Spline Chart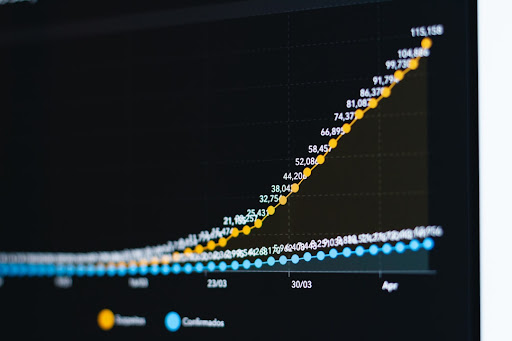 Once you have a foundational understanding of the workings and significance of spline charts, the next step is to create your own. Although there are many ways to create spline charts, having hands-on experience formulating these charts is invaluable. To start, you'll need to choose a dataset. Your dataset can come from various sources such as organization records, governmental statistics, or datasets accessible online. Thoroughly understanding your dataset, such as the type of data, range and scope, and how variables relate to each other, can provide you with adequate background information for your spline chart.
Once your dataset is identified, you'll need to select the appropriate software. Various tools allow the creation of spline charts, ranging from online chart-making websites, spreadsheet software like Microsoft Excel and Google Sheets, and coding platforms. While these platforms may initially seem daunting, their plethora of online resources should help you quickly get familiar with them.
Creating a spline chart can be much like telling a story. You're using the data to illustrate a trend, make a point, or show a new perspective on a given subject. Ensuring your chart is accurate, meaningful, and aesthetically pleasing are key aspects when creating persuasive and insightful spline charts. With a comprehensive understanding of spline charts and their utility, along with some practice, you'll be well on your way to becoming proficient in creating compelling spline charts.
Overall, while the journey to creating compelling spline charts may demand effort and time, the understanding and competence gained in the process are indeed rewarding. With the right tools and mindset, anyone can learn to create insightful and visually appealing spline charts that drive conclusive, data-driven decisions.