Honestly, the cartoon is content that anybody can enjoy regardless of age. If you miss Cartoon Network and similar channels along with their legendary creations, then we have you covered. We have collected the best cartoon streaming services for you if you want stress-busting entertainment.
However, we have listed the most popular and easily available websites and apps for the best cartoon binge-watching. You can download these apps on your smart TV or simply navigate them on your computer desktop browser. Let's check out the best cartoon streaming websites and services.
1. YouTube
Don't tell us you forgot about YouTube and its free cartoon streaming services. YouTube owns an extensive library of cartoons based on diverse genres. Since YouTube has more than 5 billion videos in its collection and over 30 million daily active users, we are sure you will get the cartoon you want.
Just use the search bar on YouTube, and you will see corresponding video results within a fraction of a second. If you want only kid-dedicated cartoon content, then YouTube has a solution. Now, you can download YouTube's kid-themed mobile app for your children. This specific app has multiple cartoon channels and many cartoon series and movies.
YouTube also features creative cartoons and animated films from graphic designers, animators, and other professionals. On the other hand, you can skip signing up to view cartoons on YouTube.
The free YouTube version with frequent ads can be annoying and might compel you to get the premium version. Otherwise, you can get unlimited types of cartoons and animated feature films on YouTube for free.
2. Netflix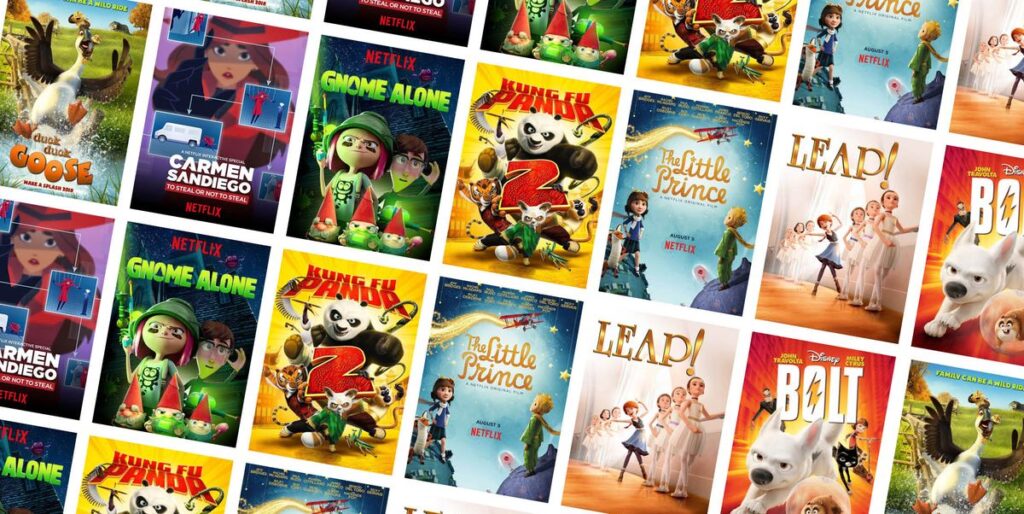 Netflix owns the streaming industry, and its cartoon collection will surprise you. For example, you will find Star Wars: The Clone Wars on Netflix since Cartoon Network dismissed broadcasting it. Additionally, you will get to watch The Iron Giant, Atlantis: The Lost Empire, and more on Netflix.
So, it can be your next destination for the best cartoon streaming service and revisit your childhood. Besides offering such classic cartoon content, Netflix provides original content to watch. For instance, you can start your journey with the following series, such as:
Trollhunters
Voltron: Legendary Defender
Skylanders Academy
Big Mouth
Castlevania
BoJack Horseman
Moreover, you can sign up for Netflix and get the first month free. Once that's over, you must pay for a monthly subscription according to your preference. Currently, these are the Netflix subscriptions that you might opt for:
The Basic subscription costs $9.99 per month
Standard costs you $15.49 a month
Premium subscriptions cost $19.99 per month
3. Crunchyroll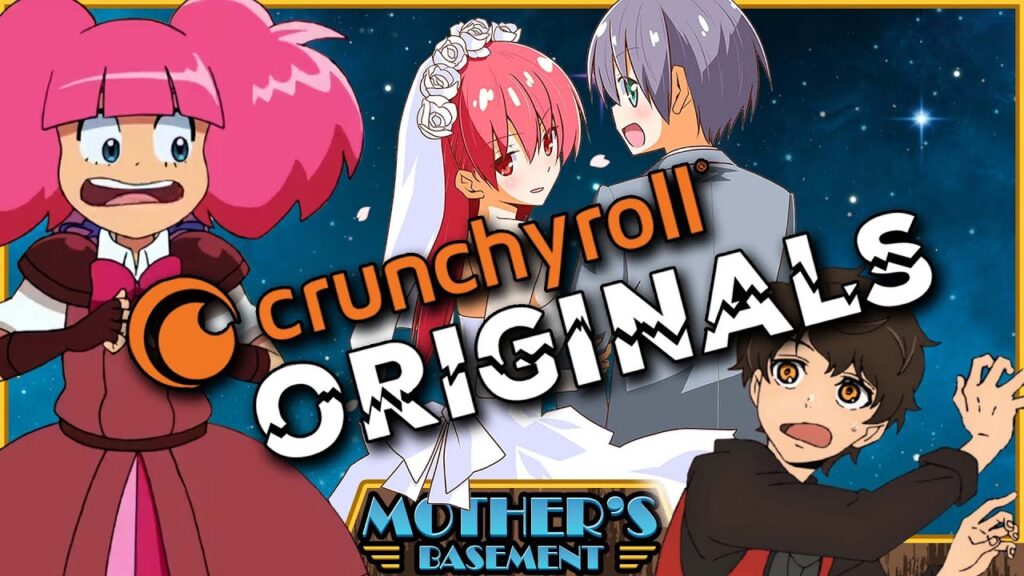 Are you an animé lover? Then, Crunchyroll can be your favorite cartoon streaming service. Get all the latest animé series on demand with Crunchyroll. Be it Akira or any other best animé movie, you can find Japanese or Western creations on this platform. This platform offers more than 800 animé shows and similar content.
On the other hand, you can find subtitles on every show, but there's no dubbed version. That might disappoint a few users. However, we can't ignore that enjoying an animé show in the native language can be more fun. And, a bad dub job can ruin that.
The perk of signing up for Crunchyroll is that you can go for its 14-day free trial period. Here are 3 plans that you might find interesting if you are ready to commit to Crunchyroll:
The Fan membership costs you $7.99 per month
Mega Fan starts at $9.99 per month
Ultimate Fan costs $14.99 each month
Every subscription lets you watch the unlimited library of Crunchyroll, and there's no ad. Additionally, you can get access to animé's new episodes just after an hour after its release in Japan. On the other hand, this cartoon streaming service will let you access digital manga.
4. Cartoon Network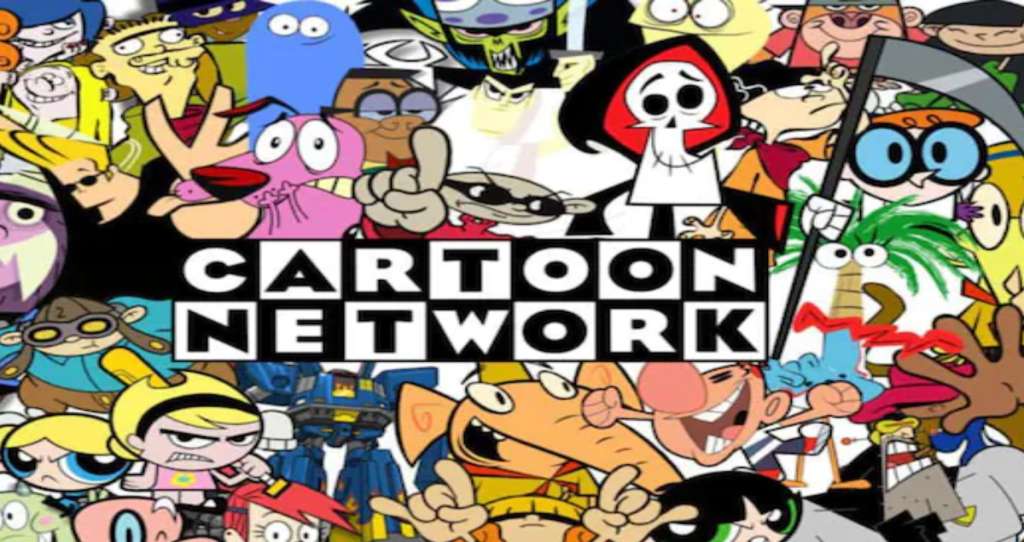 Since the Cartoon Network's cable television channel no longer exists, you must turn to the Cartoon Network website. We guarantee that this will splash your entire childhood memories back to you. So, this is a must-try cartoon streaming service right now.
We bet your kids will love this website too. Currently, over 30,000 cartoon videos and films are on this website. And, the website keeps uploading more content every day. Apart from cartoon videos, you can access interesting games that revolve around legendary cartoon characters.
In addition, you can specify your genre for cartoons with the given filter. On top of that, you will hardly experience an advertisement during a carton playback. Moreover, it's a free cartoon streaming service that requires no sign-up. Additionally, you can watch almost every cartoon aired by Cartoon Network on this website.
5. Disney+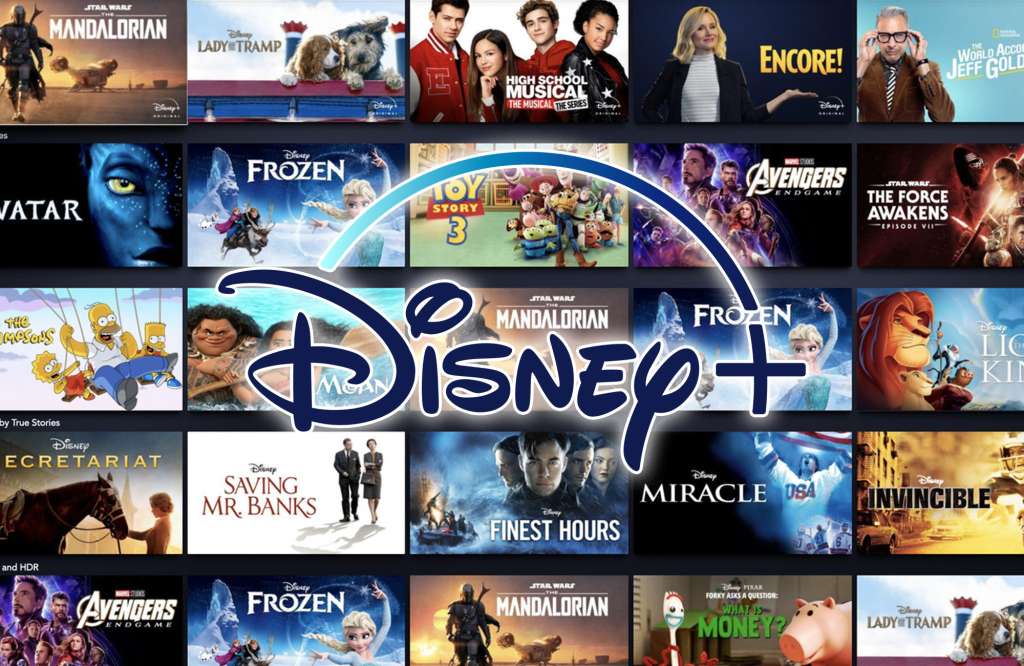 If you are a die-hard fan of Disney, Pixar, Marvel, and more such iconic creations, then Disney+ is your all-in-one destination. Find Star Wars, Marvel, and more dominating franchise content only on Disney+.
What cartoon or animated movies and series are available on Disney+? Let's give you a small glimpse of what's streaming on Disney+. You can start with:
Mulan
Peter Pan
Toy Story
Hercules
Dumbo
The Lion King
Inside Out
The Jungle Book
Apart from this, all Disney original movies and series are here. However, you have to sign up for a subscription on Disney+. Otherwise, you can't watch unlimited content via this cartoon streaming service.
The basic Disney+ plan is available for $7.99 per month, including ads. For a completely ad-free plan, you need to opt for a monthly one that costs $10.99. If it's for your kids, then try Disney Junior.
6. Nickelodeon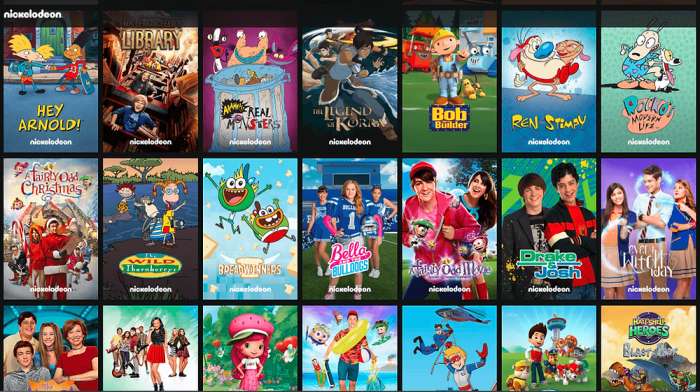 Who doesn't remember Nick, right? Nickelodeon and its fantastic collection of cartoons are now available online. You can watch your favorite HD cartoon movie and series on Nickelodeon without distractions. This cartoon streaming service website also looks attractive due to its vivid colors.
However, only cartoons ever produced and aired by Nickelodeon are available on this website to watch. Besides watching these cartoon series, you can listen to the radio and play games in the respective section. Additionally, you can keep track of all the latest cartoon series and movies on Nickelodeon.
The best part of this cartoon streaming website is that you can watch all its content for free. And, there's no need for registration or sign-up.
7. Watch Cartoon Online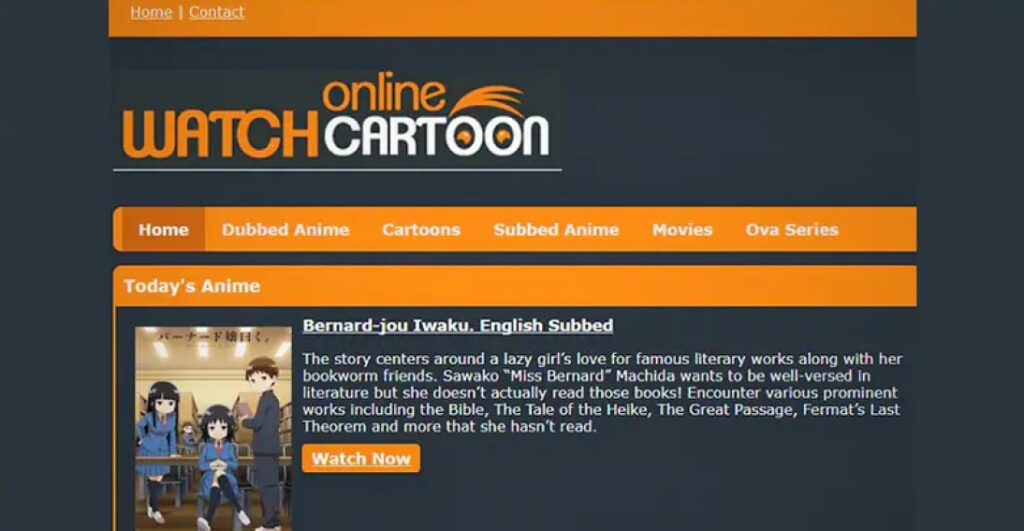 If you're looking for a straightforward way to enjoy your favorite cartoon, then Watch Cartoon Online is the answer. Simply navigate to watchcartoononline.com and enter your cartoon name. Your cartoon will pop up in no time, and you can watch it for free.
In addition, we must mention how smooth and easy to use the interface is. You can easily navigate the site; the credit goes to the interactive user interface. However, the hiccup with this free cartoon streaming service is frequent ads. Just don't click on any ads for safety reasons.
Otherwise, this site is helpful in browsing categories such as subbed, dubbed, cartoon genres, movies, and series types. On a contrary note, you might have to use VPN to access the site since a few countries have banned this site.
Any Other Suggestions?
If you like original and safe-to-browse cartoons, you can try Hulu, Peacock, Sling TV, HBO Max, and Amazon Prime Video. On the other hand, check out KissAnime, Cartoonito, KissCartoon, and similar cartoon streaming services if you are looking for a vast library of cartoons at no cost.