The aviation industry has been dominated by two major players for decades: Airbus and Boeing.
These two giants have been in fierce competition, pushing the boundaries of aviation technology and shaping the future of air travel.
This article provides a comprehensive comparison of these two titans, examining their history, design philosophy, fleet, market share, advantages and disadvantages, and future outlook.
Overview and Comparison of Boeing and Airbus
Background and History
Boeing, founded on 15 July 1916 by William Boeing in Seattle, Washington, has a long history in the aviation industry. The company has grown by acquiring other aerospace companies and has been a major player in the jetliner business since 1958.
On the other hand, Airbus, founded on 18 December 1970 as a consolidation of European aerospace industries, has been a significant competitor to Boeing despite its relatively shorter history.
The competition between these two companies has been a driving force in the advancement of aviation technology.
Design Philosophy and Approach
Boeing and Airbus have distinct design philosophies. Boeing aircraft are known for their manual controls and pilot-friendly design, while Airbus aircraft are recognized for their computerized controls and automation. This difference in design philosophy is reflected in their aircraft. For instance, Boeing uses a conventional yoke for pilot controls, while Airbus uses a sidestick.
Fleet and Aircraft Models
Both companies have a wide range of aircraft models catering to various market needs. Boeing's fleet includes the popular 737, 747, 777, and 787 models, while Airbus offers the A320, A330, A350, and A380 models. Each model has its unique features and advantages, and the choice often depends on the specific requirements of the airlines.
Market Share and Competition
The competition between Boeing and Airbus is intense, with both companies striving to capture a larger market share. Despite the recent challenges faced by Boeing, including the grounding of the 737 MAX, the company has managed to maintain a significant market presence. However, Airbus has recently overtaken Boeing in terms of revenue and aircraft deliveries, thanks to its popular A320 family of aircraft.
Advantages and Disadvantages of Boeing and Airbus
Performance and Efficiency
Both Boeing and Airbus aircraft are known for their performance and efficiency. However, the specific performance and efficiency of an aircraft can vary depending on the model and configuration. For instance, the Airbus A320neo is known for its fuel efficiency, while the Boeing 787 Dreamliner is recognized for its speed and fuel efficiency.
Passenger Comfort and Amenities
Passenger comfort and amenities can vary significantly depending on the aircraft model and the airline's configuration. However, Airbus aircraft, particularly the A380, are often praised for their spacious cabins and passenger comfort. On the other hand, Boeing's 777 and 787 models are known for their quiet cabins and advanced in-flight entertainment systems.
Maintenance and Reliability
Both Boeing and Airbus aircraft are known for their reliability. However, maintenance requirements can vary depending on the specific aircraft model. For instance, Boeing aircraft are often praised for their ease of maintenance, while Airbus aircraft are known for their advanced diagnostic systems.
Safety and Incidents
Safety is a top priority for both Boeing and Airbus. However, both companies have faced safety issues in the past. The most notable incident for Boeing was the grounding of the 737 MAX following two fatal crashes. Airbus has also faced safety issues, such as the wing crack issue on the A380.
Industry Trends and Future Outlook for Boeing and Airbus
Technological Advancements and Innovations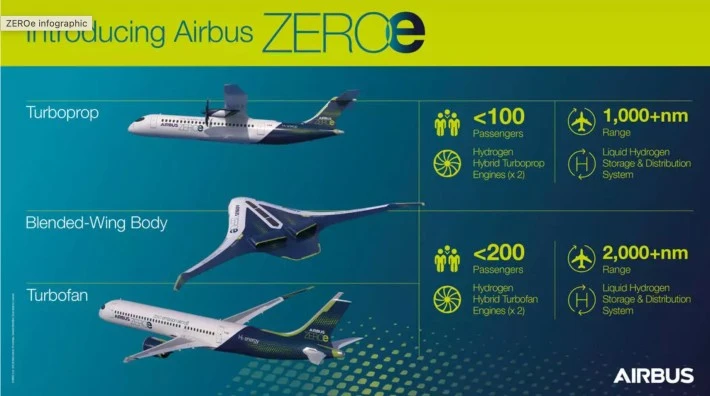 Both Boeing and Airbus are at the forefront of technological advancements and innovations in the aviation industry. For instance, Airbus is working on the ZEROe initiative, aiming to achieve zero emissions by 2023 through the use of hydrogen-fueled engines. On the other hand, Boeing is focusing on the development of cryogenic fuel tanks for hydrogen storage, aiming to make hydrogen a viable fuel source for commercial aviation.
Environmental Concerns and Sustainability
With increasing scrutiny on the environmental impact of aviation, both Airbus and Boeing are focusing on developing more fuel-efficient and environmentally friendly aircraft. Airbus' ZEROe initiative and Boeing's commitment to using 100% sustainable aviation fuels (SAFs) by 2030 are examples of their efforts to address environmental concerns and sustainability.
Changes in Market Demand and Priorities
The COVID-19 pandemic has significantly impacted the aviation industry, leading to changes in market demand and priorities. There has been a shift in demand towards smaller, more fuel-efficient aircraft, benefiting Airbus with its A320 family of aircraft. However, as air travel restrictions are lifted, both companies are seeing a gradual recovery in demand.
Impact of the COVID-19 Pandemic
The COVID-19 pandemic has had a significant impact on both Boeing and Airbus, leading to layoffs and a decrease in aircraft deliveries. However, both companies have been resilient and are gradually recovering from the impact of the pandemic.
Conclusion: Which Airline is Better?
Determining which company produces superior aircraft is not straightforward as it largely depends on specific requirements and personal preferences. While some pilots prefer Boeing aircraft for their manual controls, others may prefer Airbus aircraft for their advanced automation. Similarly, some passengers may prefer the spacious cabins of Airbus aircraft, while others may prefer the quiet cabins of Boeing aircraft.
In terms of market share and recent performance, Airbus seems to have an edge over Boeing. However, with its commitment to innovation and safety, Boeing remains a formidable competitor in the aviation industry. Ultimately, both Airbus and Boeing have made significant contributions to the aviation industry and will continue to shape the future of air travel.