Peer-to-peer (P2P) technology has revolutionized the way we share and access information online. From its early days with Napster, Freenet, and Usenet, to the present, P2P technology has been at the forefront of the digital revolution, making it easier and faster for people to share and access information.
With the advent of high-speed internet, improved connectivity options, and broader internet access, P2P technology has become more popular than ever before. However, it's important to note that the use of P2P technology can raise legal issues, particularly in relation to copyright laws.
In this article, I will explain the history of P2P technology, how it works, and its current applications. I will also take a look at some of the most popular and safe P2P file-sharing programs available today, and discuss the features and benefits of each.
History of P2P Technology
Peer-to-peer, or P2P, technology has been around for many years, but it wasn't until the emergence of services like Napster, Freenet, and Usenet that it saw its first commercial success.
These services allowed users to exchange information over a large network, and P2P technology is distinct from centralized file-sharing methods because it utilizes pieces of the same content from multiple internet-connected devices instead of accessing information from a single server.
P2P technology has become increasingly popular in recent years thanks to improved connectivity options, increased bandwidth, and broader internet access. It's important to note, however, that many P2P platforms are prohibited by copyright legislation, which has led to legal disputes concerning P2P software and networks.
Now I will suggest to you several programs and applications for P2P file sharing that do not pose any security threats, although features may change.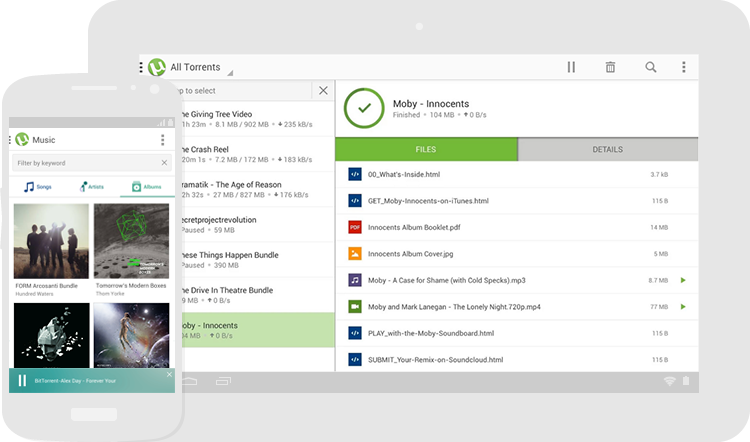 For a long time, uTorrent was considered the go-to option for downloading files using the P2P protocol. It's user-friendly and doesn't bog you down with unnecessary options. Even those new to using torrents will have no trouble with uTorrent.
Additionally, its download speeds are on par with other apps, while using minimal computer resources. Furthermore, it offers automation and remote control capabilities.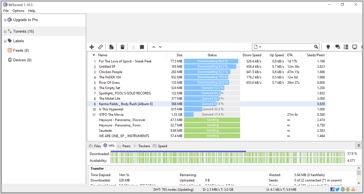 BitTorrent is yet another well-known torrent , and it works on multiple operating systems besides just Windows and macOS. Unlike uTorrent, BitTorrent is a freemium product and can be quite heavy for beginners. It may use up a significant amount of digital resources on your computer.
However, the download speeds and level of control over the torrenting process make up for this. Additionally, a bandwidth booster is available for increased speed and BitTorrent Remote allows for remote management of torrents.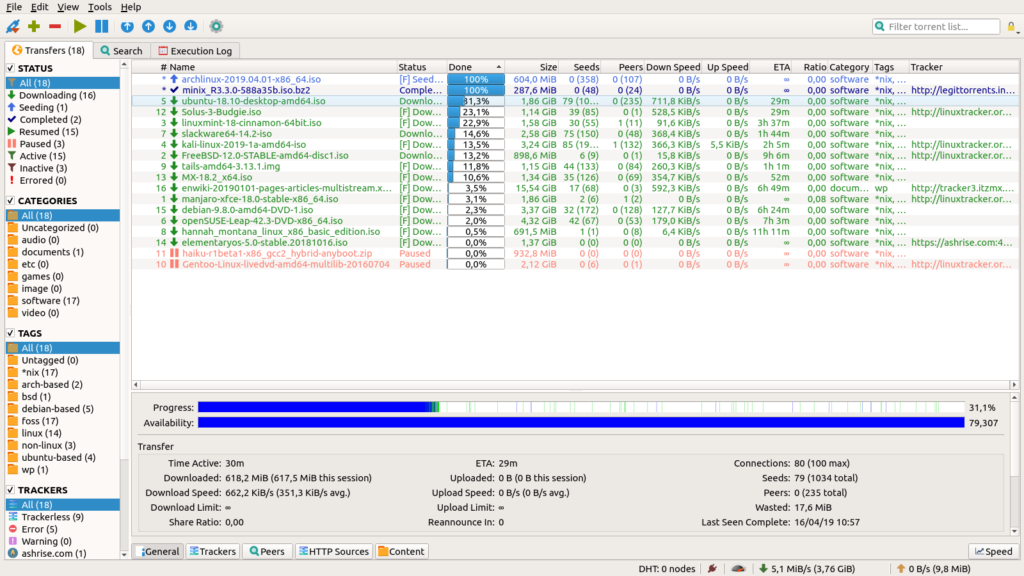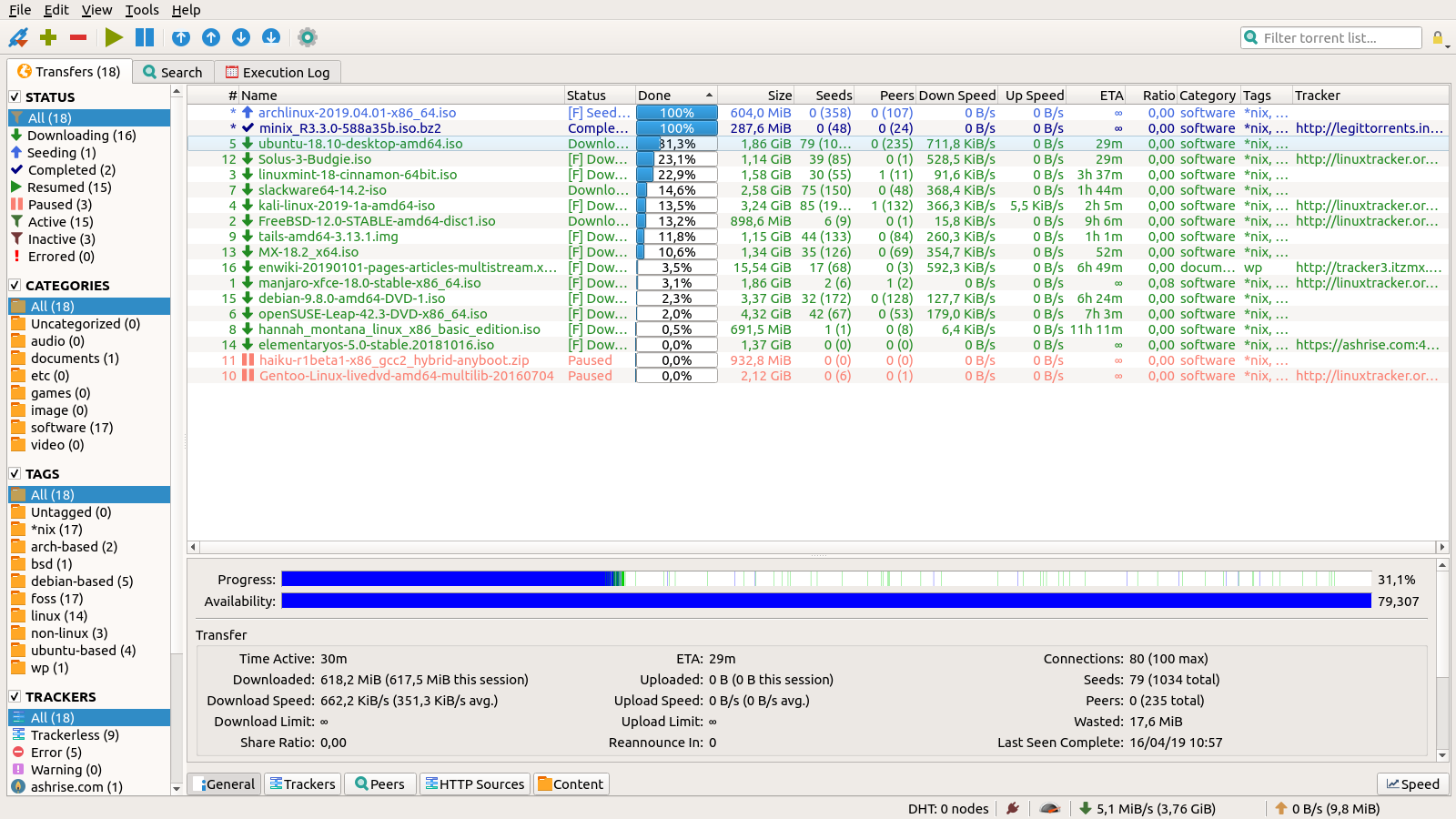 If you're looking for a multi-platform peer-to-peer file sharing program, you might want to try qBittorrent client. It is available on most major platforms and has a user-friendly interface. In addition, there are no costs associated with using it, as it is 100% open source and free.
It has an active development team, which means you can expect new features and updates over time. Additionally, it supports encryption for added safety.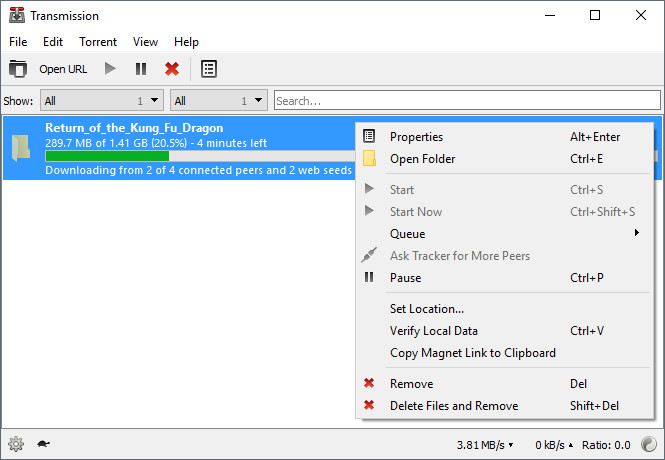 If you're looking for a minimal but powerful P2P file sharing program for MacOS, you may want to consider Transmission. It is entirely free and doesn't consume many resources or take up much screen space on your computer compared to other options.
Despite this, it still offers impressive download speeds and performance. Additionally, it also offers encryption features for added security.
Read Also: How to Create File Upload Module in Angular?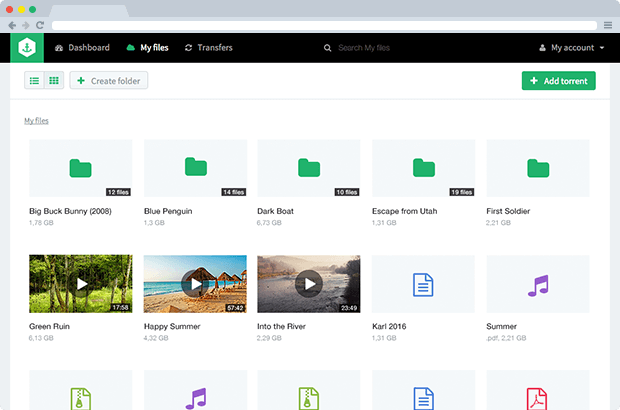 Bitport.io offers a unique approach to downloading and using torrent files by transferring them to its own web servers instead of downloading them directly to your computer. This allows you to stream or download the files to your desktop.
While Bitport.io is a paid service, it does offer a limited free plan that allows for one torrent download per day, with a maximum file size of 1GB. The experience of using Bitport.io is considered to be very good.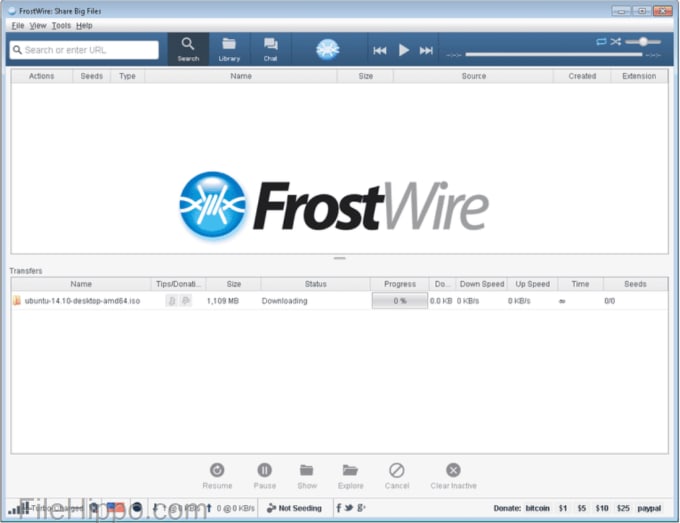 FrostWire is another excellent option for downloading torrents using peer-to-peer protocols. It's not only a fully functional and feature-rich program, but it also puts a premium on keeping your data secure while in transit. One of the safest ways to download torrents.
FrostWire is compatible with Windows, macOS, Android, and Linux, among many others. You can preview files as they download, which is a feature not found elsewhere.

Sometimes the speeds of P2P downloads can be quite slow, especially if your Internet service provider is throttling it. Seedr.cc is a website that gives you the ability to download the torrent file onto their servers, after which you can download the actual file at the maximum possible speed.
This is particularly useful when there aren't many seeders available for a specific torrent file. Seedr.cc can quickly find seeders and transfer the file due to its powerful servers and high-speed internet access. It also offers a limited free plan, with no speed restrictions.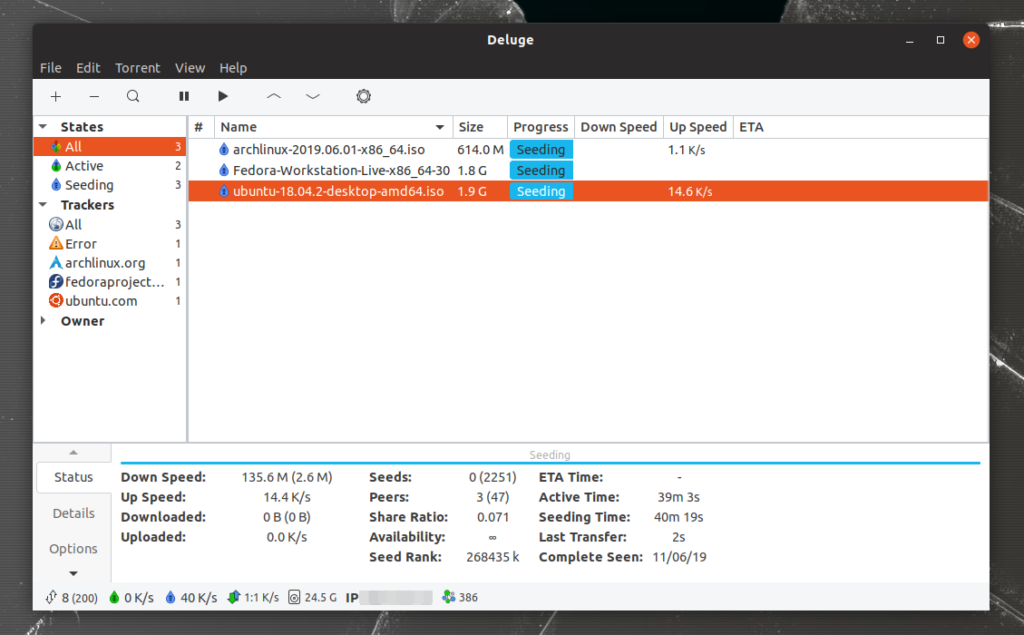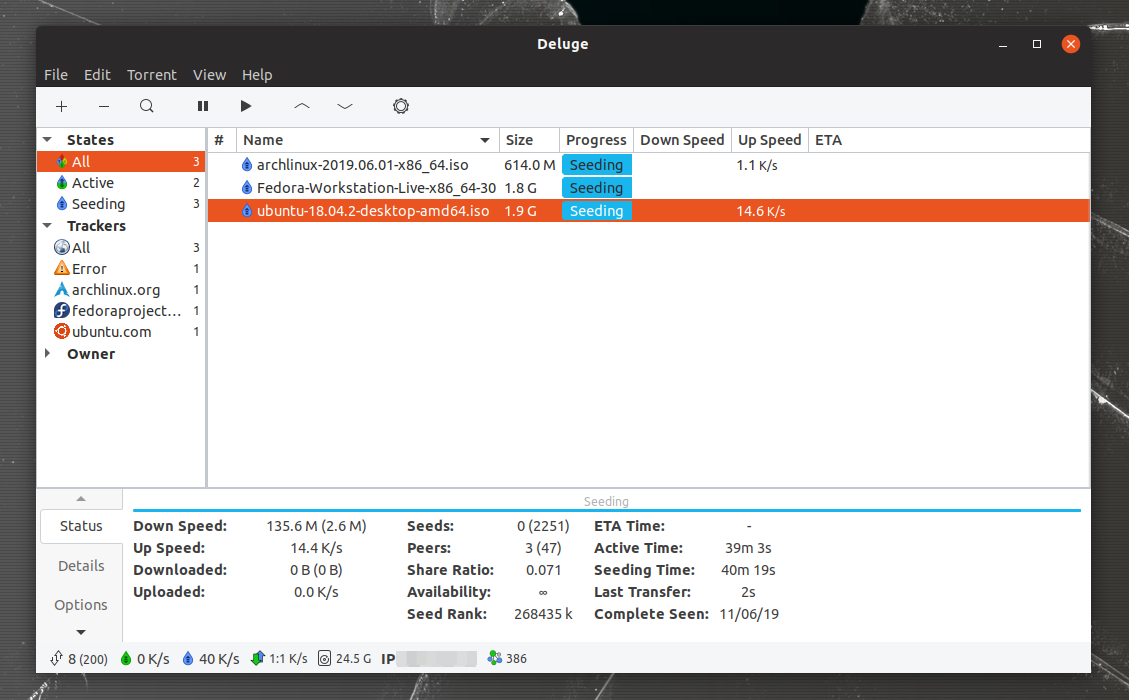 Deluge is a highly customizable torrent client that is worth trying out. It is not recommended for people who are just starting out with torrenting, but more advanced features are available for users with more experience.The Deluge interface is user-friendly, despite the numerous features it has.
The plugin system allows for additional functionality to be added as modules.It only includes the features that are necessary for you to use. Additionally, it is open source and compatible with multiple platforms.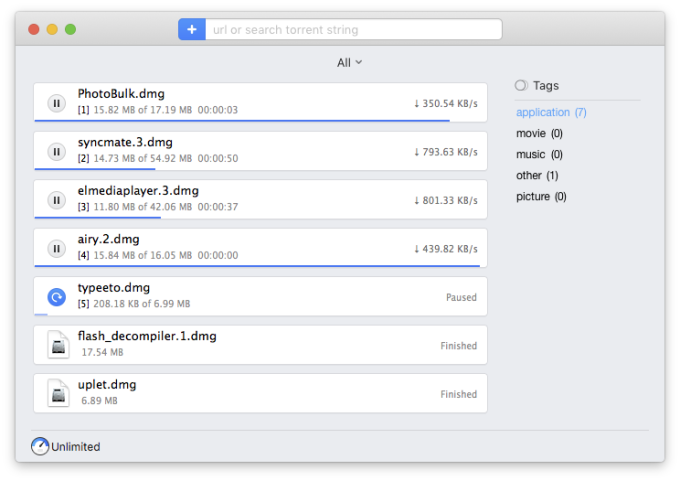 Folx is not a traditional peer-to-peer file sharing program. Instead, it is a full-featured, multi-platform downloader. On the other hand, it can also be used to download torrents quickly and easily. Folx previously included a built-in search engine for discovering torrents and other content on the web, but this feature appears to have been disabled.
Folx provides a simple method of controlling downloads and can be easily integrated with other programmes like your web browser.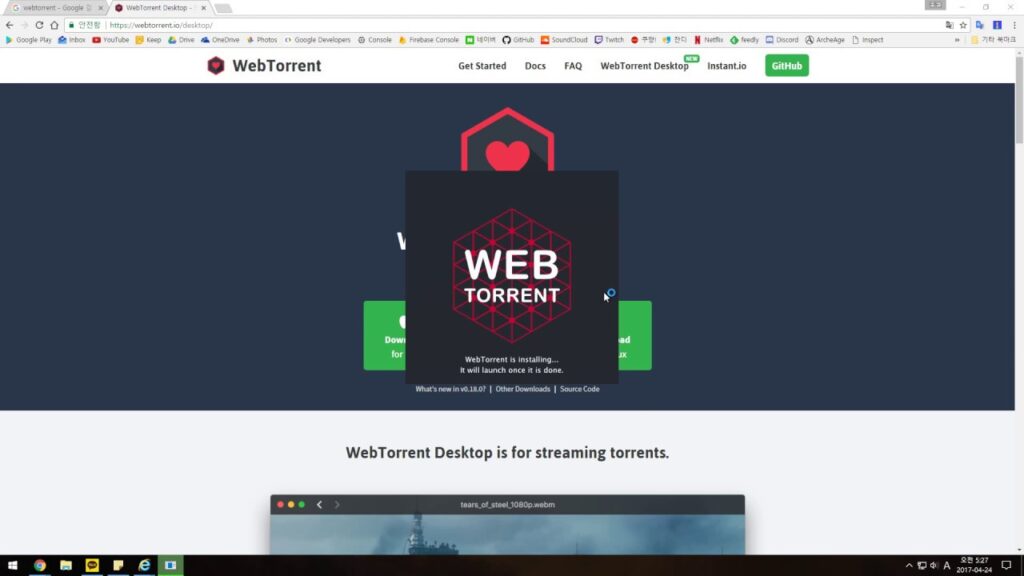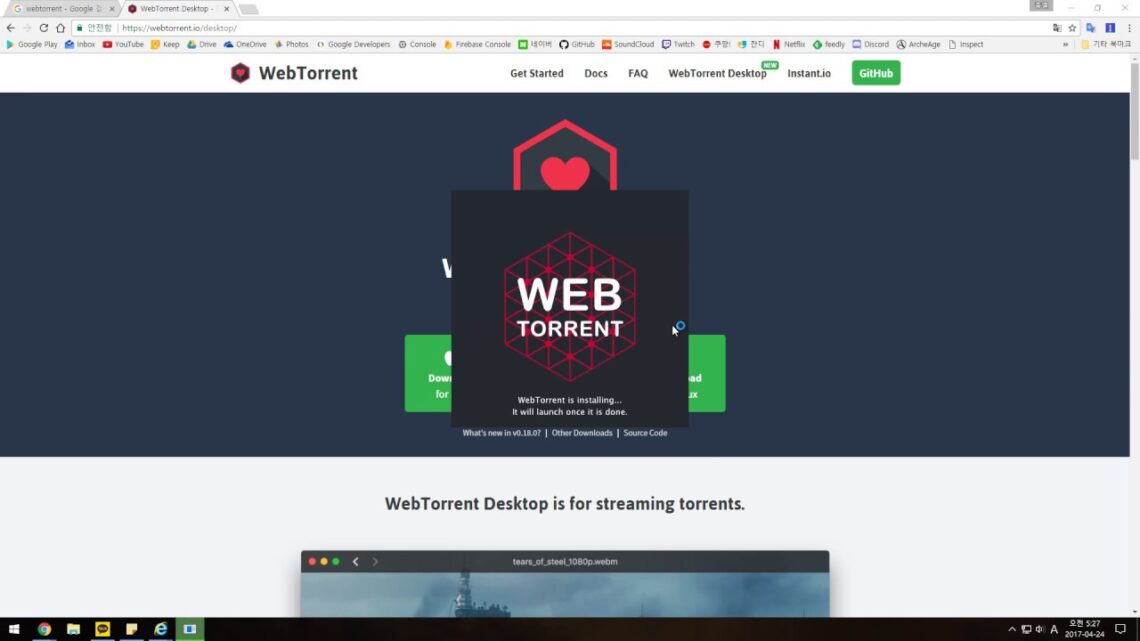 Webtorrent.io is a webpage that supports torrent file streaming directly in a web browser. As a user, you won't have any trouble navigating the interface, and any problems you do encounter are highly unlikely to be caused by the programme. However, there are some limitations, as it can only be used for streaming certain types of content and may have difficulty processing other types.
Nevertheless, it is a great option for those who want to stream a film without having to go through the hassle of downloading or installing a program. It is also free to use.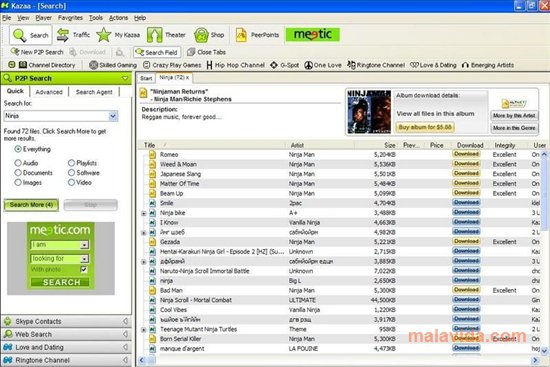 Kazaa is a peer-to-peer file-sharing program that was first released in 2006. It was developed by a company called Sharman Networks, and it quickly became one of the most popular P2P programs in the world. Kazaa allowed users to share a wide range of files, including music, videos, and software. It was known for its fast download speeds and for the large number of files that were available for download.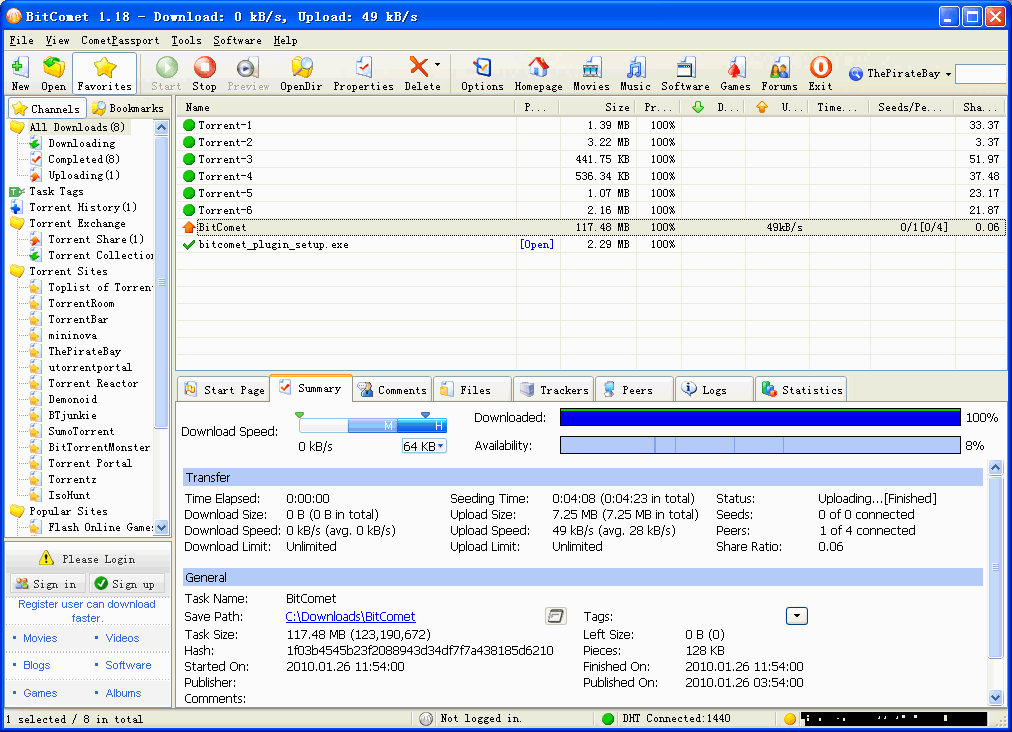 BitComet is a free, open-source BitTorrent client that was first released in 2003. The BitTorrent, HTTP, and FTP file-sharing protocols are all supported by this programme, making it a multi-protocol file-sharing programme. This allows users to download files from a variety of sources, including torrents, web pages, and FTP servers.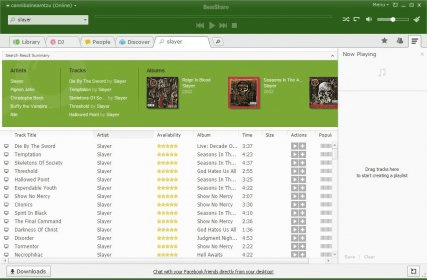 BearShare is a piece of software that enables users to locate audio and video files, download and share them with one another, and even publish them. With a large community of millions of registered users, it is easy to find and download almost any type of file from the P2P network.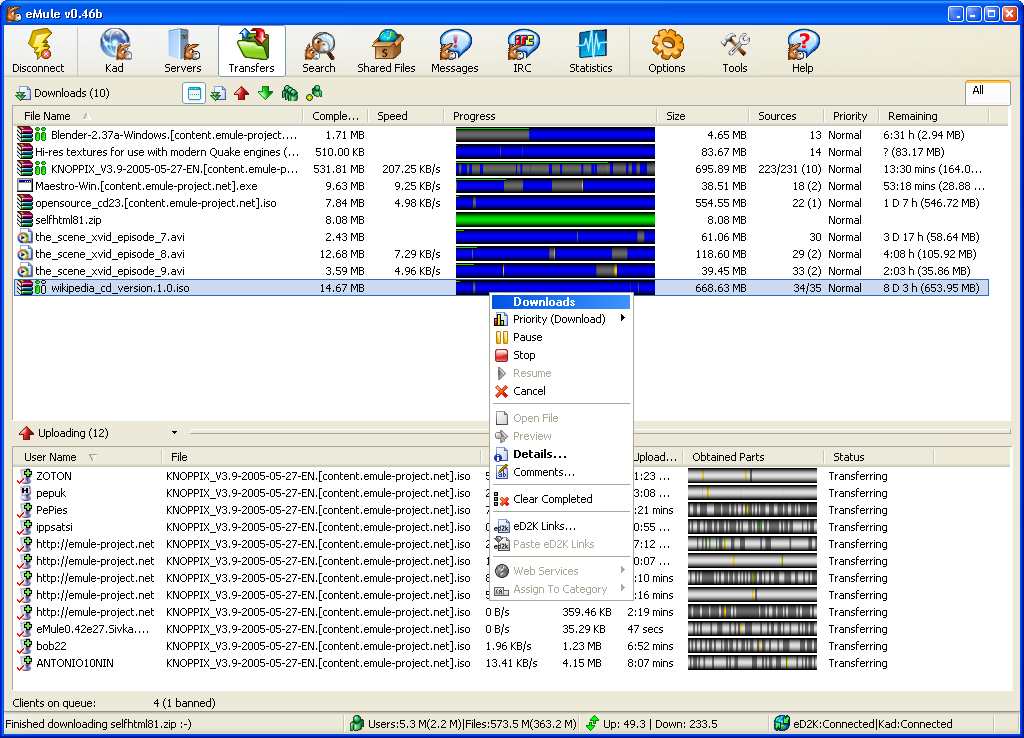 eMule is a widely popular and reliable file-sharing program. The project is supported by multiple developers, resulting in a constantly improving network efficiency with each new version.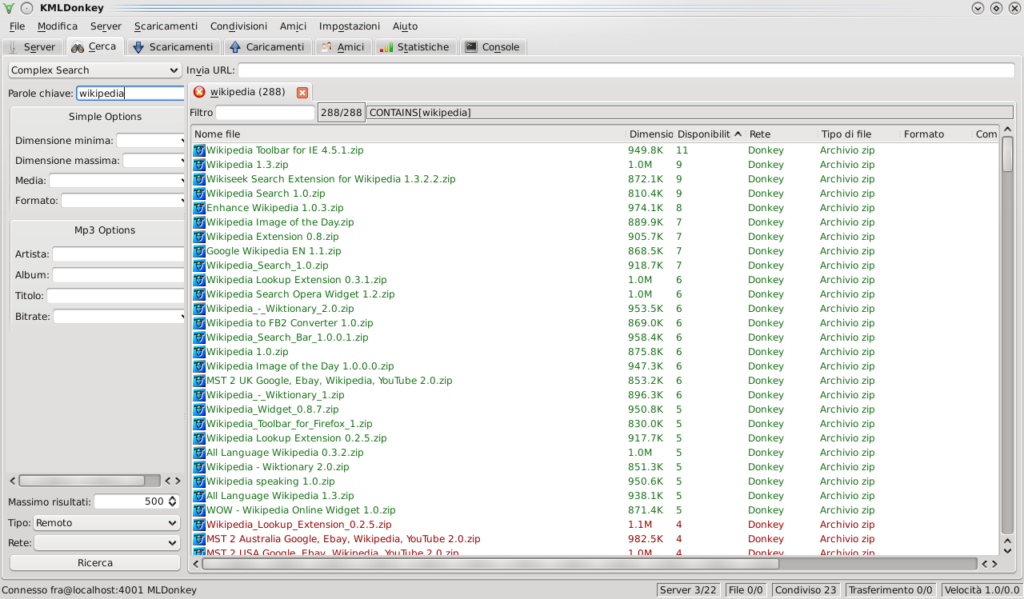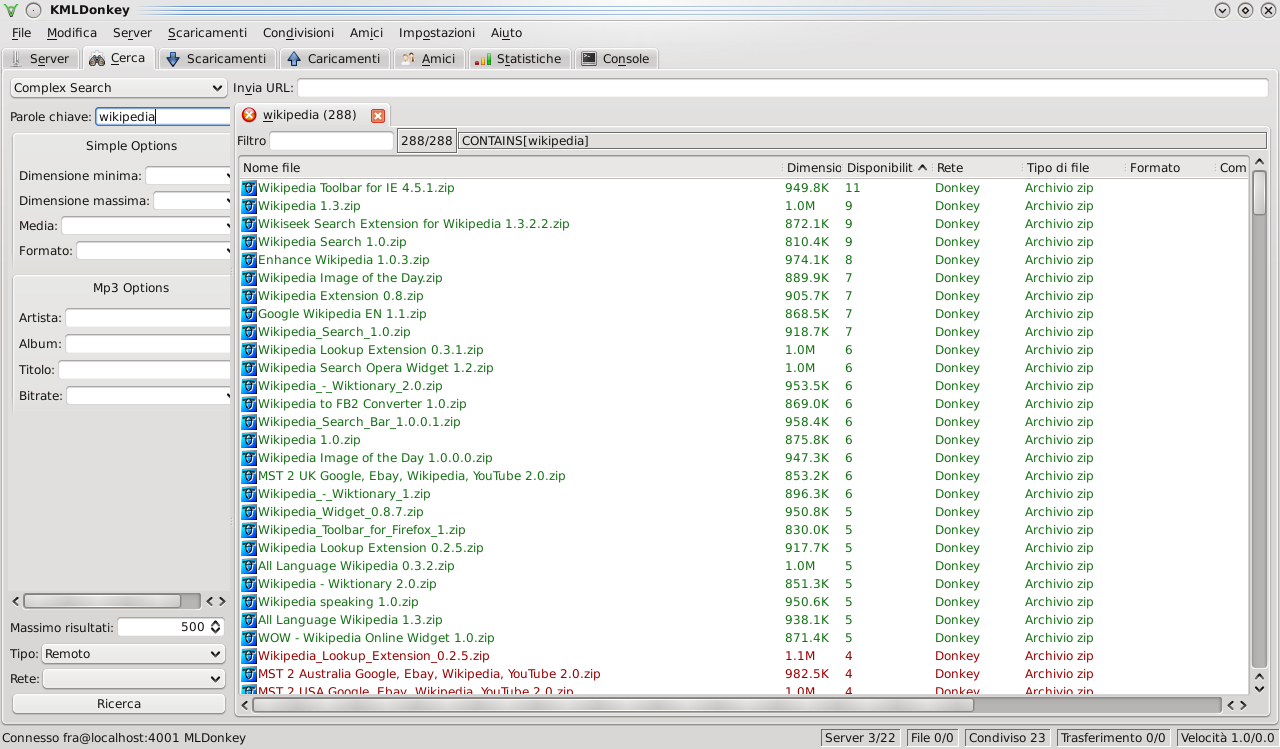 MLdonkey is a peer-to-peer application that was first made available to the public in 2001. It is open source and supports multiple P2P protocols. It is a client for the eDonkey2000 network, which is one of the most popular file-sharing networks of its time.
MLdonkey is designed to connect to the eDonkey2000 network, but over time it has added support for other networks and protocols, such as Gnutella, BitTorrent, and Kademlia.
Check Also: How to Recover Deleted Files From Google Drive?
Technology Evolution
The evolution of P2P platforms in recent decades has been significant, with accessibility being the main factor. P2P technology, which was originally only used by tech-savvy individuals for sharing information, has now become more mainstream.
The widespread use of mobile devices and smartphones in the 2000s and 2010s has contributed to this growth. Even though content-sharing platforms and paid services are also widely available, many users of smartphones today have peer-to-peer applications installed on their devices.
One notable aspect of P2P technology is the use of protocols such as the BitTorrent protocol, which makes tracking resources through the P2P network easier. The rise of Bitcoin, which is a combination of P2P technology and decentralized financial methods, is also worth mentioning.
Filecoin, Storj, Maidsafe, and Swarm are just a few of the p2p file sharing platforms that are changing the way people are storing and sharing data over P2P networks because they are decentralized, encrypted, and cheap.
These services may not be widely used yet, but they are considered to be the future of P2P technology.
Economic Impact
The entertainment industry has been impacted by P2P platforms since their inception. Prior to the popularity of P2P platforms, the DVD industry was thriving. However, with the emergence of platforms such as BitTorrent, which allowed for the creation and sharing of mobile video files, the DVD industry began to decline.
During the process by which the entertainment industry shifted its focus to streaming services like Netflix and Prime Video, P2P platforms also posed a challenge for the industry. Films and TV series were quickly made available in the form of torrents, making it difficult for the industry to combat piracy.
Copyright infringement was a major issue for streaming services like Netflix as they struggled to prevent unauthorized sharing of their content. Generally speaking, the illegal use of P2P platforms has been very detrimental to the entertainment business.
Security Risks
P2P platforms, like any other platform, also present a number of safety risks for users. Since content is downloaded from multiple computers rather than a central server, there is a higher risk of downloading faulty or malicious content. Those who care about their privacy and want to use the system unrestricted may be concerned about this.
Attackers have previously preyed upon users by taking advantage of flaws in P2P networks. These attacks have resulted in data loss and the compromise of sensitive information. However, P2P platforms have since significantly improved their security measures, with nearly all useful P2P apps now incorporating multi-level security.
How Can You Stay Safe When Using P2P File Sharing?
A P2P user should be cautious about what they download from the service. This is less of a concern when downloading legally obtained material. Moreover, cutting-edge strategies are at hand to ensure that the data you've downloaded is legitimate. In the long run, these techniques deserve serious consideration.
Another way to ensure safety is by following standard safety measures, such as:
Use a virtual private network to access the Internet
Maintain updated anti-malware software on your computer
Monitor for malicious trackers and extensions on your computer and web browser
Utilize a trustworthy internet certification.
How Does Peer-To-Peer (P2p) File-Sharing Work?
With peer-to-peer (P2P) file sharing, a group of computers works together to pool their resources. One such file could be a popular video that many people wish to view. The file is not stored on a central server but rather distributed amongst various computers and mobile devices with internet access. This is achieved through the use of a protocol that ensures all internet-connected devices continue to read and write the same file.
When you download the video file using a P2P platform, you are downloading parts of the file from multiple devices, potentially hundreds or even thousands of devices, and then joining them together.
The peer-to-peer apps that you use will locate and bring together the various parts of the file so that you can view the video as if you had downloaded the full file. This will allow you to view the file as if you had downloaded it in its entirety.
This process offers many advantages such as reducing the load on a single server and allowing for faster downloads due to the availability of multiple devices ready to share resources. It's important to have the right tools and a stable internet connection to get the most out of P2P platforms and technology.
Quick Fix: 5 Exact Fix For OneDrive Not Syncing issue
Are Peer-To-Peer File-Sharing Systems Illegal?
P2P file sharing is not considered illegal in itself, it is a safe way to transmit information. However, the legality of P2P file sharing can be called into question depending on the content being shared. A CBS News poll found that 70% of individuals aged 18-29 considered file sharing acceptable and 58% of all Americans who were aware of the issue believed file sharing is acceptable in some circumstances.
It is important to note that sharing copyrighted content publicly through FTP or other forms of file sharing is illegal. The legality of P2P file sharing depends on the content being shared.P2P applications and platforms, such as the official website for BitTorrent, may offer users the opportunity to locate and download legally permissible content.
Final words
P2P technology has become increasingly popular due to its ability to share and access information by utilizing pieces of the same content from multiple internet-connected devices.
While P2P technology may raise legal issues, there are many popular and safe P2P file-sharing programs such as uTorrent, BitTorrent, qBittorrent, Transmission, Bitport.io, FrostWire, and Seedr.cc that offer different features and benefits for users. 
Understanding P2P technology and the available programs can help users make the most of this powerful technology.