Efficient data management plays a defining role in better business decisions, improved marketing campaigns, and optimization of business operations — all of which ultimately lead to business growth. Efficient data management ensures that you have the latest information available to work with.
The next question is, what is efficient data management and how can you manage your business data in an optimal way? Data management is a process of collecting, keeping, sharing, and using data securely and cost-effectively. One of the best ways to achieve this is to use virtual data rooms.
Virtual data room software is the new face of modern-day data management. In this article, you will learn about this technology, top virtual data room providers, and how a virtual data room helps manage data.
What is a virtual data room?
A virtual or online data room software is a digital, cloud-based data management tool where anyone can safely store, share, exchange, and access business data remotely. Unlike traditional data management platforms, virtual data rooms have the latest and almost unbreakable security systems — they allow data management and virtual collaboration in one place.
Another thing that differentiates virtual data rooms is that the data is stored and shared in a close-loop manner. That said, if you want to share data with your employees, managers, investors, directors, or even external parties, it can be done within your data room. This ultimately eliminates the risk of sharing data via insecure platforms like email.
The biggest plus of a virtual data room is that it possesses the latest tools for business communication which is also a rarity in data management solutions.
Top 5 virtual data room apps for secure data management
The VDR market now consists of hundreds of vendors, but here are some of the best virtual data room providers in 2022.
1. iDeals Virtual Data Rooms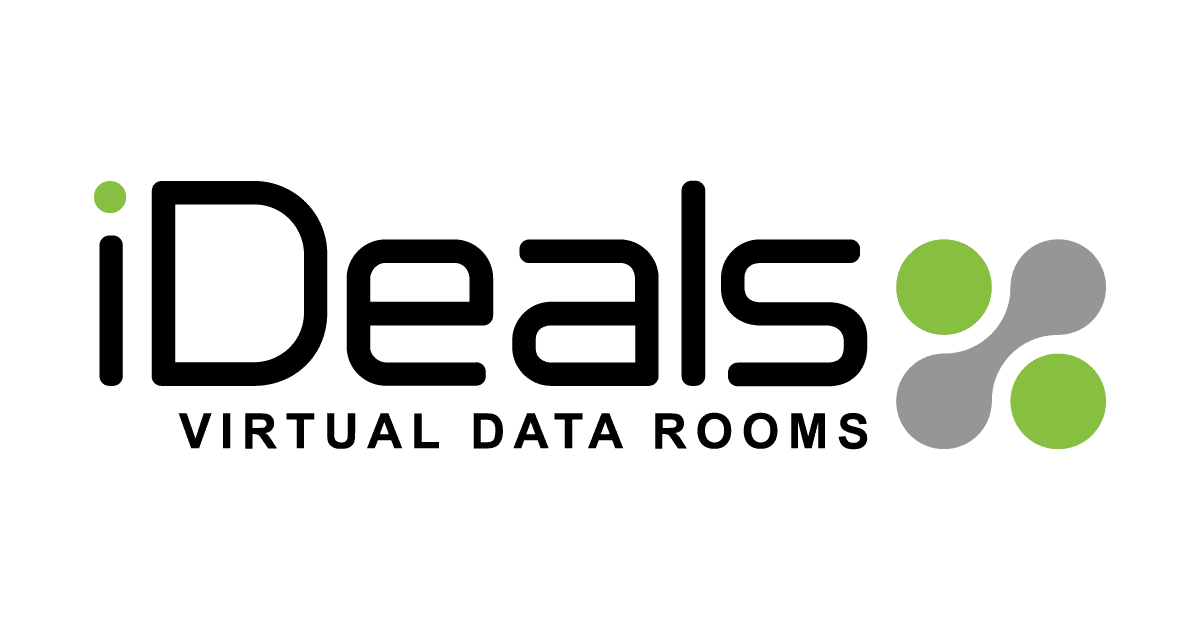 iDeals Solutions started offering data room services about 15 years ago and quickly became a global force in the virtual data room industry. Today, iDeals has over 700,000 users, especially lawyers, advisors, financial institutions, and managerial-level officials from all over the world.
iDeals is particularly famous for its data management and security features — which are second to none. When it comes to deal management, iDeals doesn't have many alternatives. This is why iDeals data rooms are commonly used for data-heavy transactions, such as due diligence, M&As, fundraising, clinical trials, corporate development, litigation, and joint ventures.
2. Box data rooms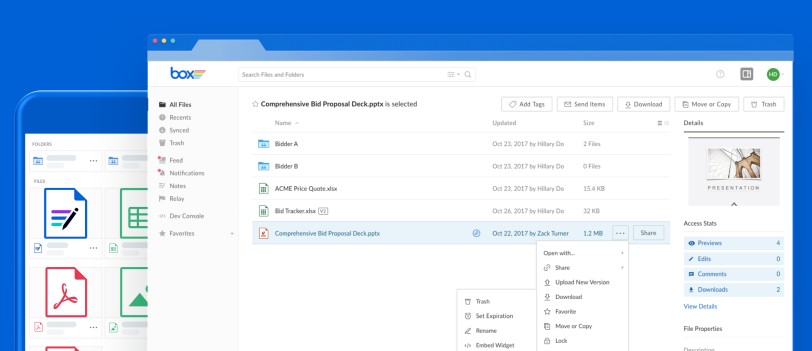 Box is an easy-going and for-all virtual data room that makes data management simple and cost-effective. Box is not only effective for regular data management but can be used for deal management as well. The best thing about Box is it is super safe yet very economical for any business.
3. SecureDocs data room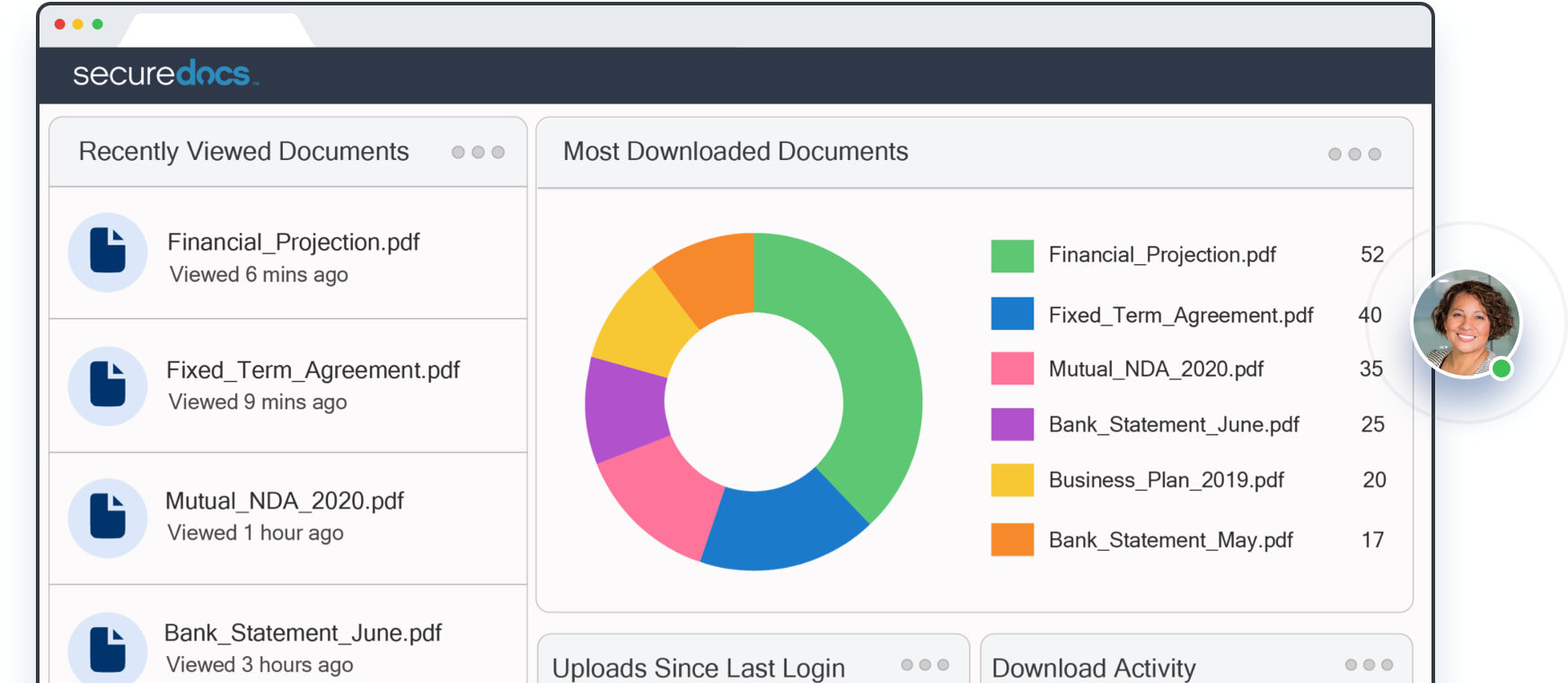 SecureDocs virtual data rooms have a highly intuitive user interface, the latest deal management tools, and industry-leading security. SecureDocs data rooms are regularly used in data-sensitive transactions such as M&As, fundraising, audits, strategic partnering, legal events, business valuations, etc.
4. Firmex data rooms

Firmex virtual data rooms' security is as good as banks and financial institutions. Whether it is your day-to-day data management or streamlining business deals, Firmex makes sure your business data is safe from any possible threats. That's why financial services and investment banks are the biggest consumers of Firmex virtual data rooms.
5. Ansarada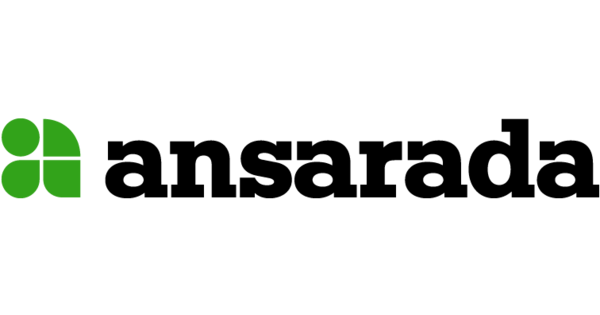 Ansarada is a powerful, AI-based data repository and deal management platform that helps companies during important business events such as IPOs, audits, capital raising, divestments, mergers, and acquisitions. The biggest customers of Ansarada include financial institutions, large-sized companies, and strategic advisors. You can learn more about top data rooms on datarooms.org.
Why are virtual data rooms efficient data management tools?
1. Centralized document storage
An electronic data room stores your data in one place. That means there is no need to keep your data in different places. Just create multiple rooms from your main account, add relevant files, and invite your employees to their rooms respectively. For example, you can create a separate room for HRM, share all documents in the room, and add HRM personnel there.
2. Ease of access
Data rooms are readily accessible — just log in from your mobile phone or tablet, search for the file you need, and share it with any user in a matter of seconds. Virtual data rooms are super helpful when you need to make quick decisions, and you need fast access to your business data.
3. Easy document updating
Updating your business data is made unbelievably simple by virtual data rooms. Just update the original file, and the changes will be immediately incorporated into its copies. Live document links allow you to make changes in real-time. Also, concerned users get immediate notifications related to all changes.
Final Words
Virtual data rooms are online document repositories used for data storage and management. They are secure, remotely accessible, easy to use, and highly cost-effective. Some of the best virtual data room providers include iDeals, Box, SecureDocs, Firmex, and Ansarada. Be sure to conduct your own research and comparison to settle on the most suited solution.