Email marketing provides coaches one of the most effective and cost-efficient ways to grow their businesses. According to HubSpot, email generates $42 for every $1 spent. This is an astounding ROI, making email marketing one of the most effective tools for growing a business.
In this post, we look at how coaches can use email marketing to grow their businesses. Therefore, you will learn the different ways you can benefit from using email as a marketing tool.
1. Promote New Products Or Services Via Email Campaigns
You are excited about your new book or services and you want to launch it ASAP. However, you are worried about whether the book or the service will sell. Fortunately, you can reach thousands of customers from across the globe, by a way of sending emails to the highly targeted list.
There is nothing better than sending email campaigns to promote your new product or services. When sending promotional emails, make sure you list a unique proposition indicating how the product will add value to the consumer. Mention a list of benefits that come with hiring your services. Where the email reader understands what is in it for them, your email will most likely have an impact and result in increased sales.
2. Build Customer Loyalty through Email Campaigns
As a coach, one of the worries you may be struggling with is how to establish customer loyalty. The reality is that regular emailing helps to build long-term relationships with your target audience. Remember that the key to customer loyalty involves much more than providing great services. It is also about sending appreciation notes to the past customers. Therefore, you would want to consistently say thank you and reward the devoted customers in order to keep them knocking at your doorstep, or calling your office in search of professional services.
When you choose email marketing as an important component of your customer loyalty strategy, it allows you to send personalized emails and build stronger relationships with customers. Luckily, you can automate the process of sending appreciation emails, allowing you to reach as many customers as you have in your portfolio.
Here are some ideas to help you build customer loyalty through email marketing:
Send welcome emails whenever they subscribe to your services/newsletter
Create a recurring anniversary email to celebrate them becoming your customer.
Celebrate birthdays
Share exclusive content
Keep in constant communication with the customers
Sending emails to build customer loyalty does not have to cost you so much. Make sure you craft catchy email headlines and send relevant information.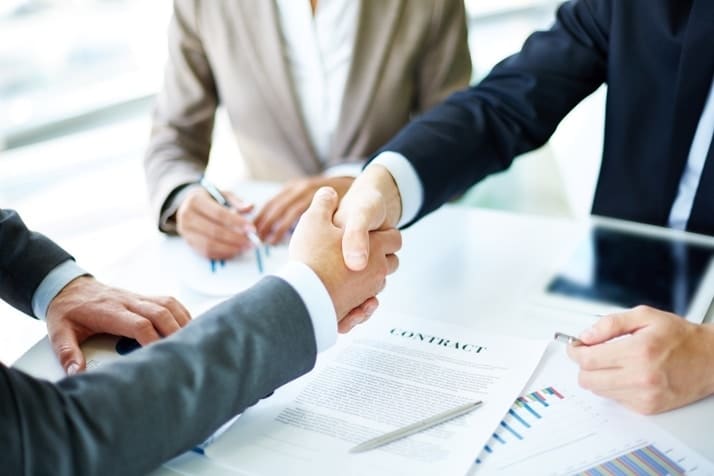 3. Educate Your Customers via Emails
Customers will most likely have questions regarding the services you are offering. One approach to providing answers to these questions is via emails. Therefore, you can collect the frequently asked questions and add them to your website. Alternatively, you can send informative emails to your customers on a regular basis. Ask the customer representatives about the FAQs and provide links to content answering the questions. You can include the link to FAQs via customized email, or even add the link to your email signature. Check our article on Best Free Email Service Providers.
4. Send Automated Follow-Ups
As a business coach, you have too much on your table, and sending follow-up emails could feel overwhelming. One way of making sure you reach your customers in a timely manner is through automating the email campaigns. Therefore, whenever the customers send an email and you respond, remember to send a follow-up email to establish that the customer is satisfied.
5. Ask For Testimonials
Prospects want to hear from your past clients. This is because they want to hear what others have to say about the services you have rendered to them. Why not ask for references from a customer who you served? The testimonials will help you to solidify your reputation, as you can share the emails with your prospects or even publish the testimonials on your website. Rewarding the customers who leave a positive testimonial via email could go a long way.
6. Generate Website Traffic
Another important aspect when it comes to using email as a marketing tool is adding a clickable link to your campaigns, redirecting the prospects and current customers to your website. If you have an online store, you could direct the customers to your product page, FAQ section, or even to the testimonials page. You will need to adjust the email content to make sure it is relevant for your target readers. You can also add a click to call button to your emails. A click-to-call button can take your email marketing to the next level. Receiving an inbound call is the most highly valued engagement your business will ever receive. To make your experience better, you can use the click to call button on Chrome to make and receive more sales without picking up your phone.
7. Organized Email Contests
Utilizing contests in email not only generates traffic to your website, but also helps you to grow the subscriber list, and turn leads into customers. According to research, an email contest can boost conversion rates by more than 700%.
There are different avenues when it comes to using email to run contests. Options include sweepstakes, photo contests, caption contests, video contests, text contests, and so much more. However, before sending a contest make sure you have researched and found out what your audience needs and engages with the most. That way, you can maximize the number of interactions, increasing the chances of success.
8. Re-target Dormant Clients
Most coaches tend to focus on acquiring new customers. Under such circumstances, the coaches end up neglecting past customers. However, it is easier to sell to someone you have already engaged in the past. One effective approach when it comes to re-targeting customers is email marketing. You could include a discount coupon or even automate a virtual greetings card to celebrate their birthday.
Conclusion
Email marketing provides a great potential for coaches looking for ways to increase their customer base. However, the biggest determiner of success when it comes to email marketing is your approach. We have looked at different avenues that coaches can take when it comes to using email marketing to grow the business. You can settle on either of them or a mix of the best email marketing strategies that seem to work. Remember to measure the results, so that you can identify the best avenue for your coaching business.