Artificial intelligence is already an integral part of our lives.
For starters, most apps and games use machine learning algorithms that help developers improve their product's user experience.
And that's only the beginning.
Thought leaders from various industries, including Elon Musk and Jeff Bezos, are investing hundreds of millions in the development of AI technology that can solve complex problems that would typically take us a lot of time.
The gambling industry is also taking part in the AI revolution. This article will present you with seven ways that data analysis can help casino operators improve their services and create a customizable player experience.
But can big data and machine learning technology take the casino industry to the next level?
Let's find out:
1. Tailor-made content based on user behavior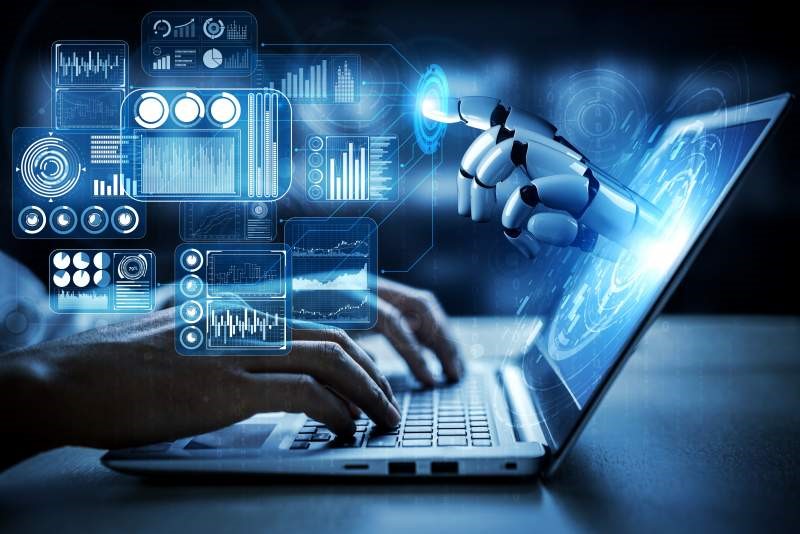 Data plays a crucial role in determining a user's needs.
Gambling operators have been collecting user behavior data before online casinos. They would use the information to refine their layouts and improve their player retention rate. Online platforms also collect data and use it to increase their revenue and maximize the lifetime value of their customers.
So how can AI improve this process?
Before machine learning algorithms were created, the scientist had to manually filter through millions of data points and create custom and readable reports that the product team would use to improve their user experience.
Tedious work indeed.
Now that AI can be used for big data purposes, casino operators can instantly determine how to deliver custom gaming experiences to each player, adapting their offers based on their personal needs.
Not only will the custom recommendation help iGaming businesses lower their costs, but it will also improve their retention, which is one of their primary business goals.
2. Improved player security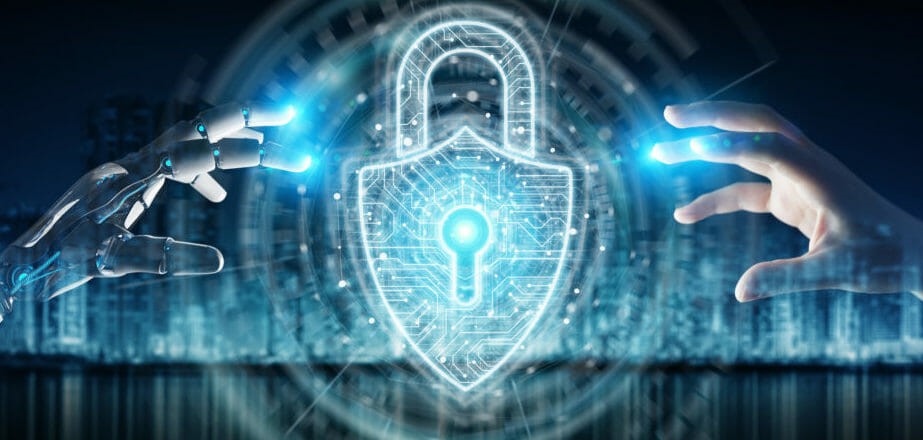 One of the most concerning things for gamblers is the platform's security.
In the last two decades, the tech industry has been heavily focusing on improving cybersecurity protocols. These advancements allow online businesses to operate safely without worrying about being victims of a data leak.
However, hackers can still find workarounds and crack their encryption system.
The solution to this issue is Artificial Intelligence. Even though a human can defend the database just as well as the machine learning algorithms, they can't be available 24/7. That's why we consider that implementing AI solutions managed by experts is the future of cybersecurity.
Of course, criminals will always attempt to breach the system, but AI can help casinos prevent these problems with increased accuracy.
3. Enhanced customer service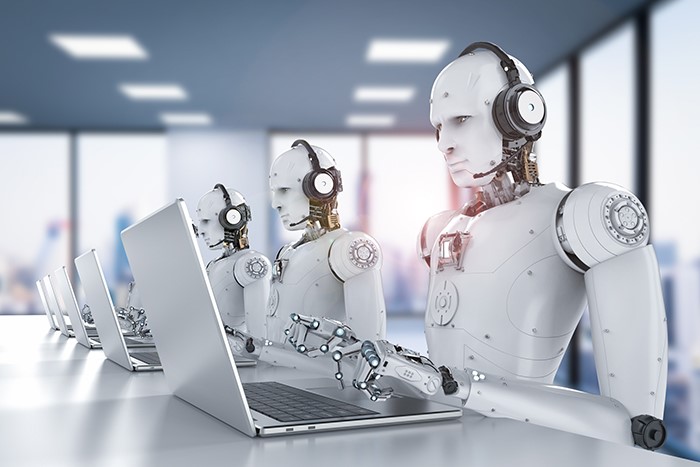 How many times did you run into an issue with the casino, and no customer care agent was available?
If you're like most of us, the answer is often.
Being unable to solve a problem in record time can be pretty frustrating. That's why AI chatbot solutions can forever change the customer service industry.
Yes, talking to a computer program can feel a bit strange at first. But as long as it gets the job done, it won't matter in the long run. Artificial intelligence software is programmed with Natural Learning Processing (NLP), which allows them to generate speech and text based on the user input
Before you say that chatbots don't work, you need to understand that NLP is entirely different from scripted bots that can only answer a few pre-defined questions. This new technology will slowly but surely replace both chatbots and human agents.
Of course, casinos will always need human employees to manage customer support tickets and solve problems that are too complex for Artificial Intelligence. Still, regular customer care agents may soon become a thing of the past as language processing technologies improve.
Fun fact: Google recently revealed their latest NLP technology, allowing the Google Assistant to create complex narratives that actually make sense. The future is now.
4. Solve problem gambling forever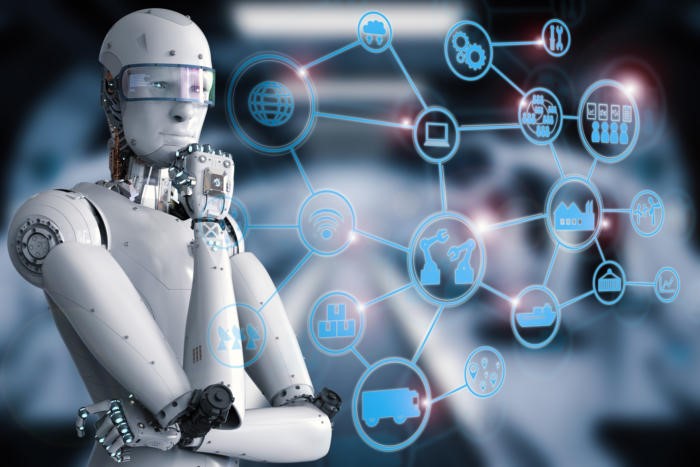 It's no secret that gambling is highly addictive. There are 2 million problem gamblers in the US alone.
Since problem gambling is a serious matter, global governments have teamed up with gambling commissions to find a working solution to prevent addiction. So far, they've created self-exclusion services that allow players to take a break or permanently block their access to casinos.
But can self-exclusion actually work?
The short answer is yes. The service is connected to the casino database, so whenever a player registers for self-exclusion, his account will automatically be added to a separate list which will restrict his access to the platform.
But there's one problem. If you've ever met a compulsive gambler, you may already know that self-exclusion can never work 100% of the time. Most addicts that are blacklisted will reach out to family and friends to create a gaming account for them, enabling them to gamble again with ease.
The solution is already out there.
Gambling giant Kindred Group has recently announced that they are working on an AI-powered program that can be used to detect compulsive gambling patterns in your gameplay instantly. The software is called PS-EDS (Player Safety Early Detection System), and it's made in partnership with BetBuddy and the University of London.
The technology is responsible for collecting the following information:
Time spent playing;
Deposit amount;
Games played;
Bet value
Once the software has this data, it can automatically analyze it and identify problem gambling before it fully develops.
The creators claim that their software can predict addiction with 87% accuracy.
The fact that online casino groups like Kindred own Machine Learning algorithms poses an opportunity for the industry to clear its lousy reputation with problem gambling.
By implementing advanced technological stacks, iGaming companies could become valuable investment opportunities even for traders who aren't fond of casino stocks. To become trustworthy in the eyes of investors, gambling giants must lower the number of addicts on their platforms. This way, they have the potential to overtake the land-based casinos forever.
5. Instantly compute betting odds
The current process of calculating odds is costly and inefficient.
That's because there are so many events and variables to consider when determining odds. This forces most operators to hire a team of professional analysts, which is not cost-efficient at all.
If the industry commissioned a machine learning algorithm that can calculate odds, the process would be reduced by a lot, making room for even more betting events being listed on the website and updated in real-time by AI.
6. Detect any fraud or cheating attempt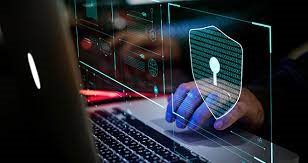 Machine learning is more capable of detecting card fraud attempts than humans. Their abilities are derived from their sophisticated predictive models that can instantly flag suspicious activity and compare it to a regular real-life transaction.
Another efficient way to use Artificial Intelligence is to prevent cheaters from scamming the casino. The program can collect a wide range of data points and use them to determine if a player is cheating or not.
A decade ago, there weren't too many gaming bots that could easily be mistaken for a human. But, with the technological advancements, there are now bots that can trick the casino's system and are undetectable.
While online gamblers can use poker hand calculators without getting any penalties, the operators are getting more concerned that AI-powered software will cheat the system. Essentially, their main fear is that the program will play games with low or no house edge and win a large amount, leading to massive losses for the casino.
Their solution to maintaining their long-term profits is developing machine learning software that can detect other fellow AI gambling bots. That would help them prevent any fraud attempt before it begins.
7. Competing against humans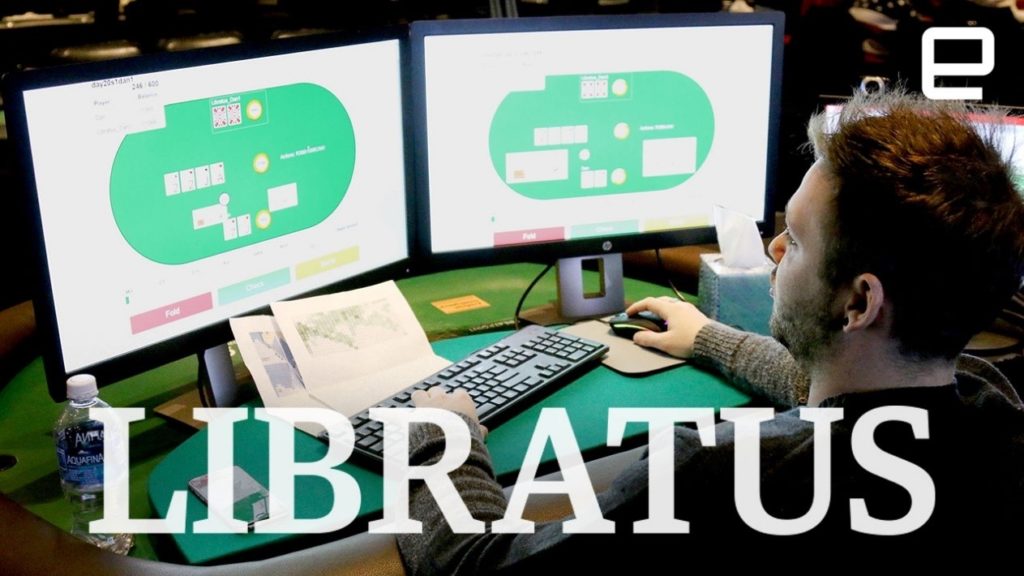 The internet is filled with stories about AI bots defeating humans in complex games like chess, Go, Jeopardy, and Dota 2.
But have you heard of the AI that can play poker like a pro?
In 2017, a 20-day poker competition called "Brains vs Artificial Intelligence: Upping the Ante." There were four human participants: Dong Kim, Jason Les, Jimmy Chou, and Daniel McAuley, all professional poker players earning seven figures.
The AI opponent was Libratus, a program capable of playing Texas Hold'Em developed by Carnegie-Mellon University. After approximately 120,000 hands, the poker bot had the largest stack of $1.7 million.
Even though playing poker against an AI is unlikely to happen soon (as it would not be profitable for the casino or the players), the human vs machine Hold'em tournament is clear proof that the AI can develop more solid strategies than humans.
Wrapping up – Can AI revolutionize the gambling industry?
We can speculate on the future of AI and casinos all day long, but we can never be sure if any of these predictions will come true.
Even though billions of dollars are invested every year in developing these technologies, it all comes down to whether scientists will be able to train the neural network to do the job efficiently.
As ironic as it may sound, the revolution of the gambling industry is in the hands of technology.
No, that doesn't mean that the AI will reach singularity and destroy the world, just that there is a chance that the machine learning algorithms may be unable to learn specific tasks.
Only time will tell whether AI is a reliable solution to the problems we've mentioned in this article.
Until then, remember to gamble responsibly and have fun!