There is so much you can do on the Internet, more than anyone could even hope to enjoy in an entire lifetime. However, for as much good as you can find on the Internet, you can find just as much bad, if not even more. But what kind of bad things do you have to watch out for? And why do you need Internet security software to deal with them?
Internet security software does a world of good to help keep your computer secure from the large number of threats it faces. While there is such a thing as safe Internet browsing, no one can ever browse 100 percent carefully. And if you think you can? Well, you're the exact kind of person who is most at risk. The best way to find yourself the victim of bad actors over the Internet is when you think that there's nothing they can do to you. As such, you should take at least some reasonable care to avoid putting yourself in their sights.
Another serious issue that comes into play with having an unsecured computer is that it does not only affect you. Viruses do not simply arrive at your computer and decide to set up there for the rest of their "lives." Much like how you got the virus over the Internet, having a virus on an Internet-connected computer allows said virus to propagate to anyone it can reach. Having Internet security helps you both keep the virus from getting there in the first place, but also helps prevent it from hurting others.
Internet security software is important for dealing with viruses, but that is not the only thing it helps handle. Internet security software often also covers malicious software (malware), which can often be more subtle than viruses. As such, without Internet security software, you may not have any idea that something's wrong (until it's too late). Another benefit is protecting you from phishing sites. This is less common than virus and malware protection, but it is increasingly valuable due to how clever some phishing scams prove to be.
Phishing is a tactic used by scammers to trick you into giving them your username and password for a specific website. They do this by producing a website that looks and feels just like a certain cite, let's say Facebook. When you click the link, you're taken to a copy of the Facebook website, except you appear to be signed out. If you don't realize it and try to sign in, this will give the scammer your Facebook login information. In turn, this allows them to log into your account and change your password, making it more difficult to recover the account. Once they have the account, they can use it to try to scam people on your Facebook friends list. Worse, if they get access to your Facebook, this could mean they get access to your email, assuming you share your email and Facebook password. With that information, they can get through a lot of barriers set up to prevent you from losing your accounts.
Protecting yourself from being tracked is also valuable, and a feature that more internet security software programs have begun focusing on. This feature is called a virtual private network, or VPN, and masks your IP in order to let you browse the Internet without worry that data collectors are harvesting your data. An added bonus of using a VPN is that you are able to go to other countries' versions of websites like Netflix, which may have movies and shows that you cannot enjoy in your country normally.
Is paid Internet security software that much more valuable than free software?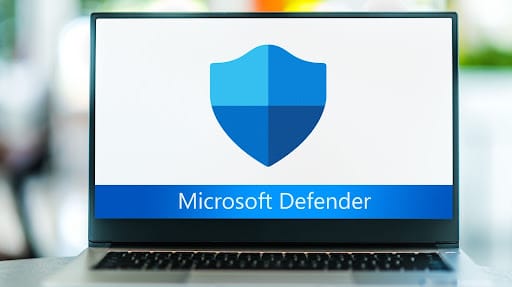 There are a lot of free Internet security software programs out there on the market, some being better than others. Be very cautious with any third-party Internet security software you download, as some of them have no redeeming value. Some are designed without a desire to help people deal with Internet security, but instead to get on your phone. This may also apply to paid Internet security software programs, who are offering their "services" only to extract money from your wallet.
Free Internet security software is inevitably going to be less feature-rich than most paid software programs, as the payments you make go towards maintenance of their services and features. The more complicated and feature-rich an Internet security software program is, the more likely you are to pay a pretty penny to enjoy those features. Whether you should use paid software, however, is ultimately going to depend on your needs.
For many, the free Windows Defender that comes included with Windows 7, 10, and 11 is all they actually need. So long as they are not doing something deeply irresponsible, Defender should have no issue catching any potential threats. Yet, if you are more active on the Internet, and need the more complicated features, paying the fee may well be worth it in the end.