Internet security software shields your devices and data from harmful entities like malware, viruses, and online threats.
Malware is harmful software, intended to damage your computer or pilfer your personal details. Viruses, a subset of malware, can duplicate and proliferate to other systems.
Other internet threats comprise phishing attacks, ransomware, and identity theft.
The role of internet security software includes:
Scanning devices for malware and viruses.
Restricting access to harmful websites and emails.
Safeguarding data by encryption to prevent unauthorized access.
Assisting in creating robust passwords and maintaining their security.
Offering parental controls to secure children's online activities.
The software is an indispensable tool for all internet users, offering protection against online threats.
Internet security software provides specific benefits such as:
Antivirus protection: Antivirus software scans your computer for viruses and other malware, eliminating them upon detection. This secures your computer against malware infection, which can corrupt files, steal personal details, or commandeer your computer.
Firewall protection: A firewall restricts unauthorized access to your computer by blocking traffic that doesn't align with your security settings, thus safeguarding your computer from hackers and other online threats.
Anti-spyware protection: Anti-spyware software scans your computer for spyware, adware, and other unwanted software, deleting them when found. This ensures your privacy and smooth computer operation.
Parental controls: These help limit your children's online activities, including website restriction, screen time limitation, and online activity monitoring, keeping them safe from online threats and unsuitable content.
Internet security software plays a crucial role in protecting your computer and data from online threats. It's a cost-effective investment that can prevent potential time, money, and troubles.
Is paid Internet security software that much more valuable than free software?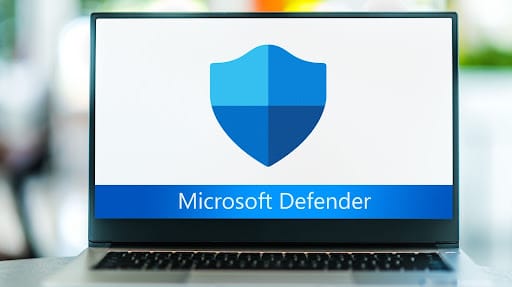 There are a lot of free Internet security software programs out there on the market, some being better than others. Be very cautious with any third-party Internet security software you download, as some of them have no redeeming value. Some are designed without a desire to help people deal with Internet security, but instead to get on your phone. This may also apply to paid Internet security software programs, which are offering their "services" only to extract money from your wallet.
Free Internet security software is inevitably going to be less feature-rich than most paid software programs, as the payments you make go towards maintenance of their services and features. The more complicated and feature-rich an Internet security software program is, the more likely you are to pay a pretty penny to enjoy those features. Whether you should use paid software, however, is ultimately going to depend on your needs.
For many, the free Windows Defender that comes included with Windows 7, 10, and 11 is all they actually need. So long as they are not doing something deeply irresponsible, Defender should have no issue catching any potential threats. Yet, if you are more active on the Internet, and need the more complicated features, paying the fee may well be worth it in the end.