Digital marketing is one of the widely adopted modes of marketing today. No matter if it is an eCommerce firm or any other, they all leverage some sort of internet marketing method.
One of the widely preferred methods for product and service promotion by firms is email marketing. As per Fortune Business Insights, the market for email marketing software is forecasted to grow at a CAGR of 10.5% until 2027. The projected market size is 2.275 billion by 2027.
Not only do the numbers speak a lot about this, but industry experts also favor email marketing. As per David Newman,
"Email has an ability many channels don't: creating valuable, personal touches—at scale."
In short, email marketing can be the cannon for you if used right! You need to keep in mind some strategies and tips to get fruitful results out of your email marketing campaign.
Let's take a look at some of those tips!
Leverage modern-day technologies
Email marketing takes a lot of effort. Drafting an email is a part where you spend most of your precious time. As it needs to be interactive, comprehensive, and actionable, you have to give it time.
But, what if you won't have to do much? You just have to polish it a bit!
With AI, you can. Many AI-based content writing tools can draft an email copy for you within minutes. You just have to check if it has all the desired information regarding your product or not.
Jarvis.ai, Articoolo, Copymatic.ai, etc., are some of the best AI writing tools. They are pretty popular today, and their market is expected to grow at a CAGR of 27.6% until 2028 (as forecasted by Data Intelo).
On top of AI, technologies like AR and VR can also be used. However, there can be some challenges to it. For instance, not all of us have phones with default AR or VR support. So, even if you send an email with AR or VR content in it, it may not be useful for the users. The concept has some challenges, but it is useful.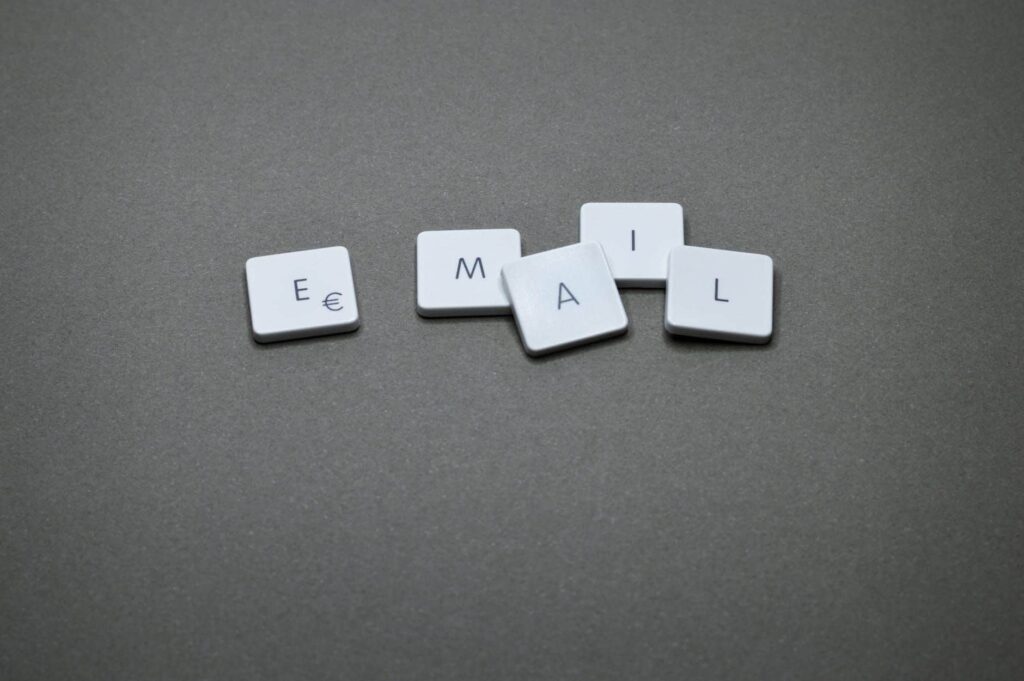 Open rates are no longer the key KPI
In 2021, Apple introduced a new feature in its iOS that prevents the sender of the email from seeing:
When the email is opened
Where the email is opened
Activity on the device
Type of device
Location of the device
Earlier, the sender used to see this information using an invisible pixel in the mail itself. As they won't be able to see this now in the case of Apple users, open rates will not remain a trustable KPI for email marketing.
Therefore, you may have to look for other aspects to compare results.
Email marketing automation
Email Marketing Lead at DoFasting Danas Kurlavičius says,
"Automation is the future of email marketing."
These are very wise words. Today, email marketing is not like broadcasting a single message to a group of people. No, it is way different.
Email marketing automation has changed the way marketing campaigns are held. Today, automated emails are sent to customers based on their web activity. You must have seen ads on Google related to what you have searched. Email marketing or drip email marketing is similar to that.
Compared to broadcast email marketing, drip emails can generate 50% more sales-ready leads. This is why you need to draw your attention to email marketing automation. Thus, it acts as a great email marketing tip you must focus on this year.
Embrace user-generated content
The best thing that can happen to you is your users liking your products and services. And if you have user-generated content like pictures, videos, audio, etc., you can include them in your email.
There are many benefits of doing things this way! First of all, it will be easy for you to gain the users' trust as they will see what your products or services look like. Other than this, it will also indicate that you are interested in their satisfaction.
Including pictures of users using your product in your email template can boost your business.
Hyper-personalization
If you think that using the user's name in the email will work, it will not. Today, using the name of the user is not personalization. To be on top of the user's mind, you need to do better, and this is where hyper-personalization comes in.
Hyper-personalization says that you need something more than your name or company name. You need to use real-time behavioral data and target users. For instance, if your users have checked the products on your website but haven't made the purchase, you can send them a mail to begin the conversation. You can even add a discount coupon in the mail to trigger the user's mind.
Conclusion
Email marketing can be used to drive traffic and revenue for your business.  However, you need to keep in mind that the market is changing. This means that you must design your campaigns, keeping those changes in perspective.
If you don't want your email marketing campaign to fail, consider the top tips mentioned above and start working on them as soon as possible!