Investing is an important decision to follow as it ensures present and future-term financial security. Investing helps you take charge of your financial security, generate additional income, and grow your wealth.
You should start investing as early as possible to generate more income over time for the compound interest. However, with so many online trading platforms available, choosing the best can be cumbersome and overwhelming. In this guide, we have reviewed the different trading platforms to make your work easier.
4 Best Online Trading Platforms in Singapore
Saxo Markets
Saxo Markets is one of the best trading platforms because it combines great market access, low cost, and an easy user interface. Saxo charges a very low commission of just 0.08% on trades done in Singapore and a minimum cost of S$5. Currently, Saxo is offering a promotion where new users are allowed to a Gold Plan for free. The Gold Plan allows traders to enjoy lower rates for Singapore and international markets, access live markets and enjoy monthly commission credits.
Other benefits of using Saxo Markets include no maintenance fees, platform fees, and inactivity fees. In addition, it offers online trading in 60 exchanges with low constant FX spreads, beating its competitors by a significant margin.
City Index
City Index is another reliable trading platform for CFDs. If you're a seasoned trader, this should be your exclusive trading platform for buying and selling CFDs. This platform beat its competitors because it provides a more diverse CDF market access.
Tiger Brokers
Tiger Brokers is the best trading platform in Singapore that you should consider if you're looking for a cheap online brokerage with broad market access.
This comprehensive online trading platform has low-cost trading fees, an easy-to-use platform, and cheap trades on the HKSE. It has two account types, i.e. margin account, and cash account.
Moomoo
This trading platform was founded in 2018, and it's a subsidiary of Futu Holdings Ltd. It's a safe platform to use when trading as top-tier financial authorities regulate it. The securities that regulate Moomoo include the Monetary Authority of Singapore (MAS), US securities and Exchange Commission (SEC), and Financial Industry Regulatory Authority (FINRA).
It's commission-free for stocks, EFTs, and options, and it has no inactivity fees. Its main drawback is the high margin rates.
Moomoo is the cheapest online trading platform for HK, US, and SG markets in Singapore. It also has an intuitive trading platform.
Factors to Consider When Choosing A Trading Platform
Fees
The main types of fees one incurs when buying and selling stock include clearing, trading, and commission fees imposed by brokerage accounts during transactions. The Trading fees depend on the trade size and whether the stocks are credited to your CDP account.
These fees may also vary if you're trading on overseas markets.
Platform Experience
When choosing the right trading platform for you to use, you should consider the platform experience. The user interface varies greatly from one platform to the other. The platform navigation influences the ease of trading and the possibility of making high returns.
The best platform to use should provide tools that suit your requirement, are easy to navigate, and are user-friendly.
Market access
Most brokerage houses provide access to limited financial markets globally. Almost all trading platforms in Singapore allow one to use American Stock Exchange (AMEX), New York Stock Exchange (NYSE), and Hong Kong Exchange (HKEX) besides SGX.
However, suppose you're looking to invest in other countries such as Switzerland (SIX Swiss Exchange), London (LSE), Japan (TSE), or Australia (ASX). In that case, you'll have to choose a trading platform that allows you to invest in those specific markets.
Another important point to consider is whether access to the trading markets is offered offline or online. Online trading allows one to execute trades independently and in real-time. On the other hand, offline trading requires you to give the broker your orders for them to execute the orders on your behalf.
Product Access
The available products include stocks, commodities, FX, indices, and ETFs. Understanding the products, you want to trade is crucial as it helps you keep updated with the news in the financial market, which greatly influences the price movements of your positions.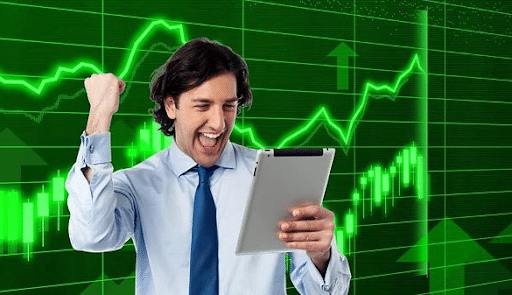 Final Remarks
Although investing is a perfect idea to ensure the financial security, trading on an insecure platform can cost you great losses. Saxo Markets, City Index, Tiger Brokers, and Moomoo are among the best platforms for trading today. When choosing the trading platform to use, you should consider fees, product access, market access, and platform experience.