The use of computer technology in classrooms has increased drastically, since the innovation began. According to most institutions, technology has benefited student learning and achievements. In the current environment, the technology devices provide schools the opportunity to create an environment that enhances possibilities beyond books, blackboards, and the one-way communication media that exists. As professional academic writer of CustomWritings.com Lauren Bradshaw notes, "today's technologies are more interactive and can be used to create an environment where the student learns by actions, receives feedback, and also learns new ideas." In addition, the new technologies allow people to understand more difficult concepts, thus accelerating learning and lowering costs related to instructional tools. At online writing services experts use these learning technologies in custom-written papers, including digital textbooks, to research your essay or paper to ensure you have the best scholarly sources.
Interactive Projectors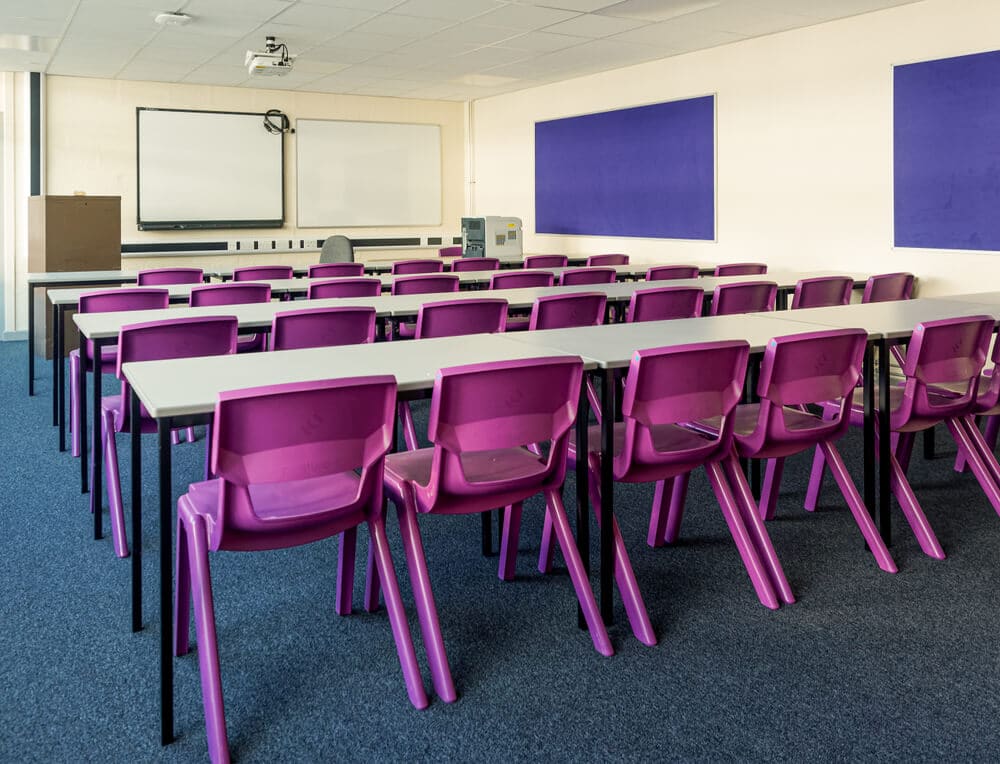 A projector on the surface is a simple device that people have used for decades. Historically, technology has been utilized to project notes or media presentations in the classroom, but they can do a lot more. Currently, teachers have access to more interactive projector systems that display interactive images on nearly any surface. The flexible projectors could be connected to a diverse range of devices, allowing the teacher and learners to fully use them.
Smart-boards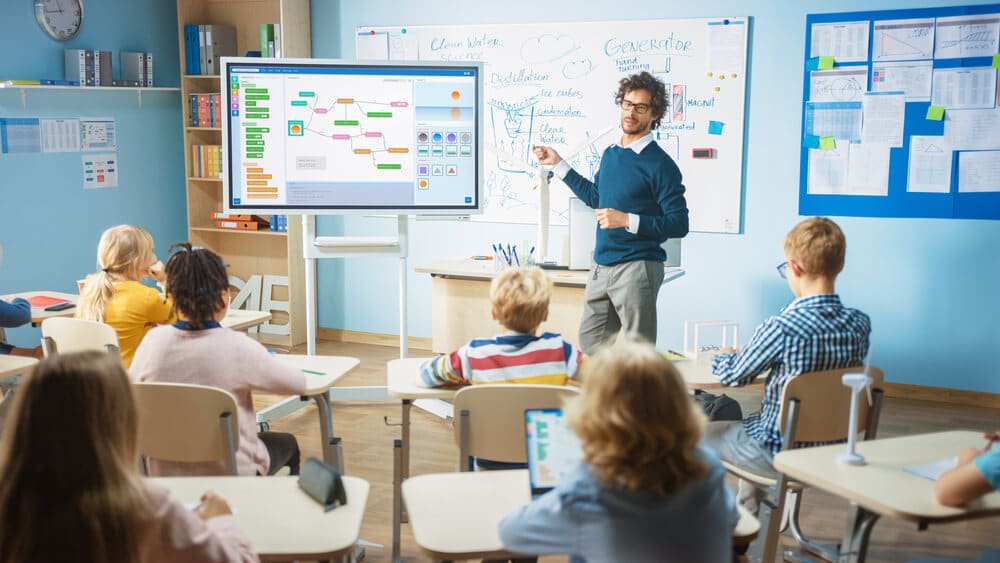 In addition to the interactive projectors, teachers and learners have access to a diverse array of smart boards that can be used in the classroom. Some smart-boards can be used as a whiteboard, allowing the user to write on them using real or digital markers. The smart-boards are better than the whiteboards as they also include a recording function for saving the material you are writing on an external source for future reference.
Smart Tables
A larger device related to the smartboard that classes can use is the smart table. Technology is changing the process of presenting information by taking the process of the walls and placing it on a table. Various manufacturers have focused on innovating the table to make it stronger than smart-boards while also allowing more simultaneous interactions. For instance, the tables can handle multiple touchpoints at the same time, which makes them effective for a class of inquisitive young learners.
Laptops, Tablets, other Displays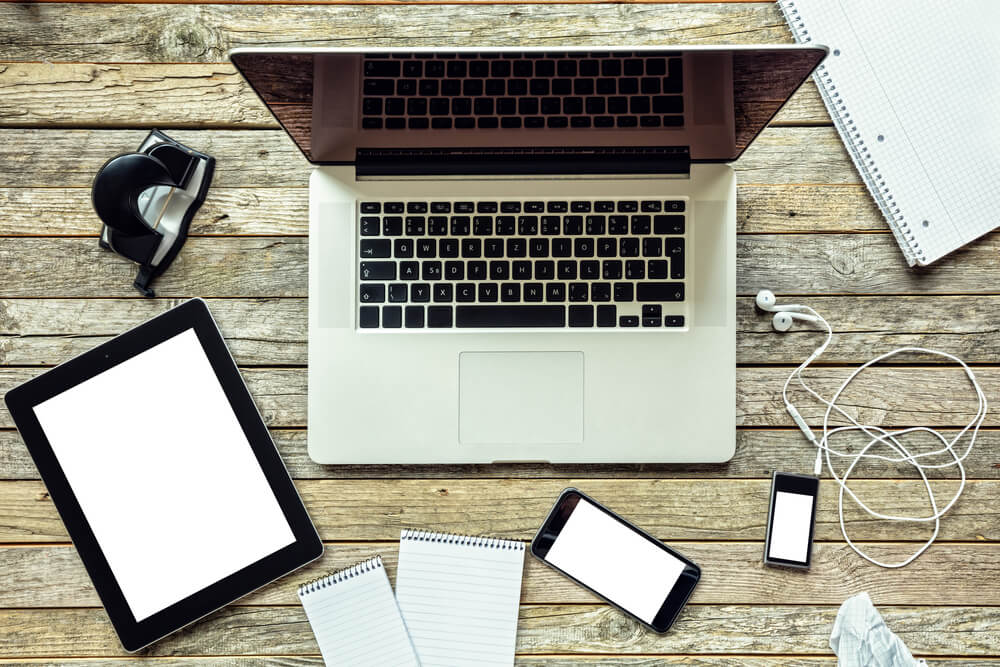 Computers have existed in the classroom for a long time but are currently even more intuitive and focused on the classroom. Now, computers can be designed to suit a specific class, for instance, science or geography. In addition, computers are now smaller, portable, and include more capabilities to support learning in the class setting. Tablets are also enhancing interactive learning in classes as students can move around with them and allow sharing of learning material instantly.
Digital Textbooks
Digital textbooks have become even more useful since some institutions have cut back on buying expensive physical textbooks. Some schools have even invested in new formats for learning texts or even replacing the expensive materials with open-source digital textbooks that are available for all the students. Notably, the digital textbooks were forms of the old books, in digital formats. Today, the digital versions are beginning to look like an online database or a program that students can navigate easily compared to the hardcover formats.
Cameras
Today, cameras are present in nearly every class and in different formats. In most cases, the cameras are pre-installed on laptops, tablets, or desktops for use by learners and are accompanied by various programs that enhance the learning experience, such as Skype. In a more advanced class, the higher-quality cameras are integrated into a projector or smartboard, which improves the learning experience for the whole class. Notably, cameras can be integrated into specific activities to allow students to record their work for future assessments. Further, students can record their work instead of writing an essay, thus providing an alternative form of academic assessment.
Audio Devices
Like computers, classes have had some form of audio enhancements over time. Previously found in auditoriums and big lecture halls, audio devices are finding their way into classes of different sizes. An audio enhancement refers to various tools including high-end speakers to wireless microphones. A full audio system allows a person to wear a microphone that transmits the instructor's voice to speakers placed around the room. The speakers can also connect to a multimedia device or another person joining the class using a camera from a different location. If the audio enhancements are of high quality, then each learner can hear and absorb the information being presented.
Control Centers
A class often already has multiple streams of information available. With technology and learning material being integrated into the classes, the information streams are expected to increase. A classroom can use the growing options using a control center that allows the instructor to switch seamlessly between a recording to a chat. The systems reduce the flow of information that may arise when changing between different platforms, which ensures the class flows smoothly.
Virtual Reality Headsets
The devices are mainly focused on video game experiences, but they also provide extensive uses within the classroom. Students can learn using the headsets with the help of an instructor. Within the classroom setting, a VR headset can be used by a biology teacher to demonstrate the conditions or species that live under the ocean while a history teacher can use the device to demonstrate pictures about World War 2. The headsets allow closer observation of the topics while also enhancing the learners' interest in the lesson material.
In conclusion, students and teachers have access to a diverse range of technology that is applicable within the classroom setup. The devices have made learning easier, increased excitement, while also made classes more interactive and engaging. Tools such as tablets, interactive projectors, and even VR headsets ensure that students can learn and acquire more knowledge while in class. Notably, students can become fond of new topics or subjects when technology enhances their learning experience. In addition, these devices can be used together for more effectiveness, or even applied to a specific area.