Have you ever worried that someone might share your intimate images online without your consent? Or have you already experienced this kind of abuse and felt powerless to stop it? If so, you are not alone.
Non-consensual intimate image abuse, also known as revenge porn, is a serious and widespread problem that affects millions of people around the world.
It can cause devastating emotional, psychological, social, and professional harm to victims. But there is hope. StopNCII.org is a free tool that empowers victims and helps prevent the non-consensual sharing of intimate images.
In this article, we will explain what non-consensual intimate image abuse is, how StopNCII.org works, and what you can do to protect yourself and support others.
Understanding Non-Consensual Intimate Image Abuse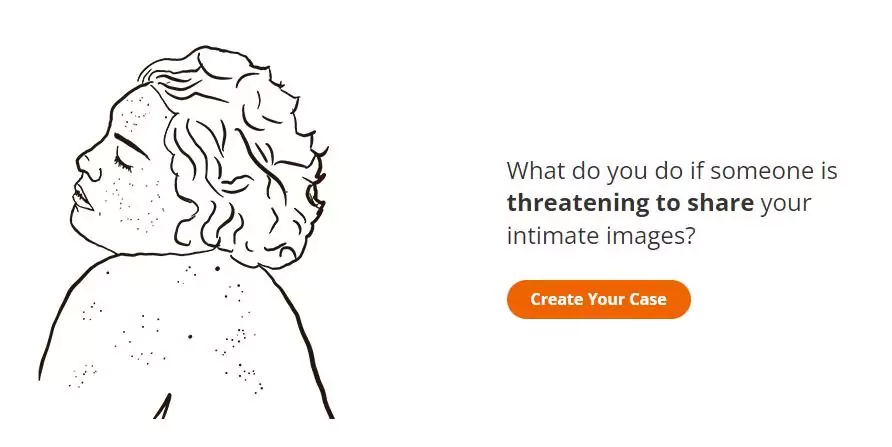 Non-consensual intimate image abuse (NCII) is the act of sharing intimate images or videos of someone, either online or offline, without their consent and with the intention of causing them distress. Intimate images or videos are those that show someone nude, semi-nude, or engaging in a sexual act. They may have been taken or shared consensually in the past, or they may have been obtained through coercion, deception, hacking, or spying. NCII can also include threats to share such images or videos if the victim does not comply with the perpetrator's demands.
NCII is a form of sexual exploitation and violence that violates the victim's privacy, dignity, and autonomy. It can have severe and lasting consequences for the victim's mental health, well-being, relationships, reputation, and career. Victims may experience anxiety, depression, post-traumatic stress disorder (PTSD), suicidal thoughts, self-harm, social isolation, loss of trust, stigma, harassment, blackmail, and discrimination. NCII can also affect the victim's family, friends, and community.
StopNCII.org: Empowering Victims and Fighting Against Abuse
StopNCII.org is a free tool designed to support victims of NCII abuse. It was launched in 2021 by the Revenge Porn Helpline (RPH), a UK-based charity that provides confidential advice and assistance to adults who have had their intimate images shared without their consent. The RPH has supported thousands of victims since 2015 and has successfully removed over 200,000 individual non-consensual intimate images from the internet.
StopNCII.org works by generating a hash from your intimate image(s)/video(s). A hash is a unique code that identifies an image or video without revealing its content. It is sometimes called a "digital fingerprint" because it is specific to each image or video and cannot be changed or duplicated. StopNCII.org then shares the hash with participating companies, such as social media platforms and search engines, so they can help detect and remove the images from being shared online.
StopNCII.org is a preventive tool that allows you to take action before your intimate images are shared without your consent. It also helps you regain control over your images if they have already been shared. By using StopNCII.org, you can protect yourself from further harm and reduce the risk of your images being seen by others.
Preventing and Responding to Non-Consensual Intimate Image Abuse
If you are concerned about NCII abuse, here are some steps you can take to prevent and respond to it:
Use StopNCII.org to hash your private photos/videos and prevent internet sharing. To utilize the tool, you must have been 18 or older when the photograph was shot, be over 18, still have the image or video, be naked, semi-nude, or participate in a sexual act, and never consent to its publication. You may choose images/videos from your device and produce a hash if you match these conditions. Only the hash is submitted to StopNCII.org; the picture or video stays on your device. To verify or withdraw your case, you will obtain a case number.
Learn how StopNCII.org protects you against NCII abuse with cutting-edge technology. Your picture(s)/video(s) are securely fingerprinted by StopNCII.org using image hashing. Participating firms that employ AI to scan their platforms for matches get this fingerprint. The firm will ban or delete the picture according to its policy and inform you if a match is identified. StopNCII.org will frequently search participating websites for fingerprint matches.
Know how to stop social media users from uploading your hashed images/videos. Someone who uploads your hashed image(s)/video(s) on a participating social media network will get a notice that the material violates the platform's regulations and may be unlawful. They will also be referred to NCII abuse victim and offender support programs. If users disregard the warning and post the material, the platform will prohibit or delete it and take action against the user.
Digital permission is needed for sharing private photos or movies. Digital consent refers to screen-based sexual consent. Digital consent should be continuous, like in-person sexual experiences. Always seek permission before sending graphic messages or texts, respect others' choices, and never force someone to submit images or video sexual activity. Understand that everyone has limits surrounding meeting in person, so make sure you both agree on the next steps and feel secure and comfortable.
Secure your devices and accounts to protect your private photos and movies. Strong passwords, two-factor authentication, locking devices while not in use, removing or encrypting private photos and videos, avoiding public Wi-Fi networks, and installing antivirus software help secure your devices and accounts. Be cautious about who you share your devices and accounts with and what applications or websites you use to store or communicate personal photos or videos.
Report and delete online personal photos and videos without your permission. You may complain and ask the website or platform to remove your private photos or videos if someone uploaded them without your authorization. Search engines like Google and Bing may be notified to remove the links from their results. StopNCII.org can hash your photos/videos to prevent re-sharing. The Revenge Porn Helpline offers free, private help and material reporting and removal.
If you see or know NCII abuse, support victims and push for change. Do not like, comment, or transmit personal photos or videos published online without permission. Instead, report the information to the website or platform and assist the victim if you know them. You may also increase awareness of NCII abuse and its effects on victims by educating yourself and others, questioning victim-blaming, and supporting campaigns and organizations that fight it.
Importance and Call to Action
Non-consensual intimate image abuse violates human rights and impacts millions worldwide. It may permanently damage victims' mental health, well-being, relationships, reputation, and career. It may also damage internet trust, safety, and dignity.
We need worldwide coordination from governments, law enforcement, tech corporations, civil society groups, media outlets, educators, researchers, and citizens to address NCII misuse. Create laws and policies that protect victims and punish abusers responsibly. We need tools and technology to prevent the non-consensual distribution of intimate photographs and help victims remove them. We must raise awareness about NCII abuse and its effects. Online interactions must promote respect, empathy, and consent.
Free tool StopNCII.org empowers victims and prevents non-consensual intimate image sharing. The organization Revenge Porn Helpline offers discreet guidance and aid to NCII abuse victims. It works with firms that utilize AI to find and remove hashed photos from their platforms.
StopNCII.org can hash your private images/videos to prevent internet sharing if you're concerned about NCII abuse. If you've been abused by NCII, utilize StopNCII.org to hash your images/videos and prevent re-sharing. You may also get free, private help from the Revenge Porn Helpline.
Spread the word about StopNCII.org and its advantages for victims to cease NCII abuse. Also, raise awareness of permission and privacy in intimate picture sharing. Share this story with friends, family, coworkers, and social media. Support the Revenge Porn Helpline and other NCII abuse prevention groups.
We can end non-consensual intimate image abuse and make the internet safer.
How Undress AI Works?
How Undress AI Works?
Undress AI transforms photos using AI. It can remove clothing from photographs and make realistic naked images. It can make realistic clothed shots by adding garments to individuals. Undress AI uses machine learning to analyze and modify photos. Neural networks, mathematical models of the brain, analyze and create pictures. Undress AI works on any picture with a human, regardless of gender, age, or body shape.
How to be Safe from Undress AI?
To be safe from Undress AI, you need to be aware of the risks and implications of using or being targeted by this app. Undress AI is an app that claims to use artificial intelligence (AI) to remove clothes from a picture of people. While this may sound intriguing or even amusing to some, it is important to recognize the potential consequences and risks associated with such applications.
The use of Undress AI can lead to explicit and offensive content creation, low-quality image outcomes, threats to privacy and dignity, harm to real people, and even pose a threat to job security in certain professions.
Report StopNCII and remove any non-consensual intimate images or videos created by Undress AI.
What are the Effects of Undress AI in Society?
The effects of Undress AI in society are not positive. Undress AI poses a serious threat to privacy and dignity as it enables the undressing of individuals without their consent. By manipulating and exposing personal images without authorization, the app violates individuals' privacy rights and can have severe consequences for their reputations, personal lives, and emotional well-being.
Undress AI can also harm real people by causing them emotional distress, damage their relationships, and even ruin their careers. Victims may face harassment, bullying, and discrimination as a result of their intimate photos being exposed or falsely represented.
Undress AI can also contribute to the hypersexualization and bias of women and other vulnerable groups in society. The app specifically targets women and creates unrealistic and objectifying representations of their bodies. This can reinforce harmful stereotypes and norms that devalue women and undermine their agency and autonomy.
Undress AI is not a harmless or fun app. It is a dangerous and unethical tool that can cause significant harm to individuals and society.