Have you ever thought about what you can do for your financial future and your money? If you don't have an idea of what you spend every month, then chances are your financial habits can be improved. The FitMyMoney official has a lot of information about financial health and smart money advice. Here are some of them.
1. Create a Spending Plan & Budget
The best way to look at your finances from the outside is to create a spending plan. You will never get ahead if you spend more than you earn. The best place to start on your journey to financial freedom is to keep track of your income and expenses. So you can understand that perhaps most of your budget goes to car maintenance or food delivery. Do not neglect this point if you want to learn how to manage your money.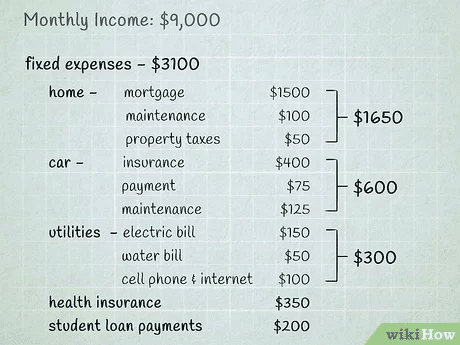 2. Pay Your Bills On Time Every Month
Paying your bills on time is a smart way to manage your money. Such simple actions will protect you from fines and interest in late payments.
3. Cut Back On Recurring Charges
Just like cutting back on lattes, this is a regular piece of advice we hear about all the time — but this one is a little more grounded in reality. 
Have you noticed that you instinctively pay for services that you don't even use? One analysis by the online budget tool Mint found that on average we spent $640 on digital subscriptions. That is so much money! Streaming channels and mobile apps take money out of your account every month. Review your subscriptions and cut out unnecessary spending. Such smart actions will save a lot of money. Of course, you won't cut all subscriptions, but likely there are a few that are worth getting rid of.
4. Start an Investment Strategy
Even if your ability to invest is limited, small contributions to investment accounts can help you use your earned money to generate more income. The path to better finances starts with changing your habits. The basis of smart money management is a reliable budget. Some changes will be easy, some harder. Go to your goal despite all difficulties. And then the money in your account will increase.
5. Don't Be Hasty With Big Financial Decisions
There are no financial decisions or major purchases that need to be made here and now. This forced adoption of hasty decisions, which leads to sad consequences. This is the first indication that the deal may not be as good as it seems. Your upcoming opportunities will be here another day. Stay patient and don't rush into problems.
When you take time to sleep before an important purchase, you have time to consider all the pros and cons. Perhaps the next day this deal will seem less acceptable to you. Do not hurry. Give yourself a break and consider alternatives with a fresh mind.
6. Your Parents and Grandparents May Mean Well, But It Doesn't Mean They're Right
According to Lynch, most people don't want to hear any advice that contradicts what they've been told by parents, grandparents, or other respected mentors in their personal lives. 
But, Lynch says, "Parents and grandparents had a downright different existence." 
While they probably mean well, this doesn't mean everything they say makes sense in today's culture and economy. Usually, you just need to figure out why they think so, and then test it a bit.
7. Don't Sit on Too Many Savings
Saving money is good, but if you save too much, you can prevent yourself from accumulating wealth. This way you will not kill your financial condition, but you lose the opportunity cost when the money is idle. If you are risk-averse you can transfer your money into a high-yield savings account, where you could be earning 2% interest on your money, rather than the 0.01% earned in a traditional savings account. Thus, you can watch how your money increases every day.
8. Learn Self-Control
You are lucky if your parents taught you self-control as a child. If you have less luck, then keep in mind the sooner you learn this skill, the easier and faster it will be for you to keep your finances in order. You can easily buy a product at the same moment on credit, or you can wait and buy it with your own money. Do you want to pay interest on those shoes or a box of cookies?
If you have a habit of paying for everything on credit, then we have bad news for you. Maybe even in 10 years, you will be paying off the debt for those boots. Credit cards are certainly convenient, but you should not use them on a regular basis.
9. Start an Emergency Fund
No matter how small your salary is or how big your debt is, adopt the "pay yourself first" rule. Get into the habit of putting a certain amount of money into a reserve fund. Having savings can save you from unexpected situations. It also helps you sleep better at night. Treat these savings as a regular monthly expense. Soon you will have money for holidays, retirement and so on.
10. Start Saving for Retirement
Just like your parents prepared you for kindergarten, which seemed so far away, you need to plan your retirement in advance. Why should I save for retirement at age 20? Because of the way compound interest works, the sooner you start saving, the less principal you'll have to invest to end up with the amount that you need to retire. Here's an Investopedia example: You start investing in the market at $100 a month, averaging a positive return of 1% a month or 12% a year, compounded monthly over 40 years. 
Most likely you have new smart money advice. Remember that you do not need a financial education or extensive experience in this area to learn how to manage your finances. Use these 10 rules to achieve personal success. Check out the FitMyMoney official website for more smart financial health advice.