Deep-sea exploration is a fascinating, albeit dangerous endeavor that has captivated many, including famed director James Cameron. Known for his thrilling cinematic ventures, Cameron's true passion lies beneath the ocean waves where he has taken 33 daring dives to visit the wreckage of the Titanic.
This article delves into the captivating tales behind these expeditions and sheds light on how they influenced both filmmaking and marine science advancements. Set sail with us as we embark on this incredible journey under the sea.
Key Takeaways
James Cameron's fascination with the Titanic and deep-sea exploration led him to embark on 33 daring dives to visit the wreckage of the ship.
Cameron's expeditions not only fueled his passion for filmmaking but also advanced deep-sea exploration technology, including designing the Deepsea Challenger submersible.
During his 33 expeditions, Cameron made significant discoveries, mapping the wreckage in detail and recovering personal artifacts that shed light on life aboard the ship. His dives also contributed to scientific research in marine biology and deep-sea ecosystems.
Cameron's innovations in deep-sea videography and marine conservation go beyond filmmaking. Recent fatalities highlighted the necessity for strong safety procedures in this perilous sector.
He holds the Guinness World Record for the deepest solo submersible dive: 10,908 meters (35,814 feet) in the Mariana Trench.
James Cameron's Fascination with the Titanic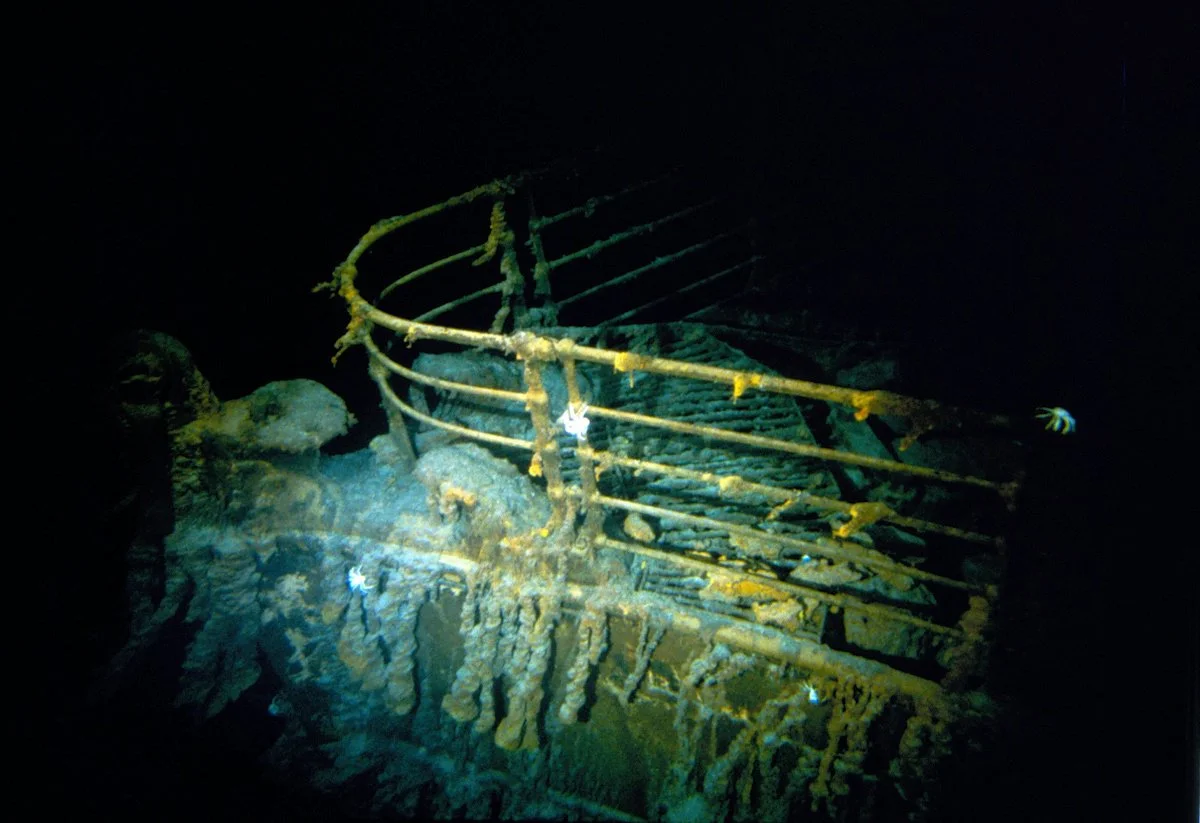 From an early age, James Cameron's love for the ocean and fascination with the doomed Titanic sparked a passion that would drive him to embark on 33 remarkable expeditions.
Early interest in the ocean and the Titanic
Growing up in a small Canadian town, James Cameron's fascination with the mysteries of the deep sea began early. His obsession was particularly stoked by tales and legends of underwater wreckage that housed historical artifacts alike.
One story stood out—the Titanic—and enraptured his imagination as no other maritime disaster could. As he delved deeper into studying oceanography and learning about maritime disasters, he found himself increasingly drawn to the grandeur and the tragedy of this shipwrecked liner lying lost on the seabed since 1912.
Remarkably, it was this early interest in oceanic exploration that fuelled Cameron's passion project—the movie "Titanic"—and later led him on an astounding total of 33 personally conducted underwater expeditions to its haunting wreckage site.
Development of deep-sea exploration technology
James Cameron's fascination with the Titanic wasn't limited to filmography; it also spurred his dedication to advancing deep-sea exploration technology. His cumulative interest in underwater wreckage and oceanic expeditions led him to design a submersible called the Deepsea Challenger.
The machine was purpose-built not just for filming but more importantly, for scientific discovery. It allowed Cameron to embark on solo dives, revolutionizing maritime research.
This state-of-the-art submarine technology is capable of surviving extreme diving conditions like those encountered in the Mariana Trench, demonstrating its unmatched resilience. Cameron's record-breaking dive into the trench demonstrated how humans can push beyond limitations and reach seemingly inaccessible parts of our planet.
In this case, where pressure amounts to a crushing eight tons per square inch – enough to obliterate conventional submarines instantly. Deep-sea exploration now promises even more significant archaeological breakthroughs thanks to such technological advancements pioneered by James Cameron.
The Incredible Story Behind Cameron's Titanic Journeys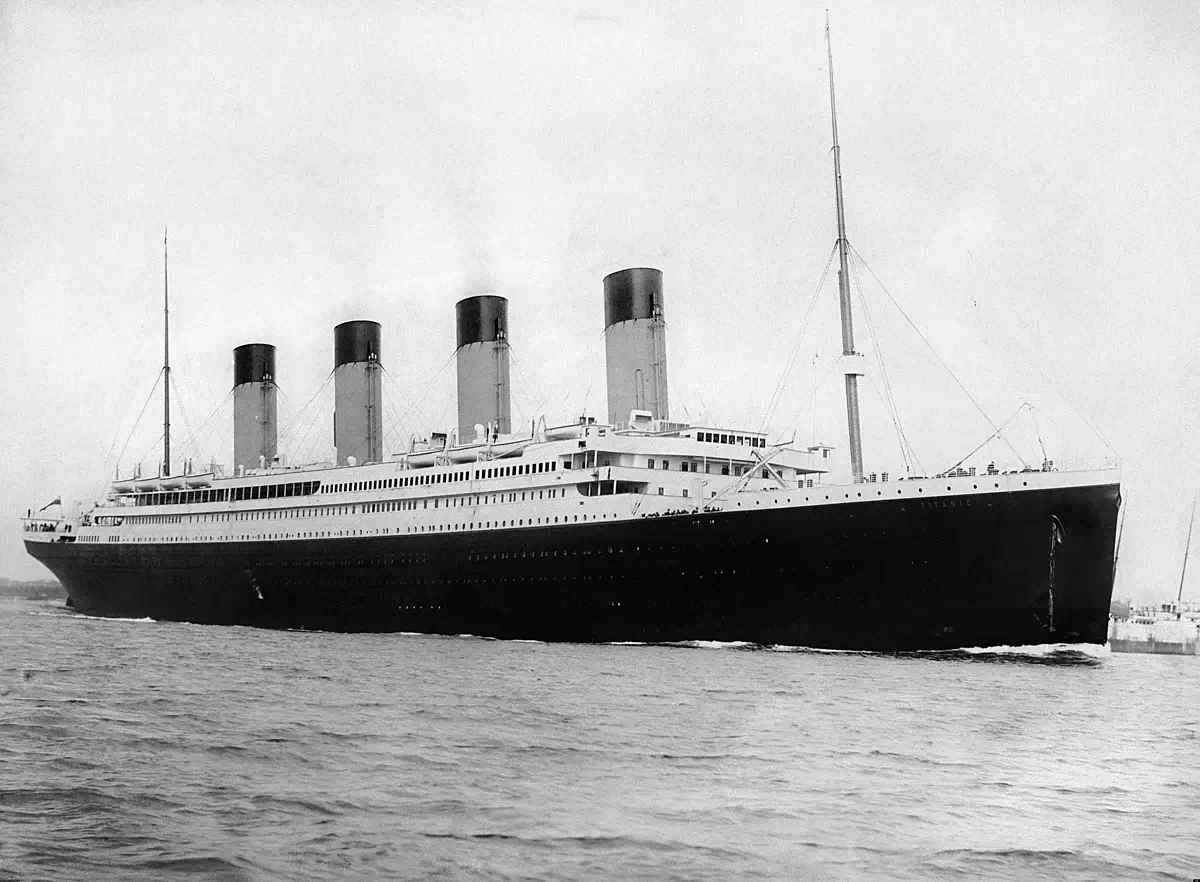 James Cameron embarked on a remarkable series of 33 expeditions to the Titanic wreckage, each journey filled with challenges and breakthroughs as he delved deep into the ocean depths.
Timeline of Cameron's 33 expeditions
James Cameron's expeditions to the Titanic are a testament to his enduring passion and fascination with the ocean. The timeline of these 33 expeditions is as follows:
In 1985, the Titanic wreckage was discovered, sparking Cameron's initial interest in deep-sea exploration.
His first official expedition to the Titanic took place shortly after, driven by his desire to dive into what he saw as the Mount Everest of shipwrecks.
A series of further Titanic journeys followed over subsequent decades, each one marked by significant challenges and groundbreaking discoveries.
Cameron's expeditions were not solely based on curiosity; they were also driven by his aspiration to make a film about the historical disaster. The fruition of this dream came in 1997 when the renowned movie "Titanic" was released.
His relentless pursuit brought him back to the shipwreck multiple times, resulting in an astounding total of 33 visits over various years.
As part of his explorations, Cameron co-designed and utilized a submersible known as Deepsea Challenger. This vessel played a pivotal role in several underwater journeys, including those concerning the Titanic.
One historic journey included Cameron's record-breaking solo dive to Mariana Trench using Deepsea Challenger.
Challenges faced during the dives
Exploring the depths of the ocean is no easy feat, and James Cameron's dives to the Titanic wreckage were met with their fair share of challenges. One major obstacle was navigating through the treacherous underwater terrain, including avoiding jagged debris that could damage Cameron's submersible.
The immense pressure at such depths also posed a risk, requiring meticulous planning and adherence to safety protocols. Another hurdle was capturing clear footage of the wreckage amidst poor visibility caused by sediment stirred up from the ocean floor.
However, despite these challenges, Cameron's determination to uncover the secrets of the Titanic drove him forward, leading to numerous breakthroughs in deep-sea exploration and filmmaking technology.
Discoveries and breakthroughs made
During his 33 expeditions to the Titanic wreckage, James Cameron made numerous discoveries and breakthroughs that shed light on the tragic sinking. One of the most significant findings was the accurate mapping and documentation of the ship's remains.
Using advanced sonar technology, Cameron and his team were able to create detailed 3D maps of the wreckage, providing valuable insights into how the ship broke apart upon impact with the ocean floor.
In addition to mapping, Cameron also uncovered important artifacts from inside the Titanic. Through careful exploration of various sections of the ship, he recovered personal belongings such as shoes, clothing, and even jewelry belonging to passengers.
These findings not only provided a poignant connection to those who lost their lives but also offered historians new perspectives on life aboard this luxurious vessel.
Furthermore, Cameron's expeditions allowed for scientific research aimed at better understanding marine ecosystems and deep-sea environments. His dives provided scientists with rare opportunities to study unique organisms living around or within the wreck site.
This has led to important contributions to marine biology and our knowledge about these deep-sea habitats.
Cameron's Impact on Deep-Sea Exploration and Filmmaking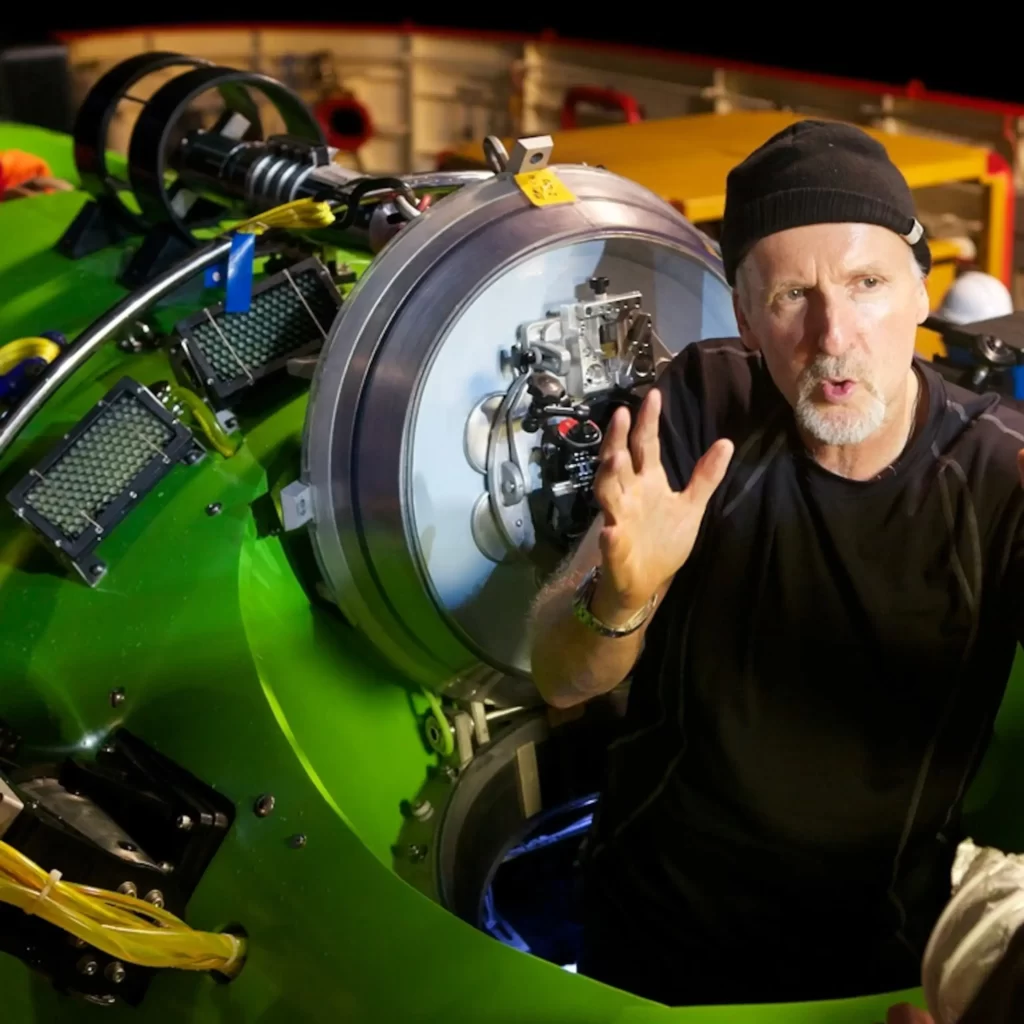 James Cameron's passion for deep-sea exploration and filmmaking has had a profound impact on both industries. His advancements in deep-sea filming technology have allowed us to witness the mesmerizing beauty of the ocean depths, while his contributions to marine science and conservation have raised awareness about the importance of protecting our underwater ecosystems.
Advancements in deep-sea filming technology
James Cameron's relentless pursuit of exploring the depths of the ocean has not only yielded groundbreaking discoveries but also pushed the boundaries of filmmaking technology. With each of his 33 visits to the Titanic wreckage, Cameron capitalized on advancements in deep-sea filming technology, enabling him to capture and document this awe-inspiring underwater world like never before.
From specialized cameras designed to withstand extreme pressure to remotely operated vehicles equipped with high-definition cameras, Cameron has revolutionized how we experience the mysteries hidden beneath the ocean's surface.
His commitment to pushing the limits has not only given us a glimpse into our past but has also paved the way for future exploration and understanding of our planet's vast oceans.
Contributions to marine science and conservation
James Cameron's incredible journeys to the Titanic wreckage have not only fascinated audiences worldwide, but they have also made significant contributions to marine science and conservation efforts.
Through his deep-sea explorations, Cameron has provided invaluable data on the ocean floor and its ecosystems. His advancements in submersible technology have allowed scientists to gather important information about underwater habitats and species that were previously inaccessible.
Furthermore, Cameron's commitment to raising awareness about the importance of preserving our oceans has inspired a new generation of environmental enthusiasts. By shining a spotlight on the wonders of the deep sea, Cameron has played an integral role in promoting marine conservation around the globe.
Tragedy and Safety Concerns in Deep-Sea Exploration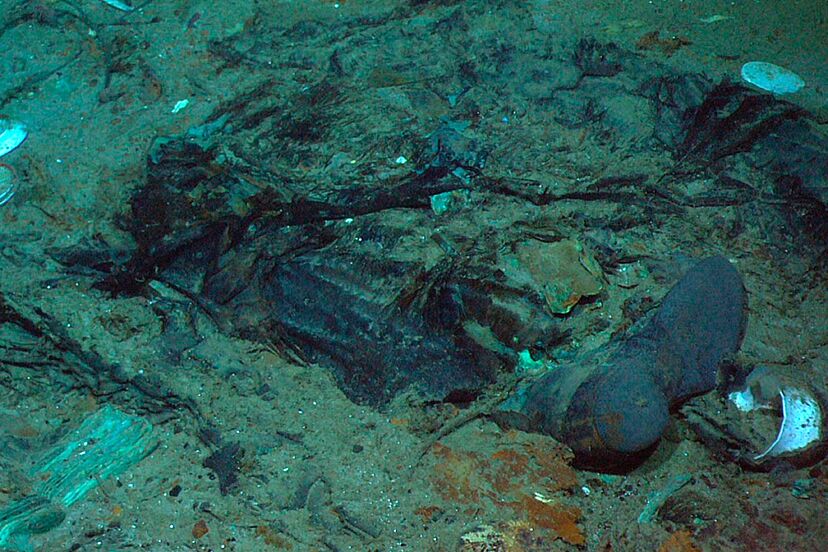 Tragedy struck in 2023 when the Titan submersible, carrying a crew of five, went missing during an expedition to explore the Titanic wreckage; investigations revealed that the sub experienced a catastrophic implosion.
The recent Titan submersible dive tragedy
The recent Titan submersible dive tragedy has cast a somber shadow over the world of deep-sea exploration. During an expedition to witness the wreckage of the Titanic, the submersible named Titan unexpectedly went missing, raising concerns about safety in this treacherous realm.
The U.S. Coast Guard Rear Adm. John Mauger confirmed that the submersible experienced a "catastrophic implosion," with debris found during the search indicating its fate. This unfortunate incident serves as a stark reminder of the dangers involved in venturing into oceanic depths and highlights the importance of implementing strict safety protocols and disaster prevention measures for future underwater expeditions.
Safety investigations and the regulation of deep-sea vessels
Deep-sea exploration comes with its fair share of risks and dangers. In light of recent tragedies, including the disappearance of James Cameron's Titan submersible, safety investigations and regulations for deep-sea vessels have come under scrutiny.
The U.S. Coast Guard has launched a thorough investigation into the incident to determine what led to the catastrophic implosion that caused the vessel to go missing. This tragedy highlights the need for stricter safety measures and more comprehensive regulation in deep-sea exploration.
As we continue to push boundaries and explore the depths of our oceans, it is vital that we prioritize safety to prevent future accidents and protect those who brave these underwater journeys.
What Did James Cameron Say about the Titan Submersible Missing Incident 2023?
James Cameron has expressed his condolences and criticism about the Titan submersible missing incident in 2023. He said he had suspected that the submersible had imploded soon after learning that it had lost contact with its mother ship on June 22, 2023. He also said he had found the hull design of the submersible risky and wished he had sounded the alarm earlier.
He compared the tragedy to that of the Titanic itself, where warnings went unheeded. He also said he believed that the passengers probably knew that the submersible was in trouble and tried to manage an emergency.
He stressed that deep submergence diving is a mature art and that the Titan submersible should have undergone a standard certification process.