In 2022, right-wing political commentator Dinesh D'Souza released a controversial film called "2000 Mules."
The film is a political conspiracy theory that falsely claims that unnamed nonprofit organizations associated with the Democratic Party paid "mules" to illegally collect and deposit ballots into drop boxes during the 2020 presidential election in several swing states.
The film's scandalous accusations have not escaped criticism, with established entities such as the Associated Press, FactCheck.org, and National Public Radio drawing attention to the film's dependence on flawed assumptions, unnamed sources, and incorrect evaluation of cellphone location data.
The film's purported evidence is speculative at best, lacking any solid proof to back its allegations. To complicate things further, D'Souza is known for crafting and disseminating unfounded conspiracy theories.
This article will tell you how to watch 2000 Mules on TV.
How to Watch 2000 Mules on TV?
The 2000 Mules movie can be accessed through both DVD and Live Streaming options, available on the official site.
How to Get a 2000 Mules DVD?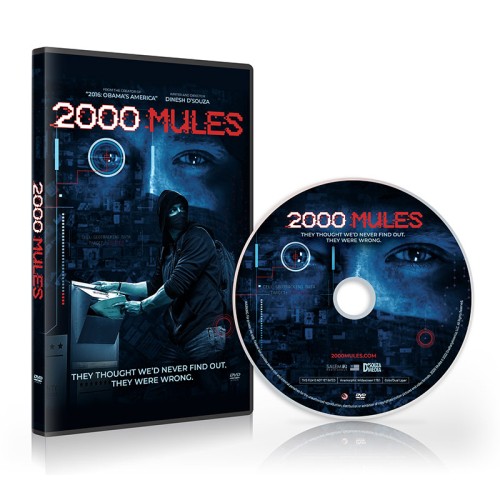 Access the official website https://2000mules.com/ using your browser.
Once there, locate the "Buy DVD" option situated at the top right-hand corner of the screen.
After clicking on it, you will be directed to the SalemNow Store where you can purchase the DVD for $19.99 per unit.
Provide your billing information and verify your address to proceed.
Enter your card details on the right-hand side of the page and select "Place order".
Your DVD will be shipped to you within the designated timeframe.
How to Watch 2000 Mules Online?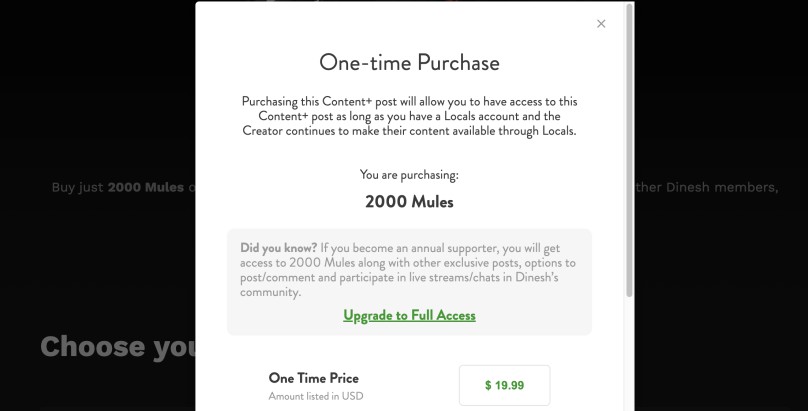 Open the official website https://2000mules.com/ using your browser.
Look for the "Watch Now" option on the left side of the screen.
Once found, simply click on it, and you will be redirected to the Locals Log-in or Sign up page of Dinesh D'Souza.
In order to view 2000 Mules, you must either join the Dinesh Community or pay a one-time fee of $19.99 to purchase it.
Is 2000 Mules Free To Watch?
No, the 2000 Mules have a fee of $19.99 for watching and $14.99 for Amazon Kindle Book.