With the increase in the popularity of the app, it can be easily said that Instagram is the hub of talent. We can find lots and lots of people at every nook and corner of IG. But, the sad reality is not everyone gets the recognition or even half of what they deserve. 
It is not that there is no audience to consume that certain type of content. The main game here is the Instagram algorithm. So, the real deal is to make your page accessible to people who share the same interest. 
To achieve that you need to follow certain tips and tricks, and maintain some standards.
Let's know about those.
11 Ways to Grow Your Followers Organically on Instagram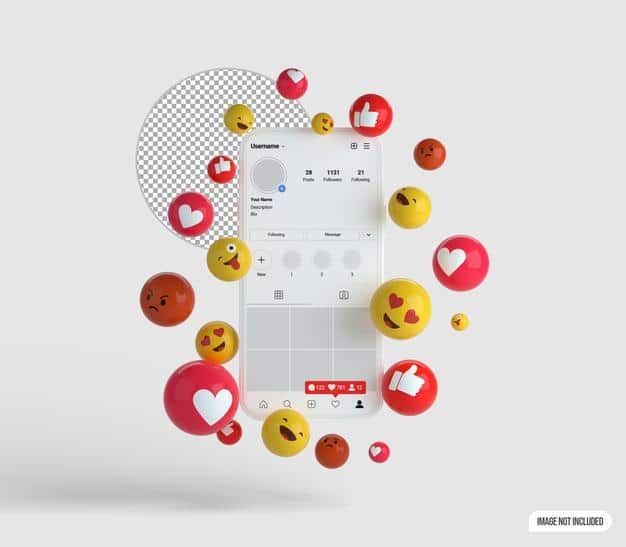 Write a Proper Bio
The bio is the cover page of your profile. It should always briefly express your subject. It is important to add websites, contact numbers, and other details to your bio.
But, apart from that, it has to be compelling and not at all clumsy.
Make sure to use only relevant words and avoid exaggerating things at any cost.
Engage With Your Content
Content is the key and there is no alternative to that. Make contents that engage the audience more. If you have certain ideas, try to add some vibrancy to them and work with them.
Always, give thought to what you post. Keep notes on what is liked by the audience and try to work on that end. Videos and reels have more engagement rate than image content.
So, posting more of those and reels on the trendy pieces of music are a must too.
But, make sure you don't bore your audience with the same type of content. As in, if video contents are more engaging it doesn't mean you should not post images.
As far as your actual content is loved, no matter what form it comes in, you are good to go.
Use Relevant Hashtags
If you understand the hashtag pattern, you are in the game. The first thing about hashtags is to note down a list of relevant ones and the ones with the maximum number of users. Make sure to never leave those out. You have a very high chance of being in the feed of the people who follow that account.
Instagram allows you to use around 30 hashtags. Mix it up a little. But, make sure you don't go totally off-topic. 
Create Your Own Hashtags
This is another way to increase your followers. Here, you can have an entire hashtag dedicated to your brand. If you religiously use that, you will find others also doing the same while referring to your brand and thus working in your favor.
Keep Notes About Your Followers
Make a list of all your competitors and follow them. Following people from your niche gives you an idea of how things work, what are the requirements from the audience, and what are ways you can enhance your growth. Learning from others' experiences can help you a lot in your trial and error method.
Reply to Their Comments
The key to continuing the engagement on your profile is to connect to the audience. The best way is to reply to their comments. It can be anything, a query, a question, an appraisal, or criticism. Just be your cordial self. This way you can make them feel heard and also that you care about their words. Implement the changes if you find them necessary and possible. 
Not only will they come to comment back on your posts, they will gradually start showing more interest in your profile and will also refer to their friends and family.
Engage With Your Competitors' Posts
If you start refraining from connecting with people from your niche, it is never going to work. Maintaining a cordial relationship with your competitor is your need of the hour. 
Always make sure to leave a like in their posts and make sure you leave a comment to actually outstanding posts. 
This is how their followers can dig you out. Thus, they can come across your page and engage themselves with your content, and, you never know, they may eventually start liking it too.
Follow Your Competitors' Following
Your competitors' following should be your next approach. They are the ones who are your market. Coming into their eyes can help you in the long run. So, ensure to follow every relevant person from their following list. 
Check Your Tagged Post
Your tags section of the profile shows posts you are tagged in. It is mandatory to keep a check on that as everybody who visits your profile can definitely go through that. 
So, keep an eye on that and edit if required.
Write Relevant and Good Captions
Captions are something that should never go to waste. Promote your brand with captions but make sure that you do not overdo it. 
Use the space to explain your idea, ask questions, or review. Basically, anything that will help you increase your engagement rate. As a question mark in your caption will definitely receive answers in comments which is how it works. Ensure to satisfy your current set of audience, so that they promote you and refer you to others as well.
You can also check out megafamous.com for any help in regard to captioning.
Use CTA Wherever You Can
While you are asking your audience to connect to your post, always get ready with a Call to Action. Instagram, itself, wants you to do that and hence provides options like "swipe up" or "shop now".
For the least, you can always like, share, comment, and save. This way, you can beat the Instagram algorithm like a pro.
Conclusion
Follow the steps above, and gradually see growth in your Instagram followers. Keep in mind, good things take time, and consistency is the key.
Recommend For You: