Error 503: Machines are too sophisticated to be fully understood, regardless of the operating system they use—Windows, Mac, or Linux. Millions and thousands of parts are grouped together in an integrated space to form a machine.
"Man creates machines in order to operate the machines that produce machines." Yes, it is that complicated. The Human race depends on technology and machines since they ease our lives and help us complete our chores quickly.
Have you ever experienced the "Error 503 Backend Fetch Failed" problem while browsing the Internet, people? Regardless of the operating system you're using or the device you're browsing on, including your smartphone, this error may appear.
Looking for a solution to this problem? Here are several easy fixes to take care of the "Error 503 backend fetch failed" problem on your own without the use of a third-party tech.
Before we begin, here is a thorough explanation of Error 503's main points.
What is Error 503?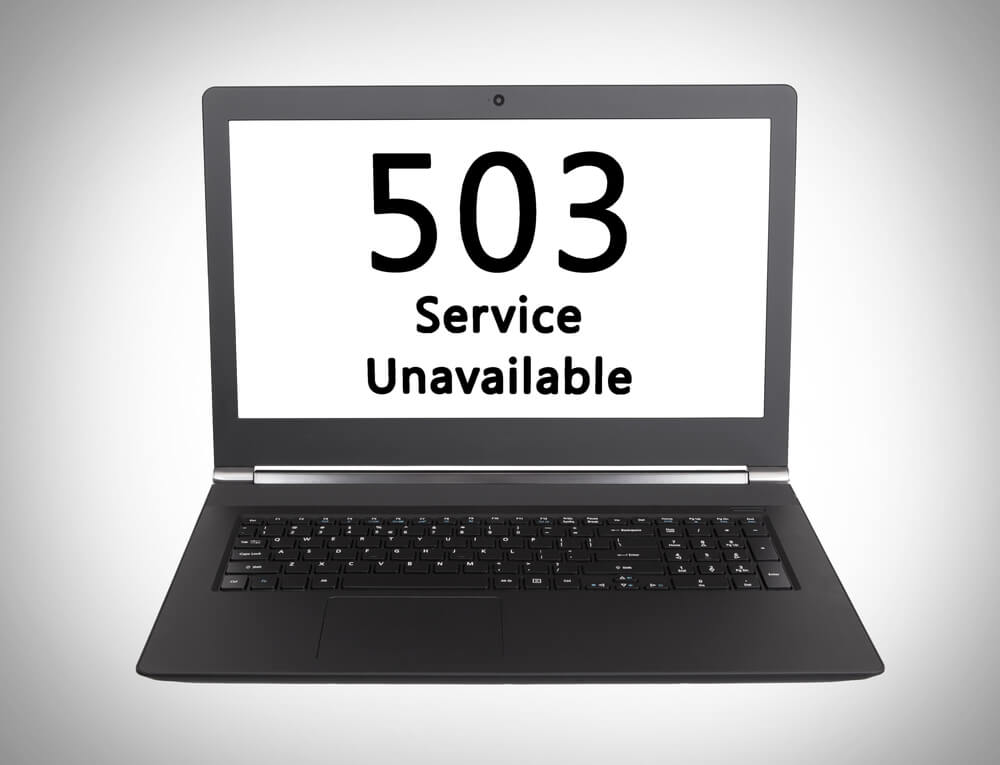 Error 503 is most typically a server-related problem that arises when there is insufficient cache memory in the browser because of a backlog of requests. If you need a layperson's explanation of this problem, we would say that it typically happens when you request content that is cached on a server. It is unable to react or produces results too slowly. This issue was frequently encountered when using Magento, an open-source PHP-based e-commerce platform.
Here are some typical explanations for why you might get the "Error 503 Backend Fetch Failed" problem.
Slow Internet Speed: One of the most frequent causes of this error while browsing is slow Internet speed or problems with network connectivity. With a slow Internet connection, opening a website would take too long or result in the website not loading at all. As a result, the website's data accumulates in the cache server memory due to an excess of requests, which leads to this error.
Site Server Under Maintenance: Various websites occasionally go offline for testing and development purposes. You may experience Error 503 on your browser if you attempt to access any website while its server is undergoing maintenance. As a result, if the server for a certain website is momentarily down for maintenance, all of your requests could end up in a queue and cause a server error.
Blocking Suspicious Websites: In order to increase the security of our browsing, we frequently block a few dubious websites or those that have an excessive amount of adverts, right? Therefore, using an ad-blocking application to block a certain website stops a lot of content from being seen on the screen. This could also be the cause of Error 503, which appears when a website receives too many requests, which causes the cache server memory to fill up.
How to Fix Error 503 Backend Fetch Failed
To resolve this issue, you can attempt the following workarounds:
FIX 1 -Update the website
Refreshing a page could seem overly simple, but it mostly aids in preventing Error 503 from occurring while you are browsing. To see if the problem has been fixed, click the Refresh icon and then reload the website.
FIX 2 -Close all open tabs
You don't want to take any chances, do you? "Error 503 Backend Fetch Failed" is typically produced when the cache server becomes temporarily overwhelmed. Close all open tabs and services if you have this issue on a particular page to relieve the strain on the cache server's memory.
FIX 3 -Attempt a different web browser
It's possible that you are unaware of what is happening in the background of your browser. Yes, that is too difficult to comprehend. Therefore, if you're experiencing problems opening a certain website, try re-opening it in a different web browser to determine if the Error 503 server problem persists.
FIX 4 -Restart WiFi Router
Rebooting always solves even the most difficult technical problems. Therefore, this is what you must do. Reboot your computer, turn off your WiFi router, and then turn it back on after 20 to 25 seconds to see if the error has been fixed.
FIX 5 -Web browser reset
The last option to fix this server-related error is to reset. Try restarting your web browser to start over if none of the suggestions from the list above work.
The information on how to resolve the "Error 503 Backend Fetch Failed" problem that you could experience while browsing is now complete. We sincerely hope that these methods assist you in fixing the issue so that you can browse freely and effectively.