There are few things more frustrating and draining than purchasing proxies from the wrong proxy service provider.
While your efforts and resources will be squandered, your project may be ruined.
Unscrupulous proxy server providers still prey on people who don't know better, and this is something no one wants to go through.
Because there are so many options out there, it's only natural that they don't all meet your expectations.
Some will save you time and money, while others will be a waste of both.
Top 14 Best Proxy Servers for 2023
Smartproxy – Best for individuals
IPRoyal – Best for residential proxies
Bright Data – Best for businesses
NetNut – Best for speed and stability

Oxylabs – Best for small and midsize businesses

Hide.me – Best for streaming
ScraperAPI – Best for running scripts by API
KProxy – Best free proxy
HMA – Best proxy browser
VPNBook – Best for security
ProxySite – Best for smartphones
Whoer – Best value for money
GeoSurf – Best for unlimited IP connections.
Zyte – Best for scraping websites
#1. Smartproxy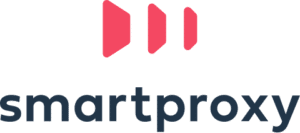 Among paid proxy service providers, Smartproxy is one of the most reputable. It has plans that can be customised for both personal and professional use. You'll have access to a slew of connections, dynamic local data centres, and an IP address range that spans the globe. The most important thing to remember is that browsing the web anonymously keeps you safe.
195 locations worldwide
Unlimited proxy connections
Dedicated IPs
#2. IPRoyal

IPRoyal is a top proxy network with a wide range of high-quality products. Proxies from the vendor can be used for private, datacenter, home, sneaker, and 4G mobile use cases. Additionally, it uses a P2P network with over two million IP addresses. There's also a built-in option to use HTTPS and SOCKS 5.
Automatic IP rotation
Time-based sticky IPs
Dedicated 4G mobile proxies
#3. Bright Data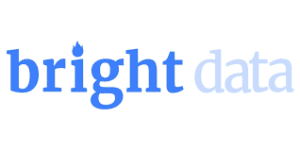 It is a proxy server for handling large-scale online transactions. Data mining is the primary focus of this company. You get mobile IPs, proxy managers, and tools for unblocking websites with this subscription. And to top it all off, it offers a flexible pricing model that is based on pay-per-use.
Cloud proxy manager
Website unblocking
Mobile device IPs
#4. NetNut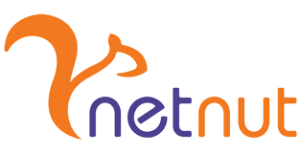 If you're looking for a dedicated proxy provider, NetNut is your best option. A total of over 20 million IPs have been collected from more than 100 different ISPs around the world. With a 99.9% uptime guarantee, the company also has a network capacity of 100Gbit/s. Residential proxies, static proxies, and datacenter proxies are among the company's offerings. Seven-day free trial is available to try out the service.
IPs from global ISPs
Unlimited concurrent connections
20+ million static and rotating residential IPs
#5. Oxylabs

One of the best proxy services for smaller businesses is Oxylabs. An extensive set of web scraping tools is included. With ready-to-use scrapers for search engines and ecommerce websites, you don't have to decide between Datacenter and Residential IPs. Oxylabs has the perfect tool for any market research, SEO, or pricing monitoring you may need.
Scraper APIs
Over 100 million IPs
24/7 support
#6. Hide.me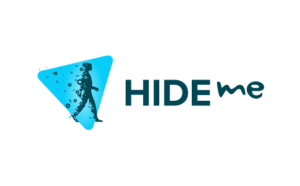 Hide.me provides a free proxy server with a slew of fantastic options. WebRTC and auto-connect are included in the package. Streaming via SOCKS5 and BitTorrent clients is also supported. The best part is that you don't have to deal with any ads!
Free unlimited browsing
BitTorrent client support
Great speed
#7. ScraperAPI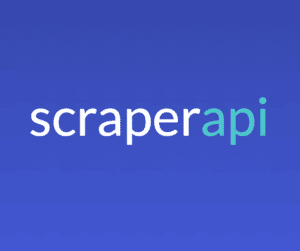 ScraperAPI is a proxy API targeted at web scrapers, as its name implies. There are no blocks or CAPTCHAs to stop you from accessing any page's raw HTML. 5,000 requests can be made during the free trial period without providing a credit card.
Over 40 million IPs
Rotating sticky IPs
Avoid bot detection
#8. KProxy

No matter if you're looking for the best free or paid proxy server, KProxy is a great option. Tools for both personal and professional use are included in the package. Data encryption, unrestricted usage, and IP leak protection are among its most notable features. An easy-to-use analytics dashboard is available for you to use.
Affordable pricing plans
Offers ads-free experience
Unlimited bandwidth allocation
#9. HMA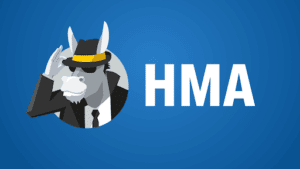 HideMyAss is one of the best free proxy services out there. Internet Protocol (IP) leak protection, a web proxy browser, and unrestricted browsing are some of its most notable features. Lightweight tasks like unlocking blocked sites and web scraping are best suited for it.
Free proxy service
Unlimited bandwidth support
IP leak protection
#10. VPNBook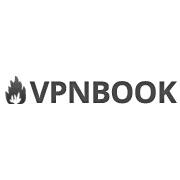 Using VPNBook as a personal proxy server is completely free. SSL encryption, IP shielding, and unrestricted bandwidth are all available features. The best part is that you don't have to install anything to take advantage of this service.
Free web-based service
Auto IP selection
Dedicated IP per session
#11. ProxySite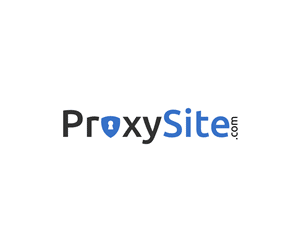 You can use ProxySite, a free proxy, to customise your browsing experience. Unlimited bandwidth, 31 server locations, and IP shielding are among the features. Best of all, it has over 25 custom presets for simulating different types of devices and browsers.
Lightweight
Limitless bandwidth support
Fast gigabit connection
#12. Whoer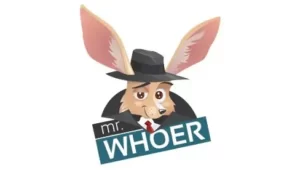 The Whoer Proxy Server is a great choice for people who use a variety of devices. It has apps for the most popular operating systems and web browsers on the market. WebRTC protection and data encryption are included in this package. For a fee, you can have up to five users on one account.
Supports multiple browsers
Mobile apps
Servers in 17 countries
#13. GeoSurf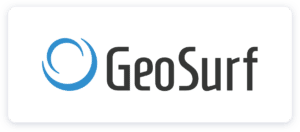 As of 2009, GeoSurf has been one of the best proxies on the market. If you want to hide your location from any city in the world, this is the service for you. That means that your privacy is secure.
2.5 million IPs
Mobile VPN
Static and Residential
#14. Zyte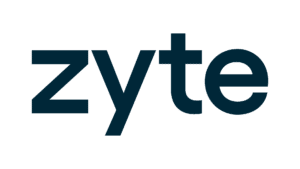 ScrapingHub, a leading proxy site for bot and scraping users, formerly referred to Zyte as Crawlera. It continues to perform at a high level under the new name, protecting you from IP bans thanks to advanced proxy rotation methods. It offers a 14-day free trial with up to 10,000 requests, which is especially generous.
Great scraping tool
Automatic proxy management
Residential proxies available
What is a Proxy?
A proxy server is a computer that serves as a conduit for users to connect to the internet. There is a computer server that handles all of the traffic requests for and from a site. This strategy keeps your true identity a secret.
Access to certain websites is routinely restricted in the contexts of the workplace, education institution, and library. Another example of a geo-restricted website is Facebook. The use of a proxy enables you to access those sites without restriction.
SSL encryption, audit logs, firewalls, and other security features are all available on some of the best private proxy server services. Computer systems are protected from outside intrusions by these devices. This has a significant impact on protecting users and organisations from cyberattacks.
Free vs. Paid Proxy Servers
Both have advantages and disadvantages. While the former has more options, the latter has the basics to get the job done.
Listed below are the facts and figures.
Pros
You can get free proxy services from professional service providers. However, bandwidth, server resources, and other restrictions are imposed by vendors. These restrictions are usually in place to keep the service at a high level. You can do simple things like browsing and opening blocked websites this way. It gives users a chance to get their feet wet before diving in full-time.
In exchange for a higher price, paid proxies provide more features. You can select from a variety of locations and IP addresses. Online anonymity and privacy are both assured to a high degree of precision. By browsing at maximum speed, you'll benefit from lightning-fast connections.
The cost of these services has dropped dramatically over the years due to increased competition. Whoer, for example, charges $9.90 a month for up to five users' support. For the price of a Starbucks coffee, that's a pretty good deal, too.
Cons
Free plans are common among the best internet proxy service providers. There's no such thing as a free lunch, though. Upselling products and services is a common strategy employed by vendors.
To make your online experience more personalised and convenient, most web browsers save information about your visits to websites in cookies. It generates small files based on how users interact with the internet. Free proxies collect and sell this information to third-party advertisers. Ads from vendors like VPNBook are directly served to you. In a nutshell, you are paying for the service indirectly.
The security issue is also a drawback. There is no guarantee of anonymity if you use free proxy services. IP leaks are inevitable, and your true identity may be revealed as a result. However, if you only use it once in a while, you don't have to worry about it.
Paid proxies, on the other hand, aren't that reliable. Downtime and server failures are possible at any time. They're a real pain to deal with.
Types of Proxies
Numerous proxy servers exist. Essentials like configuration, software, and functionality are the areas where they diverge the most.
We've covered six of the most common types of proxy here:
Shared Proxy
As the name suggests, this type of proxy relies on a complex network of interconnected computers. Clients can be served at the same time using this method. By spreading out the costs amongst customers, vendors are able to keep the service's price low. Most proxy service providers use load-balancing to handle traffic spikes and maintain quality. A network of linked data centres can better handle large requests thanks to this technique. Using this setup, users can expect a smooth experience from start to finish.
Semi-Dedicated Proxy
This type of proxy combines the advantages of shared and dedicated proxies. It usually has a maximum of five users on each server. This provides excellent service at a reasonable price. If a single user overburdens the system, you run the risk of service outage. A great choice for casual users concerned about their privacy while surfing the web.
Dedicated Proxy
A single user can access all resources through a dedicated proxy. The client will benefit from greater flexibility and computing power as a result of this solution. In addition, it's also dependable, dependable, and secure. There is a very low chance that your IP address will be blocked. You'll be able to better organise and prioritise your online activities. There is a price to pay for all of these advantages, however.
Socks5 Proxy
For those who value their privacy while browsing the web, using a Socks5 Proxy is a must. SOCKS5 proxy is the answer. It provides the highest level of security for your data. TCP/UDP layer 4 and SSL layer 7 are among the protocols it supports. Use it to send encoded data over HTTP/HTTPS, SFTP, P2P, and more.
Residential Proxy
Get a residential proxy if you want the best anonymous proxy server. So, devices like smartphones, gaming consoles, and computers can have their IP addresses associated with them. This solution creates connections that are virtually undetectable. By identifying you as a real person, the service ensures that websites give you the thumbs up.
Reverse Proxy
It is a computer network that serves as an intermediary between a website and its visitors. In most cases, it acts as a go-between for users and the server that stores their data. Companies that require a high level of security should use this configuration. There are many applications where it comes in handy, including filtering unwanted traffic and thwarting online attacks.
What is better, a proxy or a virtual private network?
Users' online identities are safeguarded by both VPN and proxy services. Both have the same goal, but the way they accomplish it is different.
Your data is sent across the internet in a raw format by a proxy programme. Your true identity is more likely to be revealed if you take this approach.
End-to-end encryption is provided by a virtual private network (VPN). I'll take care of your privacy.
Unlike proxies, VPNs offer a wide range of additional features. SurfShark VPN, for example, has a kill switch. When there is a problem with your internet connection, it will disconnect you until things get better. Split tunnelling is supported by some VPNs, such as CyberGhost VPN, and is especially useful on mobile devices. Selectively allowing/blocking individual apps from accessing the internet is possible.
Decidedly better, then.
VPNs.
No arguing about it.
While a proxy service can mask your real IP address, it is notoriously unreliable. Your identity and personal information could be exposed online. Better security, encryption, and connectivity are all advantages of using a VPN. To help you out, we've compiled a list of the top 9 VPN services available today.
Final Words-
In the end, the best proxy server depends on your individual requirements. Whatever your needs may be, whether you're a novice or a seasoned pro, we've got something for you on our list. Choose what appeals to you the most!
FAQs-
Are proxies illegal?

No.
Proxy services can be used for non-criminal purposes. Some web resources, on the other hand, have policies prohibiting the use of their resources. Don't even think about trying it if you come across one. Because if you don't, you could be fined or put in jail.

Is there a free proxy server available?

Yes! Many free proxy servers can be found online.
Hide.me
Kproxy
HMA
VPNBook
ProxySite
Whoer

Are free proxy servers safe?

Honestly, no. It's possible to track proxy servers, and the data they send is sent in an unencrypted form. In some cases, the free versions do not have the necessary encryptions to keep your data safe.

Which is better proxy or VPN?

When it comes to data security and privacy, there is no match for a VPN service. Prior to being sent over the internet, all of your requests are encrypted on the device itself. The vast majority of VPNs also include advanced geo-blocking capabilities.
Because of the vulnerability of proxies to outages, your personal information may be compromised. You can be disconnected from the internet at any time with a kill switch on a VPN.

Which Social Media Proxies are the Best?

Most social media websites can easily detect proxies, so mobile proxies are the best for social media.
Those who oppose it will block the user as soon as they detect it.
But there are some social media websites that residential proxies work perfectly for.

What are the Best Sneaker Copping Proxies?

It's best to use a residential proxy for sneaker copping because it's difficult for sneaker sites with effective anti-bot systems to detect proxies using residential proxies.
Datacenter proxies, on the other hand, can be used effectively and undetected on some sneaker sites.

The Best Proxies for Web Scraping: Which are the best?

Due to their ability to constantly change their IP addresses, rotating proxies are the best proxies for scraping websites.
Thus, no IP traces are left, and the web request limit is never exceeded.