Business simulation games provide mobile device users with hands-on and interactive learning experiences. These games develop business analytical skills and improve decision-making abilities. Many business students use these simulation games to learn how to manage an organisation.
It is essential to mention that over 100+ business simulation games are available for iPhone owners. However, you must check the game size before downloading or installing them on your device. Ensure the simulation game is compatible with your Apple phone.
Additionally, iPhone users must check the business skills they can develop from the game. Many iOS simulation games are there to improve your business acumen. Choose any of those games to be a successful entrepreneur. These business simulation games also help individuals to enhance their finance skills.
So, what are the benefits of playing business simulation games? It provides the players with real-world learning experiences with fun games. These iOS games offer interactive gameplay and realistic situations. Upon completing a business simulation game mission, players get exciting rewards.
Here, we have compiled a list of business simulation games for iPhone users:
1. Farming Simulator 18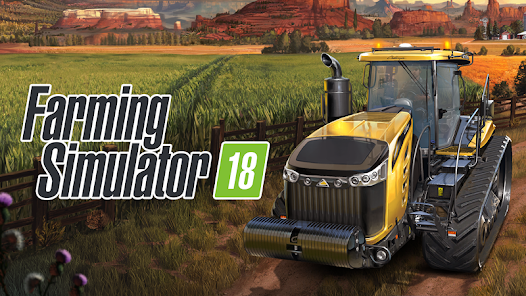 Does your iPhone run iOS 9.0 or later? You can install this easy-to-play business simulator game. GIANTS Software GmBH, a leading software development company, has designed this game. Players play the role of a modern farmer in Farming Simulator 18.
To expand the farm, you must sell the crops you harvest in the dynamic market. Moreover, 50+ vehicle and machine options are available for iPhone users. They must take care of their livestock like pigs, sheep or cows in this iOS game.
Which type of crops can you harvest in Farming Simulator 18? It lets you harvest sugar beet, wheat, corn and canola using advanced equipment. The best part about this business simulator game is its multiplayer mode availability.
You can play with friends by connecting your iPhone to Wi-Fi in this game mode. Moreover, players must maintain a spreadsheet to record the sales from harvesting. This game helps entrepreneurs to make the right business decisions.
2. Tiny Tower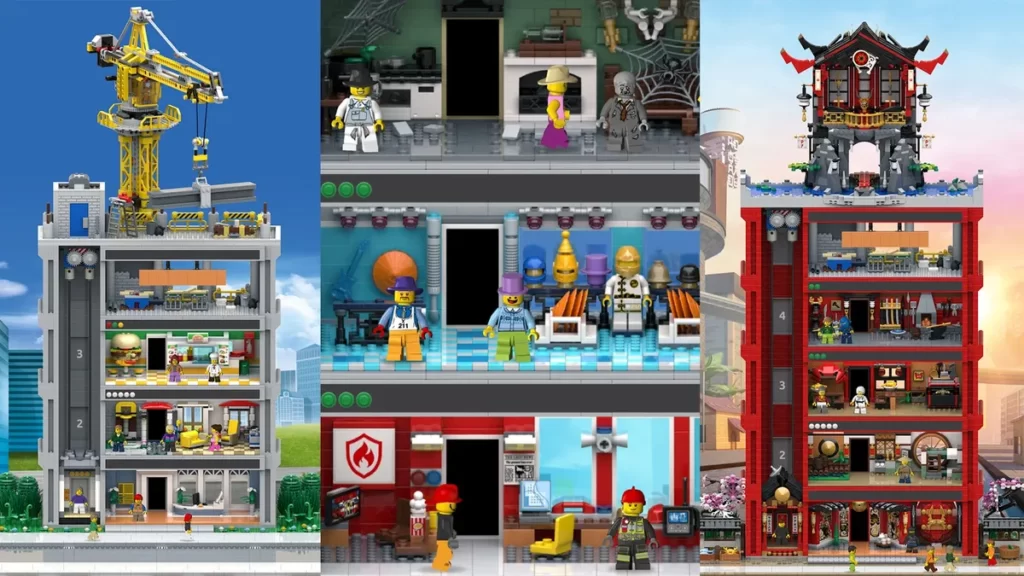 You must have heard about this popular business simulation game. NimbleBit released it for iPhone and Android users on June 23, 2011. It has received 4.5 ratings from worldwide iPhone owners. However, Tiny Tower is a single-player game.
Hence, you can't enjoy this business simulation game with your colleagues or friends. This iOS game is integrated with Game Center, Apple's gaming service. Thus, you can check Tiny Tower's achievements, leaderboard and challenges here.
This simulation game aims to build a tower and add people to each floor. Tiny Tower assigns different types of work to them. Players must be good at resource management to win the Tiny Tower game. Besides, you must know where to place the Bitzians, the people in the tower.
For instance, players must keep the "VIPs" on the building's top floor. The ordinary Bitzians must live on the tower's ground floors. Moreover, this business simulation game has various "Spenders" types, including Celebrities. So, in short, Tiny Tower is a fun and interesting business simulation game.
3. Transport Tycoon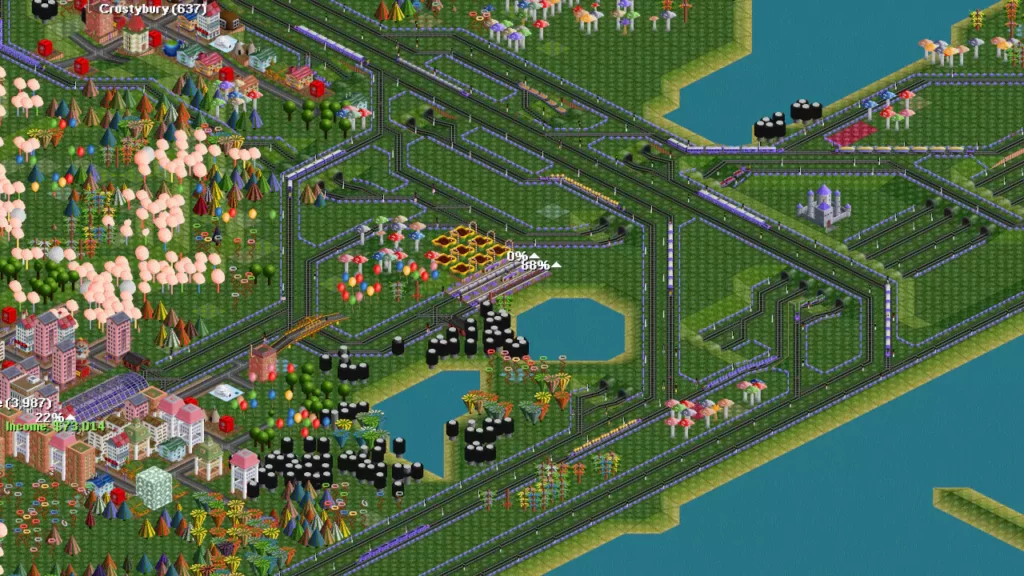 MicroProse released this city-based business simulation game on November 15. Over 50 thousand iPhone users have played this real-time game. Transport Tycoon contains all the features that a classic PC game has.
Players must use their engineering skills and business knowledge to build the largest transport empire. In Transport Tycoon, you can use different land, air and sea vehicles. This business simulation game's simple interface makes it easier to control the transport network.
Moreover, you can upgrade and replace the vehicles in this iOS game. Players can choose from 49 scenarios based on their skill set. Transport Tycoon helps individuals to learn how they can overcome complicated business challenges.
It shapes entrepreneurial skills, which is essential to stay ahead in the competition. Unfortunately, Transport Tycoon is not a free iOS game. Therefore, you must purchase this business simulation game from the App Store for $6.99. Your iPhone must have at least 384.7 MB of space to download and install this game.
4. Order UP!! To Go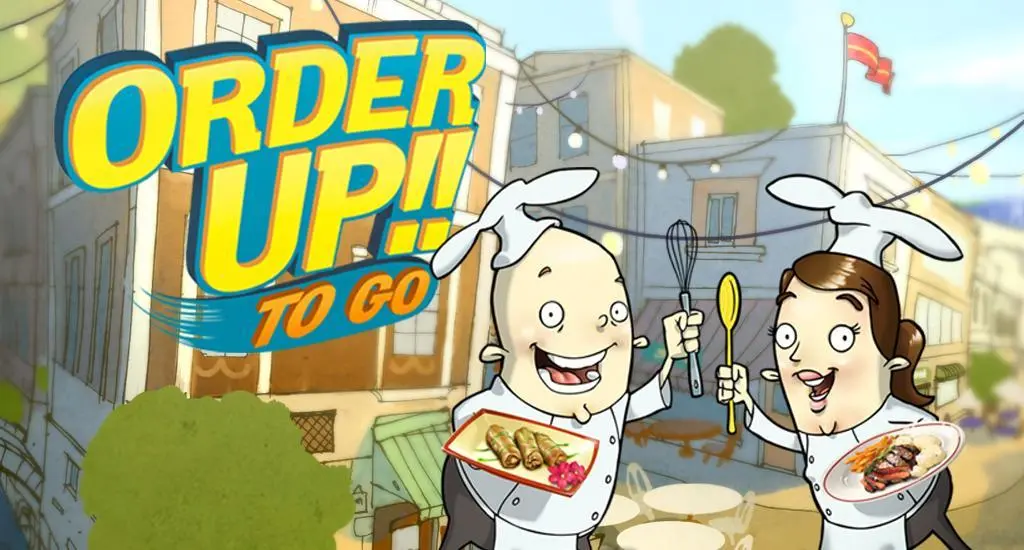 Don't look for this business simulation game in your iPhone's App Store; it's not there. An Order UP!! To Go APK version is available for iOS device users. Thus, you must access a reliable browser and write "Order UP!! To Go APK" in the search bar.
Tap on the search icon and click on this business simulation game download link. Select the download button to access Order Up!! To Go on your Apple device. So, what is this iOS game all about? It is a business strategy-based single-player game released by SuperVillain Studios.
Players must play the role of a Chef in Order Up!! To Go. You can explore the different locations in Port Abello, the most beautiful in-game map. You can build your restaurant after creating an account on this business simulation game. However, individuals who want to play this game must have good trading skills to win the challenges. 
Here are the primary tasks players must perform in Order Up!! To Go:
Decorate the restaurant with different items or accessories
Drive customers to taste the cuisines available in the restaurant.
Discover new recipes and cook foods for the customers.
Use the in-game currency to buy more restaurants.
Collect money from the customers and earn five stars by providing top-class services.
5. Turmoil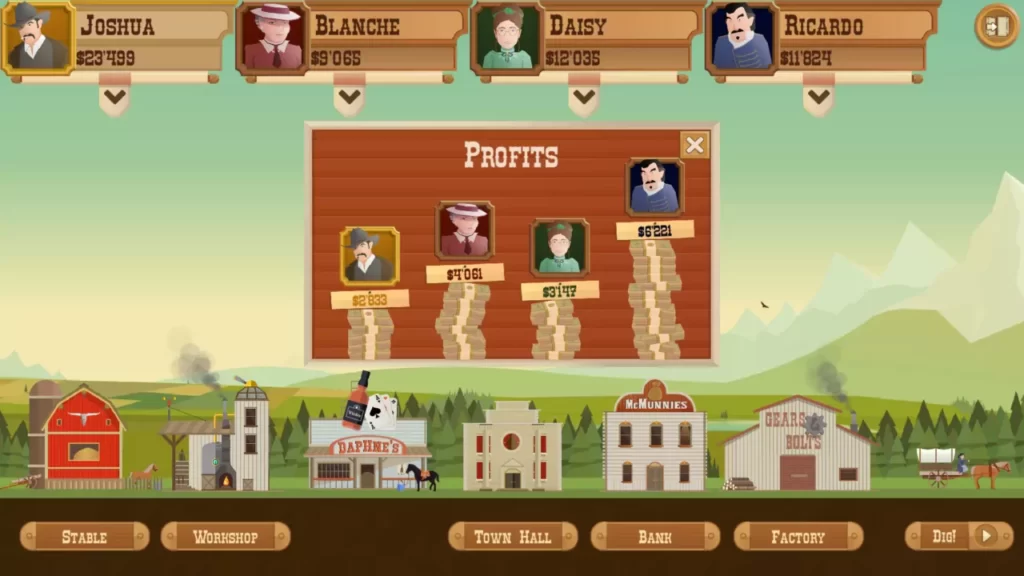 Gamious developed this easy-to-access business simulation game in June 2016 for iOS, Android and Windows users. Turmoil is also available in gaming consoles, Mac and Linux devices. It only has a single-player gaming mode like Transport Tycoon.
Turmoil offers an exceptional video gaming experience on Apple phones. This game shows North America's oil rush story in the 19th century. Players must implement real-time strategy in oil field management to win the game. Upgrade the technology and uncover oil with scans to be a successful oil entrepreneur.
Besides, Turmoil players must create a pipe network to take the oil above the ground. Ensure to buy wagons and silos to transport the oil and store it safely. You can select a price to sell the oil in this iOS business simulation game.
Here is what else you can do in the Turmoil game:
Players can buy shares and be the town's new mayor.
Win the oil-drilling challenges to compete against the other players.
Locate the underground artefacts and sell them in villages to earn profit.
Play saloon's card games to collect more money.
6. FarmVille 2: Country Escape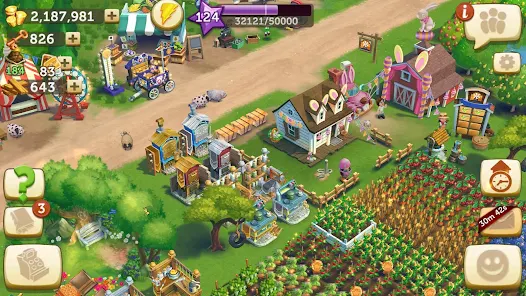 FarmVille 2: Country Escape is a free-to-play business simulation game. It is available on all the latest iOS devices, including iPhone 14 models. Hence, access the App Store from your iPhone and install this game.
The best part about this Zynga-developed game is its multiplayer mode and cross-platform availability. A single-player gaming mode is also available for iPhone users. Players must play the role of a femur in this farming and crafting game.
You must build a farm to harvest crops in this business simulation game. Sell the harvested crops to earn money in FarmVille 2: Country Escape. This game aims to help the players develop new strategies for gathering rare goods. Players can play this fun game with or without an internet connection.
Here are the details you must know about FarmVille 2: Country Escape:
This game lets the players craft new recipes and raise livestock animals.
You can grow or expand the farm with your friends.
Buy farming equipment and vehicles after collecting points and in-game currency.
It includes exclusive features like Exploration, Customization and Building a Lush Family.
Alternative Business Simulation Game for iPhone Users
You can play Plant Tycoon, one of the best and top-rated single-player business simulation games. It offers exciting gameplay where players must play the nursery owner's role. This game aims to earn money, plant seeds and grow different plants.
Fish Tycoon is another business simulation that iPhone users must play. iOS users must breed and sell the exotic fish to earn in-game currency. Players in this game can breed different fish types, including Crimson Comet Fish.
Besides, you must solve the Fish Tycoon puzzles to increase the fish numbers. The player's job is to relocate the extinct fish species to Isola, a mysterious island, without facing challenges. So, choose the best business simulation game and play it on your Apple device.