With upcoming devices like Apple's AR glasses making augmented reality more convenient and powerful than anything that came before, the digital entertainment industry is due for a shakeup. Long-promised, AR looks to borrow ideas from existing avenues and raise them to an entirely new level. Taking a look at some potential uses in the mainstream of modern entertainment, we want to explore what could be just around the bend.
AR Changing the Game
For a look at the more basic implementations we could see with AR, we could consider something as simple as political betting on a modern online casino. On these websites, as they exist today, users can bet on various political events from all over the globe, including election results in countries like Ireland, France, and Brazil. With AR, a basic level of integration could allow those watching events like political debates to place bets on a projected screen, streamlining an already simple system even further.
Watching a movie at home could also be fundamentally reshaped through the inclusion of AR. For home theatre setups, AR could allow people to digitally project their friends and family into the empty seats around their television sets This would make for a fun and compelling get-together, even if the others in the room were physically located on the other side of the planet.
With the evolution of 3D filming technology like photogrammetry, it could also be possible for smaller videos and events to be streamed directly into a home environment. This could mean a sports match like a football game could take place entirely on your coffee table, or it could let actors wander around a room of your house as they play out a scene.
In the world of board games like chess, AR could place virtualized pieces in front of the player, allowing for a more realistic approach than a computer-only system allows. AR could also build on replays of classic games, relaying analysis of moves and making it seem like you were watching the game play out in front of you.
Video games could take this idea a step further, as has already been illustrated in early AR titles like Minecraft Earth. Though now defunct, this game worked through mobile phones, placing blocks and environments that players could build and explore within their homes. Glasse headsets could raise the bar on this idea considerably, letting players fire virtual guns, fight fake monsters, and otherwise experience a much more immersive way to play.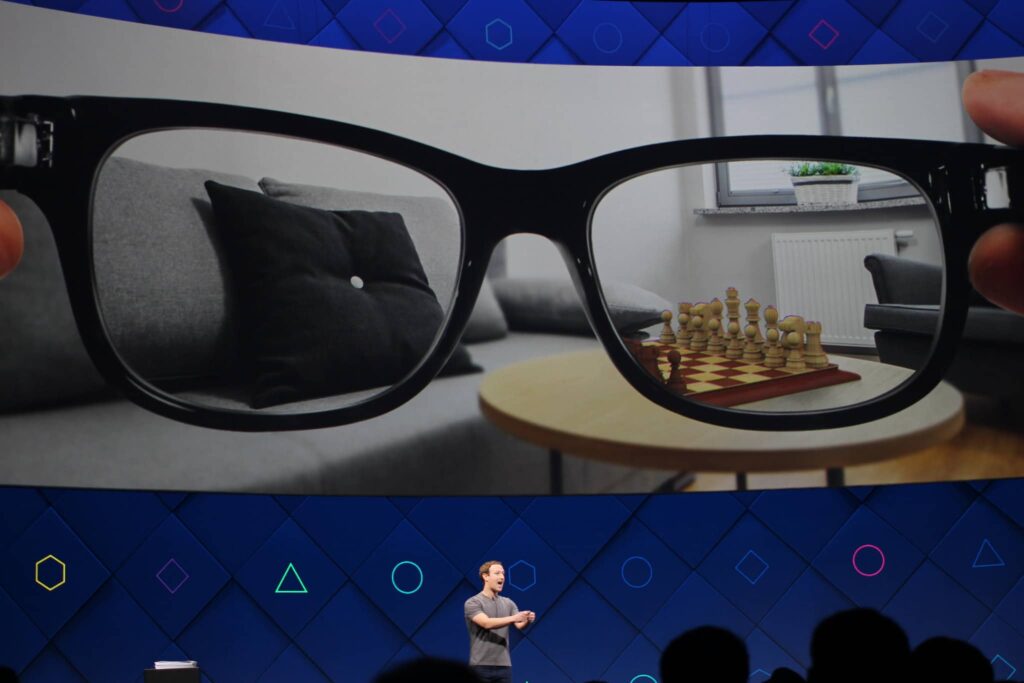 Though these uses are already being pursued and implemented on some level, their greater application in regular use is just a matter of time. As quality improves, barriers to access lower, and more industries get involved, the promise of AR tech is simply too great for entertainment sectors to ignore.
While they likely won't become as ubiquitous as television sets or mobile phones anytime soon, the coming of AR systems as a respected means of entertainment access is all but an inevitability. No matter which fields of entertainment you like to engage in, the possibilities are more expansive and broader than we can yet imagine.