In the ever-evolving world of educational technology, finding a platform that keeps students engaged while effectively teaching critical math skills can be a challenge. Enter 99math – an adaptive and interactive online learning platform designed specifically for grades 1-8, offering game-based lessons, real-time progress tracking, and personalized instruction to help students excel in their mathematics journey.
With its competitive nature, easy-to-use interface, and customizable curriculum options for teachers, it's quickly gaining popularity among educators and learners alike. In this comprehensive review of the 2023 release of 99math, we'll delve into its features and benefits as well as provide comparisons with other popular alternatives in the market so you can make an informed decision about whether it's the right fit for your classroom or tutoring efforts.
Key Takeaways
99math is an online learning platform designed for grades 1-8 that offers game-based lessons, real-time progress tracking, and personalized instruction to help students improve their math skills while having fun.
Its standout features include engaging and interactive games, real – time feedback and progress tracking capabilities, customizable curriculum options for teachers, and collaborative learning opportunities.
Alternatives to 99math include Prodigy, Kahoot!, Mathletics, and DreamBox. While all provide similar benefits, each has its unique strengths that may appeal to different learners' needs.
Although there are some limitations with 99math's subject matter coverage and technical issues that may arise from using the system requiring internet access, it remains a valuable tool for enhancing math education in both classroom and home environments.
Features And Benefits Of 99math
99math offers an engaging and interactive game that motivates students to learn math while having fun. It also provides real-time feedback and progress tracking, enabling teachers and students to monitor their performance continuously.
Engaging And Interactive Game
The engaging and interactive game aspect of 99math is one of its most significant features, setting it apart from traditional educational resources. By incorporating gamification elements such as point systems, leaderboards, and badges into the learning process, students become more motivated to complete lessons and practice problems.
For instance, a student struggling with fractions might find themselves immersed in an exciting race against time as they work through progressively challenging levels that test their knowledge on the subject matter.
As they collect points and climb up the leaderboard ranks among classmates or even worldwide players, their confidence grows along with their math skills. Real-time feedback ensures that any misunderstandings are immediately addressed while positive reinforcement keeps them pushing forward in pursuit of higher scores and improved mastery over mathematical concepts.
Real-time Feedback And Progress Tracking
One of the standout features of 99math is its real-time feedback and progress-tracking capabilities. This online math platform offers teachers and students an engaging, interactive way to assess their understanding of various mathematical concepts while also providing personalized guidance for improvement.
As students work through practice problems or participate in math games, they receive instant feedback on their performance.
For example, a student struggling with solving linear equations might receive targeted tips on how to approach similar problems more effectively in the future. This individualized learning experience not only reinforces important math skills but also motivates students by allowing them to see their progress in real-time.
Teachers can utilize this data from 99math's teacher dashboard to pinpoint areas where additional support may be needed for specific students or the entire class.
Customizable Curriculum And Teacher Dashboard
One of the standout features of 99math is its customizable curriculum and teacher dashboard, which allows educators to tailor math instruction to meet student's unique needs.
By integrating adaptive learning and personalized instruction, they can create a tailored curriculum that targets specific strengths, challenges, and interests for each individual student.
The teacher dashboard centralizes all essential information on student performance in one convenient location. With formative assessment tools built into the system, teachers can effortlessly track students' progress in real-time and identify areas where improvement might be needed.
Collaborative Learning
Collaborative learning is a key feature of the 99math platform, allowing students to work together and learn from each other in group activities or projects. This approach fosters collaboration and teamwork skills while improving math comprehension through peer-to-peer teaching.
Furthermore, the formative assessment tool on 99math allows teachers to easily identify areas where their students need more attention and assign targeted collaborative exercises that reinforce mastery of critical concepts.
Additionally, customized assessments make it easy for teachers to determine which topics require reinforcement at an individual level.
Alternatives To 99math
Other popular online math learning platforms include Prodigy, Kahoot!, and Mathletics.
Prodigy

One popular alternative to 99math is Prodigy, an online learning platform that offers comprehensive math instruction for grades 1-8. With a gamification component, Prodigy incorporates fun and engaging games into its curriculum to make learning more enjoyable and effective.
Additionally, the platform offers formative assessments and progress-tracking tools to help educators monitor student performance and identify areas of improvement. Unlike 99math, Prodigy also covers other subjects such as science and social studies.
Kahoot!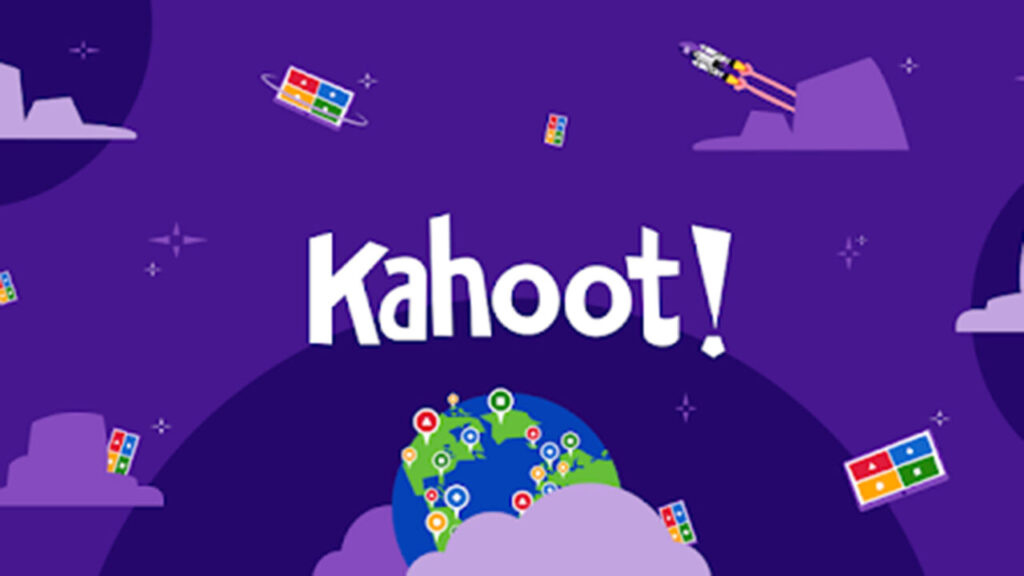 Another online learning platform that serves as an alternative to 99math is Kahoot! Like 99math, Kahoot! offers engaging and interactive games that help students learn math in a fun way.
It also provides real-time feedback and progress tracking, allowing teachers to monitor their students' performance and identify areas where they need improvement.
However, one disadvantage of using Kahoot! is its limited subject matter compared to 99math. While both platforms cover math topics, 99math offers a wider spectrum of subjects making it more suitable for comprehensive math learning.
Mathletics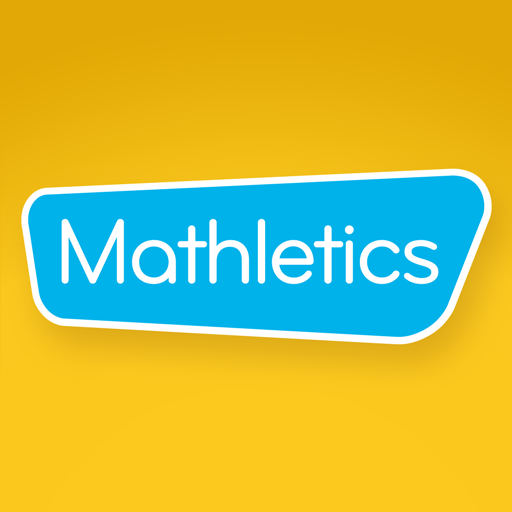 Mathletics is an online math learning platform that provides a personalized learning experience for students. It covers a wide range of math topics and offers interactive student activities to engage learners.
One of the key features of Mathletics is its formative assessment tools which provide immediate feedback on progress and understanding of math concepts. This allows teachers to identify areas where their students need help and provide personalized instruction accordingly.
With Mathletics, teachers can customize lesson plans based on each student's individual needs, ensuring that they receive the support required for effective learning.
DreamBox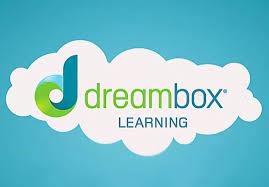 DreamBox is an excellent online math platform that offers personalized learning experiences to students. With its wide range of engaging games and interactive activities, DreamBox helps make learning fun for students while improving their math skills in the process.
One of the most notable features of DreamBox is its ability to offer individualized instruction, giving each student a unique learning experience tailored to their needs.
The platform also provides tools for teachers to measure student progress and identify areas where they need improvement, making it easier for educators to provide effective feedback and support.
Pros And Cons Of Using 99math
Pros: 99math provides personalized learning for students with a competitive game-like experience, and offers easy-to-use progress tracking and reporting features for teachers.
Cons: The platform has limited subject matter coverage, requires an internet connection to use, and may encounter technical issues.
Pros: Personalized Learning, Competitive Nature, Easy To Use
One of the biggest advantages of using 99math is that it offers personalized learning opportunities to students. By tailoring its content based on individual student needs, 99math ensures that students are engaged in a way that is appropriate for their skill level and learning objectives.
Another benefit of 99math is how easy it is to navigate, even for students who may not be particularly tech-savvy. The game-like experience provided by the platform keeps learners engaged while they master new concepts, making it much simpler for them to retain what they have learned than with traditional instruction methods.
With features like progress tracking and real-time feedback available at all times, teachers can quickly identify areas where individual learners need additional support or attention, helping them provide targeted assistance when necessary.
Cons: Limited Subject Matter, Technical Issues, Requires Internet Access
One of the cons of using 99math is that it is limited in subject matter, covering only math topics for grades 1-8. This may not be suitable for high school students who require more advanced math skills or those who wish to learn different subjects altogether.
Additionally, technical issues can occur when using the platform, such as slow loading times and glitches that affect overall learning experience. Another downside of using 99math is that it requires internet access, which may cause difficulties for students without reliable internet connections at home.
Conclusion
In conclusion, 99math is a valuable online learning platform for math instruction that offers engaging and interactive lessons for learners of all ages and skill levels. Its features such as real-time feedback, progress tracking, customizable curriculum, and teacher dashboard make it an effective tool to enhance math learning in the classroom or at home.
Although there are some technical issues with the system, its affordable subscription packages and competitive nature compensate more than enough. Mathletics, Kahoot!, Prodigy are great alternatives but 99math stands out with its gaming component that encourages student participation while enhancing their skills.