Keeping your business relevant in a competitive industry requires more than a great product idea. Your business requires consistent operational efficiency to enjoy significant competitive advantage benefits. Often, many businesses don't get to enjoy this reality.
According to Forbes, about 10 percent of start-ups fail in the first year, while 70 percent may never see year five. That's why it's essential to keep a checklist that reminds you of different applications, methods, and resources you need at all times to manage your business. Here are three things that can help your business in a major way.
1. Software
The business world has evolved a great deal away from premise systems and human-reliant operations to computer-aided systems that guarantee efficient outputs and better customer experiences. Large and smaller businesses use software for different purposes. As digital technology advances, digital transformation efforts and benefits become more democratized, favoring technical and non-technical users.
Different systems and applications emerge daily to manage complex workflows and drive efficiency in the digital ecosystem. The only challenge is that each new app you install creates a different data silo. And the more disparate systems you have, the harder it can be to deploy different applications or facilitate workflow automation via the cloud. That's why using the right iPaaS solution for your different platforms can be a great option for your business. But how can iPaaS help your business?
IPaaS stands for integration platform as a service. It serves as a unified solution to integrate different cloud systems and data sources. IPaaS provides organizations with a single solution to facilitate complex integration between legacy systems and other virtual resources like your company's BI tools. Using such a centralized platform to manage your systems has endless benefits.
Generally, iPaaS expands your integration capacity to improve communication, increase efficiency, and support multitenancy. Deploying different software using iPaaS has become crucial now more than ever as internet-of-things (IoT) connected systems gain ground in the global business world.
2. Leadership
Your business can possess the best software solutions technology can provide, but it takes well-planned administrative structures and effective leadership capabilities to leverage your business's resources for growth. Every successful leader has a specific leadership style, and the differences in leadership styles and management skills can have different implications for your business. Many businesses may not bother about a new manager's leadership, but the competencies and management skills need to be convincing enough to help achieve the organization's goals.
Generally, essential leadership skills to have as a business leader include negotiation, critical thinking, monitoring cash flow, and communication skills. Some businesses may have their own policies to recruit leaders from internal teams based on their weaknesses and strengths. That way, human resources departments can develop internal training programs to raise general employees to the next level of leadership. However, choosing online leadership development programs can be a better alternative. A candidate on the leadership journey can combine work and learning at their own pace, taking new courses at the most convenient times.
3. Collaboration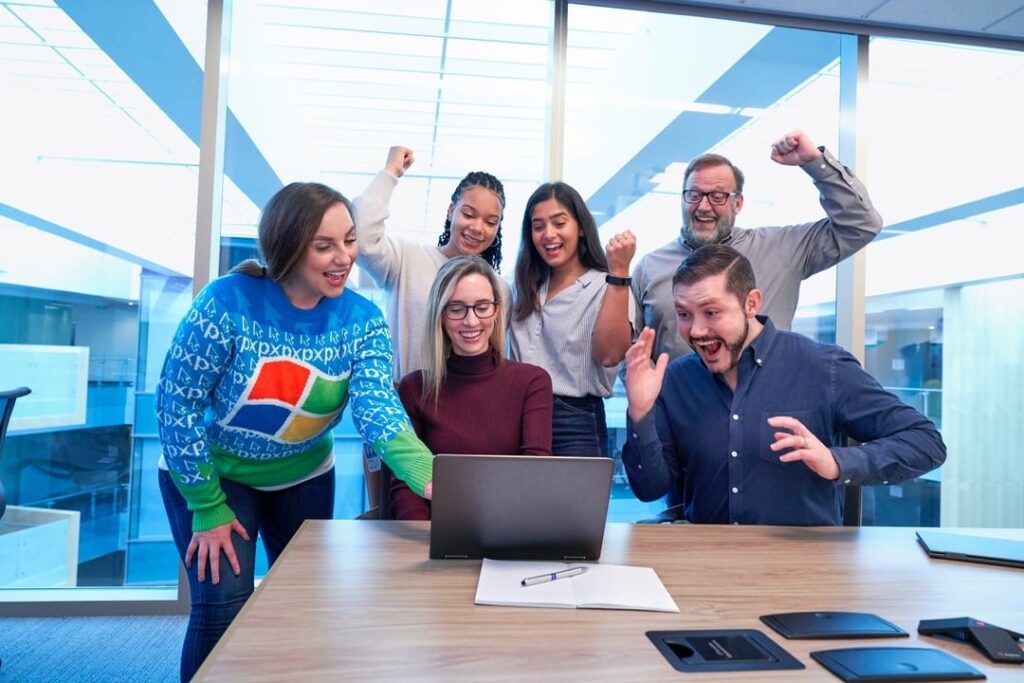 How you structure your work environment as a business owner can determine how employees work together. In today's digital world, collaboration at the workplace has taken a swift turn from stationed workers to remote teams. About 62 percent of employees in the United States say they work remotely. Therefore, having a collaboration plan that supports both stationed and remote workers can be a great thing to have in today's business world. Your business needs strategies that ensure effective collaboration among all team members.
Creating a collaborative work environment requires planning and intentional efforts like hiring managers and employees who identify with your organizational culture. Employees communicate and work better when they feel safe, needed, and relevant at the workplace. That's why many corporate governance experts urge businesses to create enabling environments for vulnerable and minority groups to contribute their best to productivity.
In a nutshell, businesses may need different things at different stages of their growth. Along with vital cloud tools and software, good leadership is also essential. It's crucial to determine what you need based on specific business problems and demands.