In the 2020 edition of the Indian Premier League, VIVO, the Chinese local arm of the cell phone maker, and BCCI have agreed to split the sides. 
Vivo India signed a 2017 deal for a term of five years with IPL on a winning bid for Rs 2,199 crore and paid the board approximately Rs 440 crore annually for its title rights to the tournament.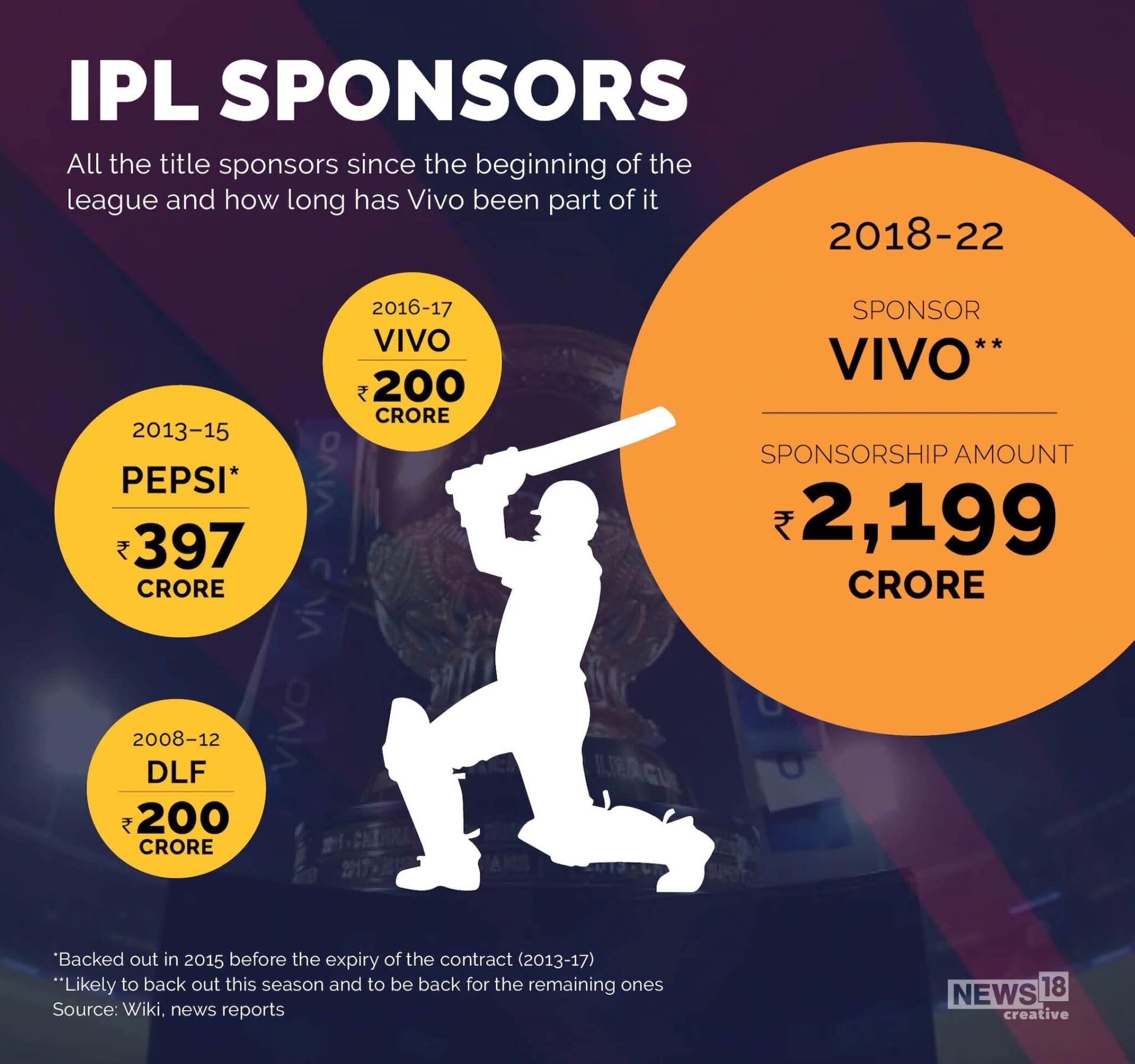 The decision of VIVO to quit from the sponsorships of the Indian Premier League (IPL)  is probably a major financial problem for the Board of Control for Cricket in India (BCCI).
BCCI, on the other hand, gets rattled, as the departure of VIVO will mean having a replacement on board at a time when Covid-19 left markets in trouble, and the IPL will commence in 45 days.
Goyal said that BCCI finds it difficult to get a title sponsor and if a corporation joins, it will not shell off the money it wants as BCCI anticipates.
So, now the question is which companies are going to fill the empty space made by VIVO's departure?
FMCG companies and telecoms service providers are expected to lead the IPL 2020 Title Sponsorship Bids, Harish Bijoor, Brand Guru and founder, Harish Bijoor Consults said.