Earlier this year Favipiravir an antiviral medication developed in Japan and widely used in the treatment of influenza, had been licensed in India by the Indian Drug Controller General (DCGI) for the treatment of mild to moderate cases of COVID-19.
On Friday Drug Company Jenburkt Pharmaceuticals announced its launch of antiviral medication Favipiravir for mild to moderate COVID 19 symptoms at a price Rs 39 per pill, which is sold under the brand name 'Favivent'. This is supplied in a strip of ten tablets with a power of 200 mg.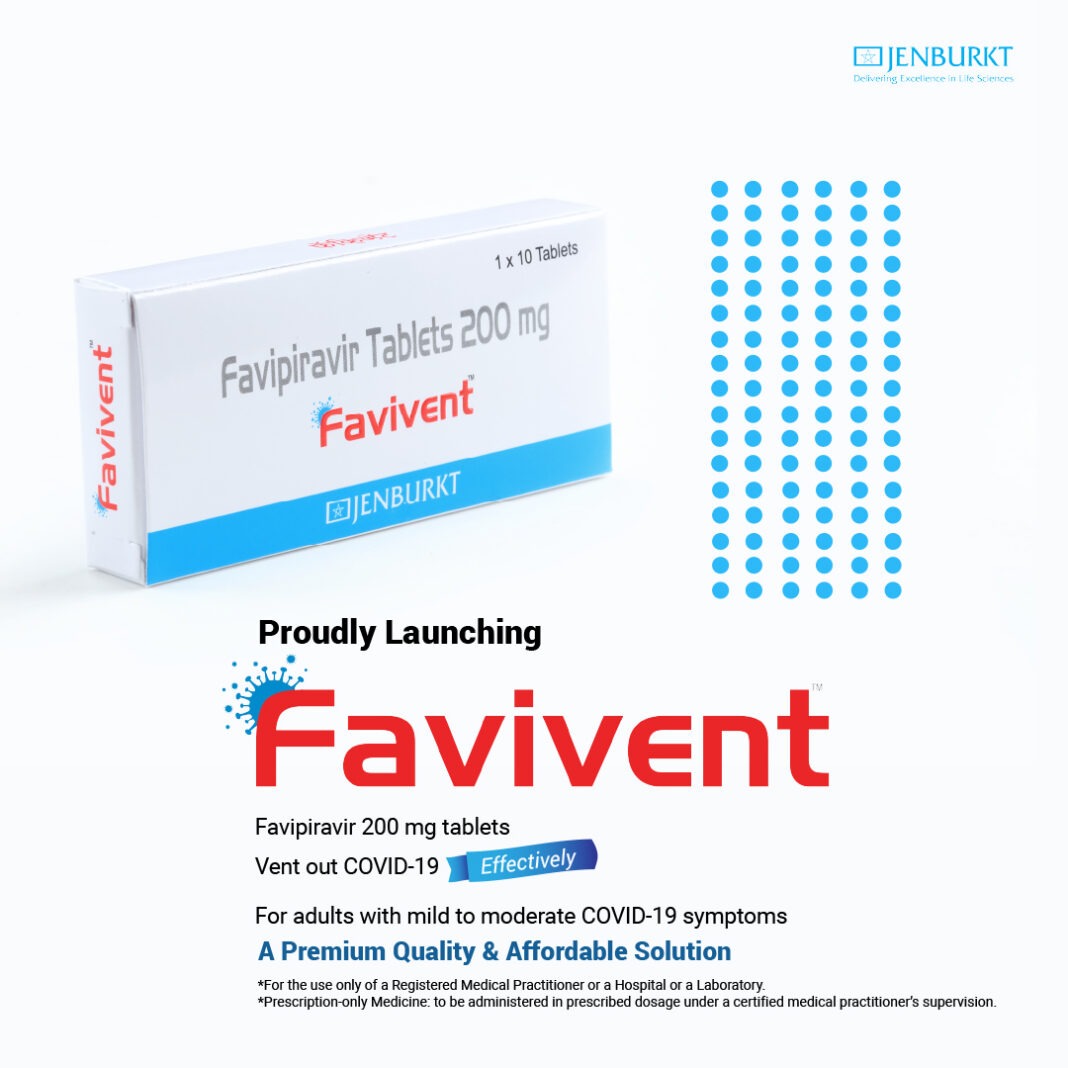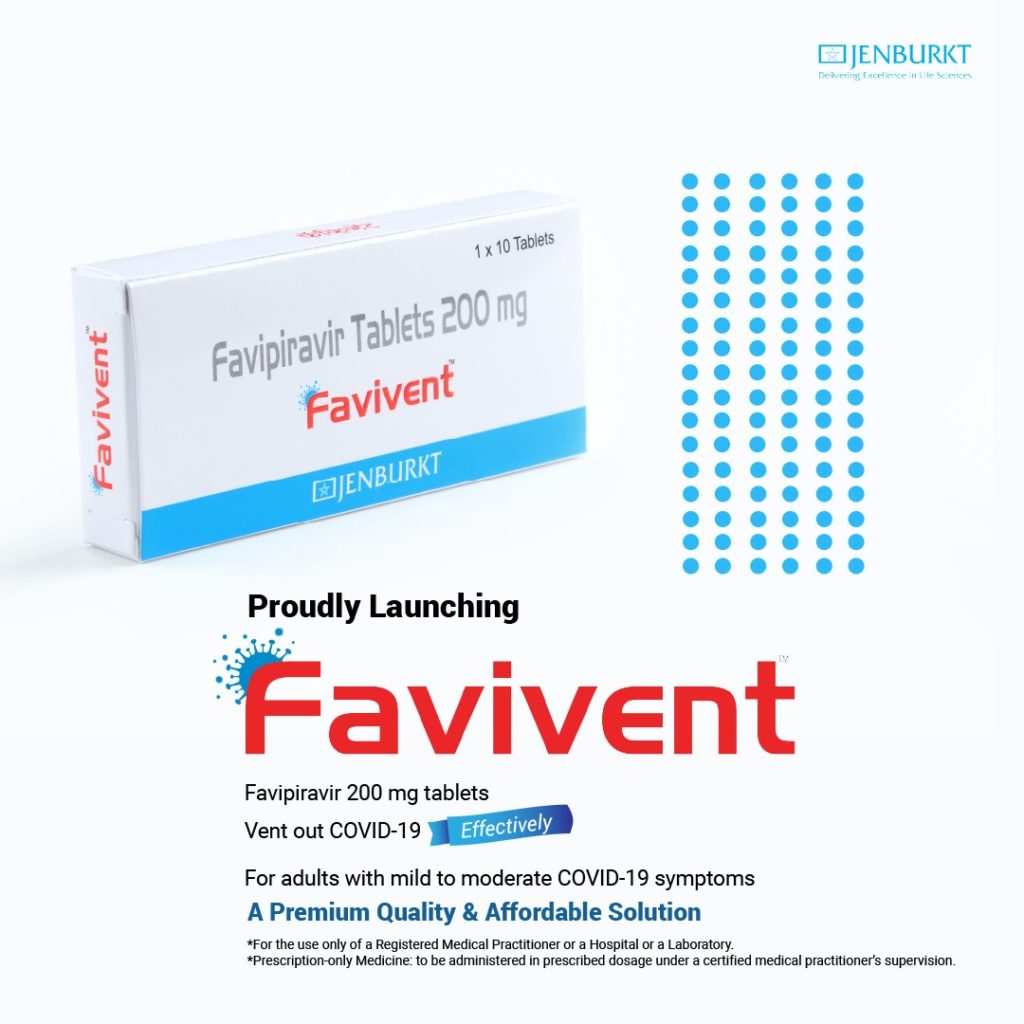 The company hopes that Indians will receive the drug easily at an affordable rate.
Jenburkt Pharmaceuticals stated in one statement that the drug is manufactured in a pharmaceutical plant in Telangana with the highest safety protocols. 
Brinton Pharmaceuticals said it would sell Favipiravir on Thursday at a maximum retail price of Rs 59 per tablet under the 'Faviton' brand name.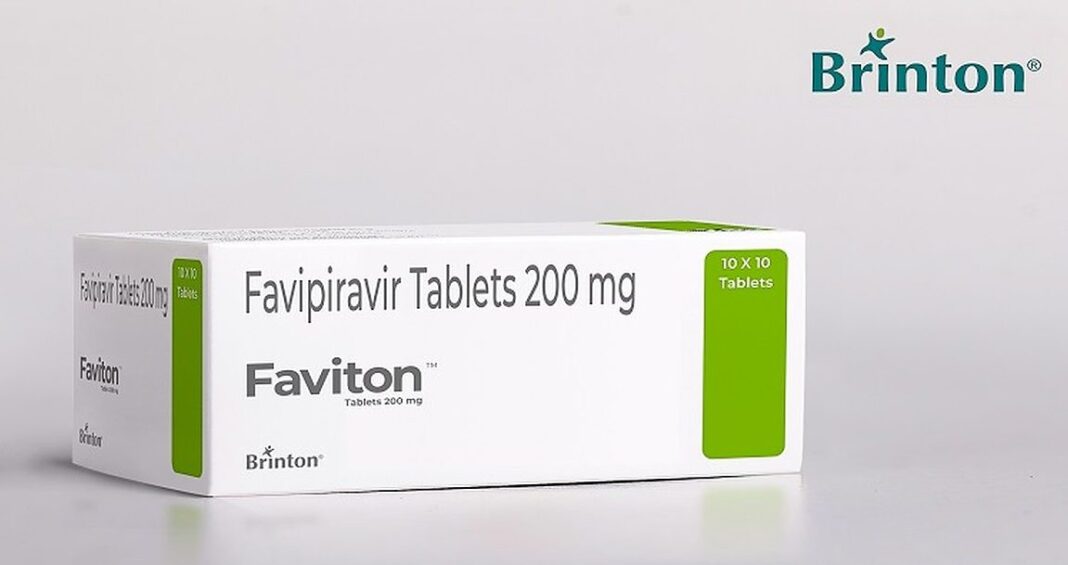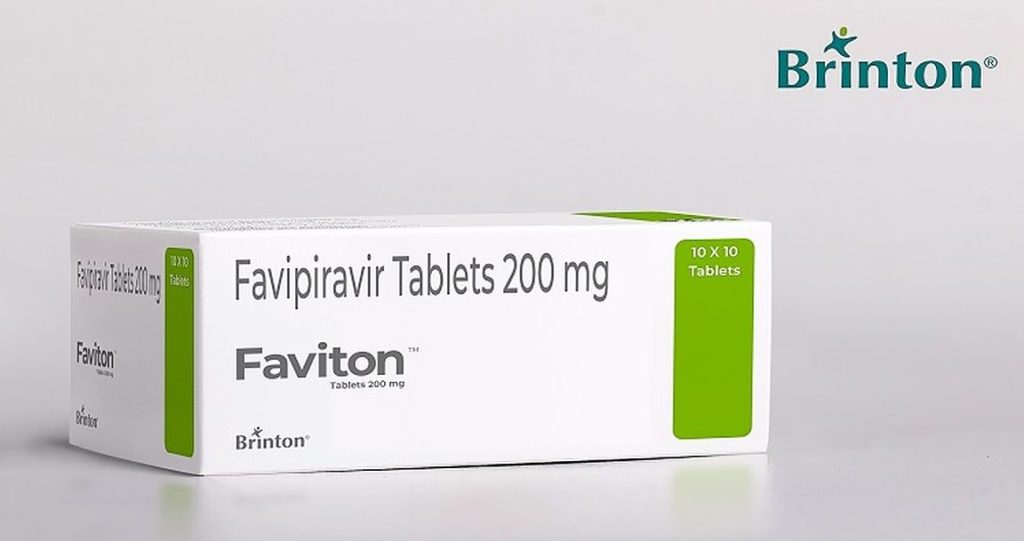 Glenmark Pharmaceuticals is already offering Favipiravir for a price of Rs 75 per tablet with the brand name 'FabiFlu'.